Want to start a YouTube channel without showing your face? These faceless YouTube channel ideas can get you started. Even better? Most require no voice either!
Being a YouTube star can be a dream for many people, but a nightmare for others because not everyone wants to be recognized. Since YouTube can create massive income it is still a great platform to create content even if you are camera shy.
With that in mind here are some faceless YouTube channel ideas you could start this year without your face or voice.
Want to start building your YouTube channel? Grab Erika's course on YouTube to learn everything from time management to outsourcing help.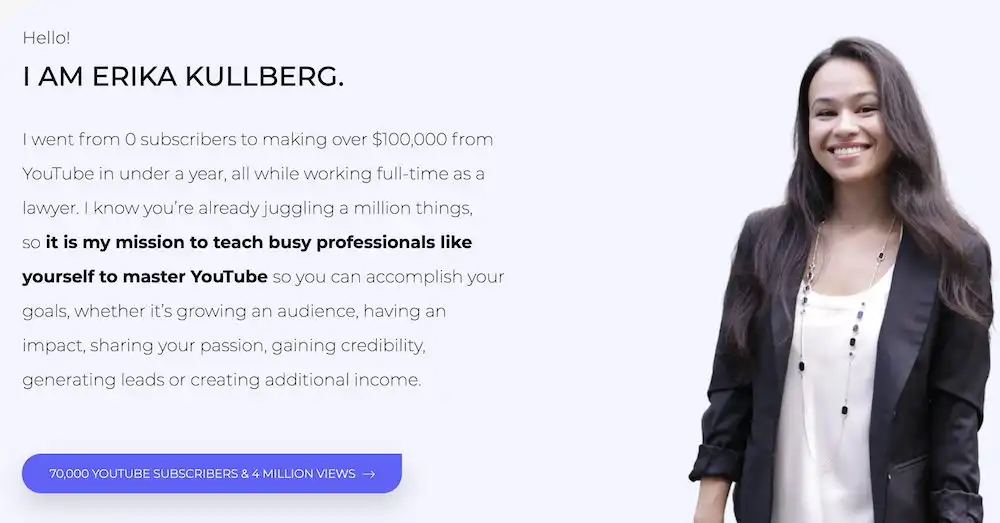 I earn a commission if you make a purchase, at no additional cost to you.

Keep reading to see details and links to the YouTube channel examples shown in the video.
Travel Theme Faceless YouTube Channel Ideas
These channel ideas are all about travel where you don't have to be the star. Travel is an easy type of channel to do without being on camera because the focus is all on the location.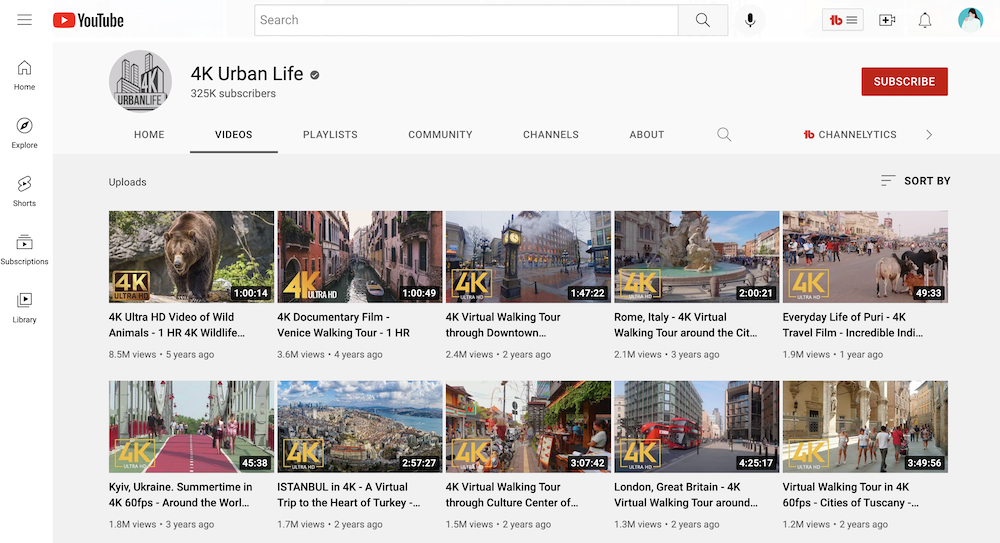 Faceless YouTube channel examples:
Bad Neighborhood Tour Faceless YouTube Channels
Did you know people love seeing bad neighborhoods they would never personally drive through?
It's true! This is a whole niche on YouTube where people drive around parts of cities that are considered bad neighborhoods. They drive through the area showing dilapidated buildings and potential dangerous activity.
With this faceless channel idea you could combine the drive footage with commentary and stories on what caused the decay of certain neighborhoods.
Faceless YouTube channel examples:
Food Focused Faceless YouTube Channel Ideas
Food is another topic that works well for faceless voiceless YouTube channels.
Channels around food offer lots of opportunities for close up video and either music or ASMR depending on the type of content you make around food. Either way: you don't have to use your face or voice!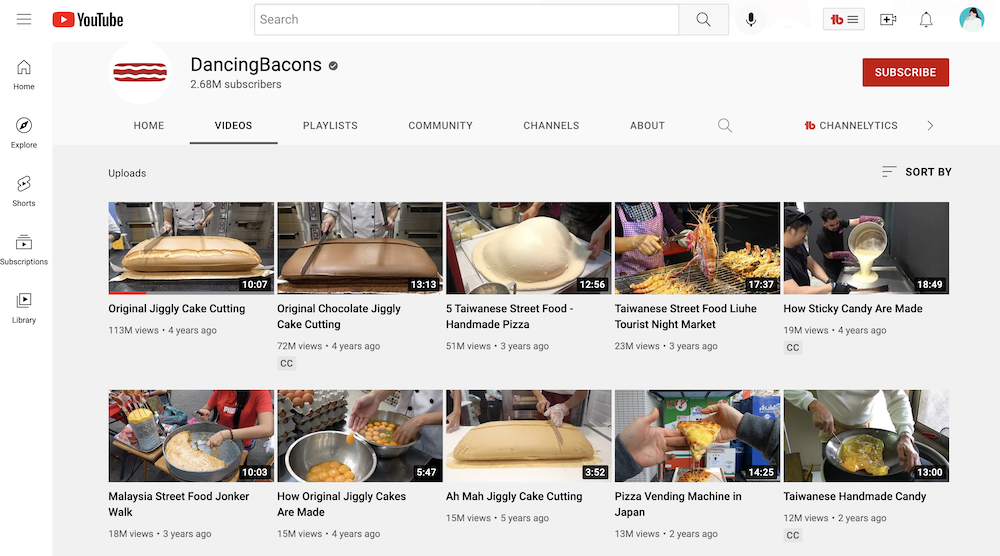 Faceless YouTube channel examples:
Arts And Crafts Faceless YouTube Channel Ideas
The arts and crafts niche includes some of the most successful faceless YouTube channels that have ever existed.
It's a huge niche with a huge audience and lots of sub-niches. Most of the channels in this huge niche show simple videos of step by step DIY craft instructions or life hacks.
Since the focus in on the craft, most of these channels never show a face but just their hands.
Faceless YouTube channel examples:
ASMR Faceless YouTube Channels
ASMR is a unique style of video that uses sounds to trigger a unique sensation in viewers. Most people watching ASMR that love it experience tingles or find it soothing enough to fall asleep.
Because ASMR is focused on sounds it is perfect for faceless content!
ASMR type videos can include whispering, shushing, sounds of activities and more.
Faceless YouTube channel examples:
Educational Faceless YouTube Channel Ideas
Educational videos on YouTube are incredibly popular and reach a wide range of people searching for "how to" topics.
These videos focused around teaching someone how to do something don't need a face or voice involved to impart the lesson.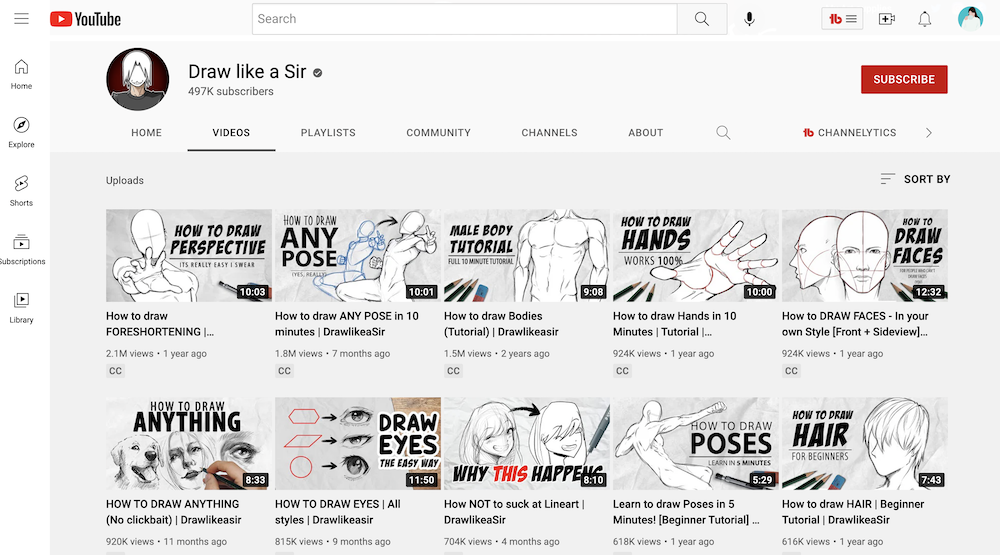 Faceless YouTube channel examples:
Airplane & Aviation Faceless YouTube Channels
There is a huge audience of aviation nerds on YouTube and this niche is perfect for faceless content because it is all about the planes.
With faceless aviation YouTube channels you can combine video of airplanes with a mix of news, commentary, and stories. You could also include flying simulations if you participate in those.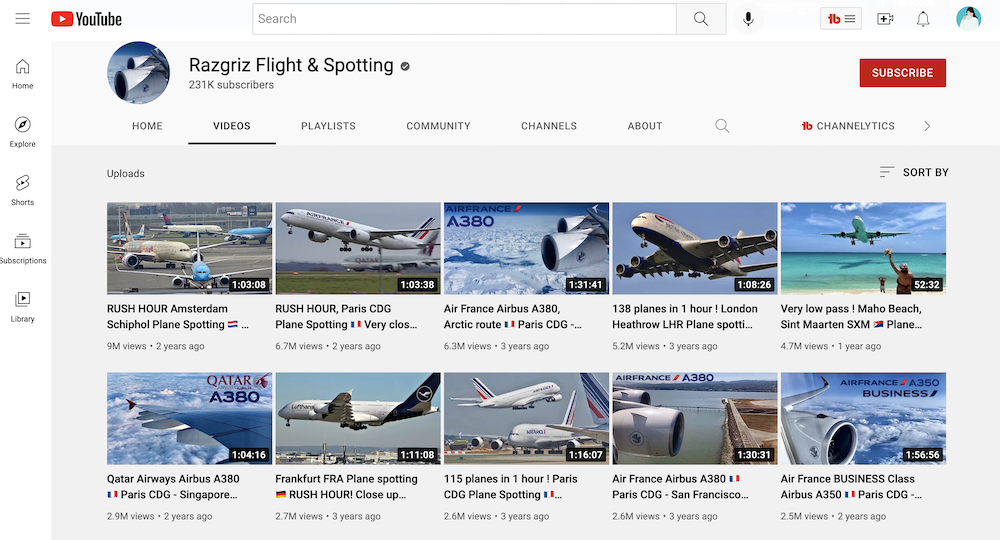 Faceless YouTube channel examples:
Satisfying Faceless YouTube Channel Ideas
Not sure any of the previous videos hit on your strength? Try out creating a faceless channel around some of these more unique niches like satisfying videos.
You know those videos… something about the symmetry, order, harmony, perfection & mental satisfaction. They tickle your brain in a satisfying way.
These faceless videos also rack up millions of views!
Faceless YouTube channel examples:
Cash Cow Faceless Channel Ideas
Not sure any of these fit your style? Check out our previous list of Faceless Cash Cow Channel Ideas For YouTube or watch the video below.
Here are the cash cow channels mentioned:
These channel ideas can help you build a cash cow channel without ever appearing on camera. Not sure what that means?
Learn more about what a cash cow channel means and if YouTube automation is legit or not.
Faceless Video Ideas For Your Channel
But what if you need video ideas? We've got you covered! Check out these 40 Faceless YouTube Video Ideas or watch the video below.
Since the majority of cash cow type channels are created without a personality showing their face, these video ideas will inspire you.
Still hoping to find some video ideas? Check out these lists:
YouTube Channel Resources
After reading these faceless channel ideas you're probably ready to start your own channel and rake in money. The best way to do this is starting building your channel with the right tools from the beginning to save time on mistakes.
Here are some resources that you can use to create these videos and grow your channel:

More YouTube Tips & Tutorials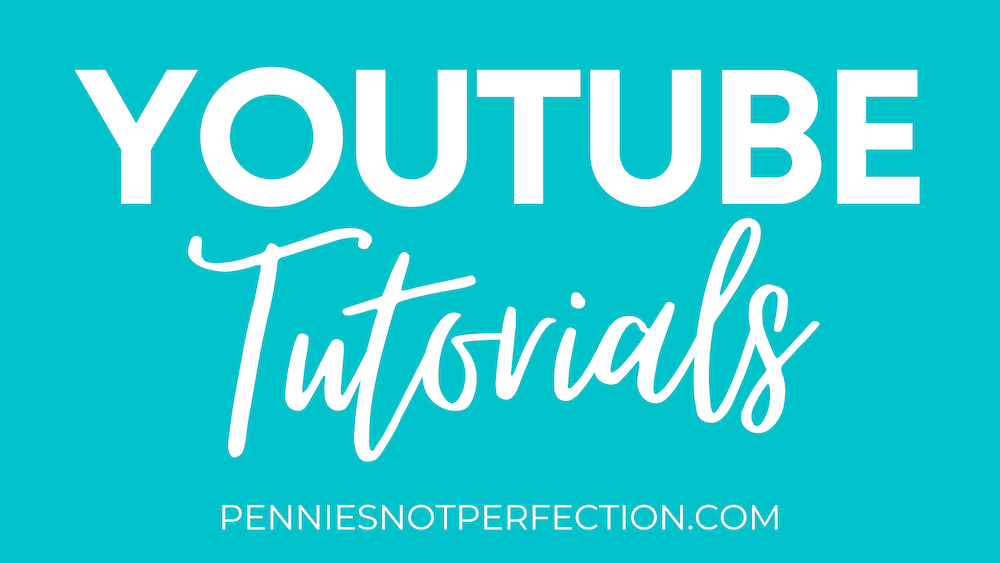 Want to keep learning? Here are a few useful YouTube tutorials on Pennies Not Perfection:
YouTube Tutorials
Youtube Tips & Tricks
Check out more YouTube tutorials or request a new tutorial by reaching out on Instagram!
If you want to say thank you, you can Buy Me A Coffee.
Mary is the founder of Pennies Not Perfection where she shares her journey to build wealth through online income. She quit her day job in 2021 after she paid off her debt and doubled her 9-5 salary.
Mary's favorite free financial tool is Personal Capital. She uses their free tools to track net worth and work toward to financial freedom.
Her favorite investment platform is M1 Finance, where she built a custom portfolio for free with no fees. She shares her portfolio growth and savings progress every month on YouTube.