Making money from YouTube every single month without showing your face is a dream of many people. Cash cow channels help make that dream possible. In this guide we will look at multiple easy cash cow channel ideas that can create income.
Cash cow channels on YouTube are one way to generate passive income online using the power of video. These channels can generate massive amounts of money, even earning hundreds of thousands of dollars.
Let's look at what cash cow channels are and some cash cow channel ideas for YouTube.
What are Cash Cow YouTube Channels?
Cash cow channels on YouTube are nothing new but they've risen in popularity over the last few years. The rise of online personalities selling cash cow channel courses has helped this channel type become more popular.
Cash cow channels on YouTube are channels designed entirely to make money.
These channels do not rely on a personality and the entire content is often outsourced. Cash cow channel owners often pay people to write scripts, gather videos, create voiceovers, and edit the videos. Then they (or an assistant) upload the finished video to their cash cow channel.
Videos are created around popular topics that drive lots of views and can generate large amounts of ad revenue. Cash cow channels are mainly monetized by ad revenue on YouTube. They can also successfully use affiliate marketing to drive up income to insane amounts.
Cash cow channels are all about making money on YouTube without being a personality in front of the camera. They can be successful but it takes a lot of work to find success with your ideas and content team.
Related: How To Make Money With A YouTube Channel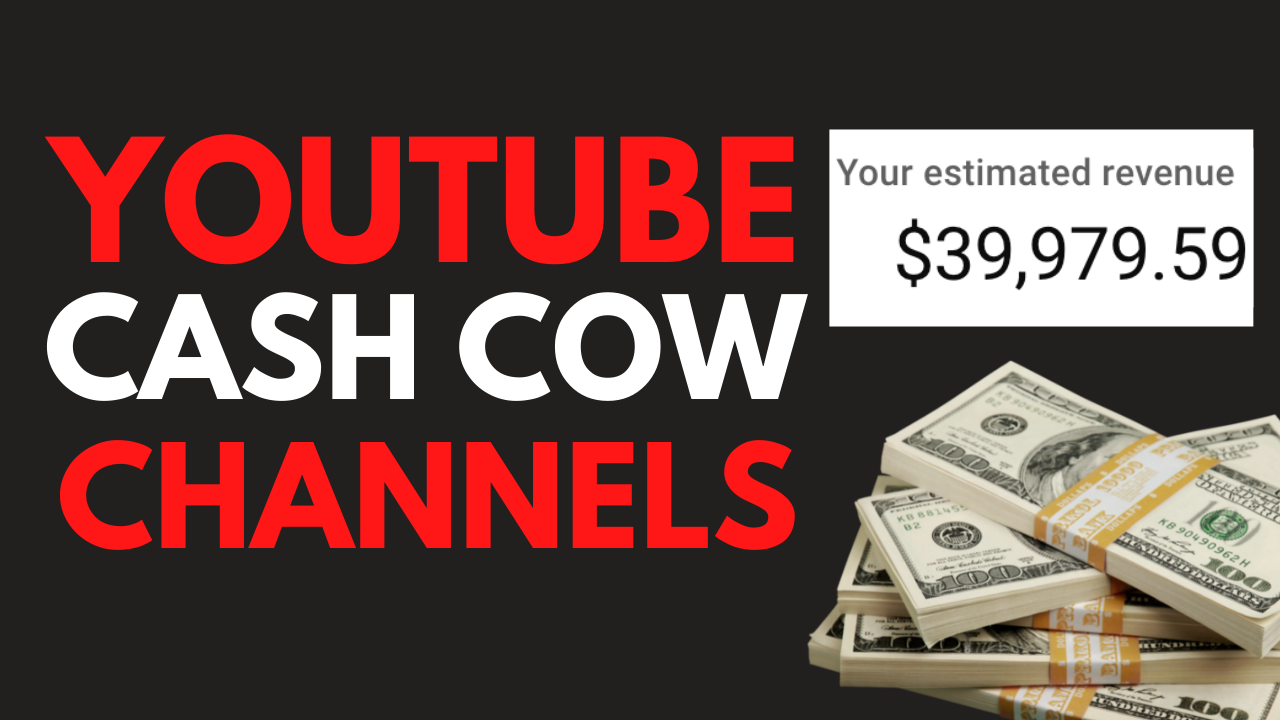 Cash Cow Channel Ideas
Now that you know what cash cow YouTube channels are, let's look at some cash cow channel ideas. These YouTube channel ideas could be the future of your content!
For each of the cash cow channel ideas I've included an example of this type of channel on YouTube. You can use these examples to learn about the types of videos you can make for your channel.
Top 10
Top 10 YouTube channels are the best example of cash cow channels that exist. Most of these channels are entirely focus on making money by getting views – and they are incredibly successful!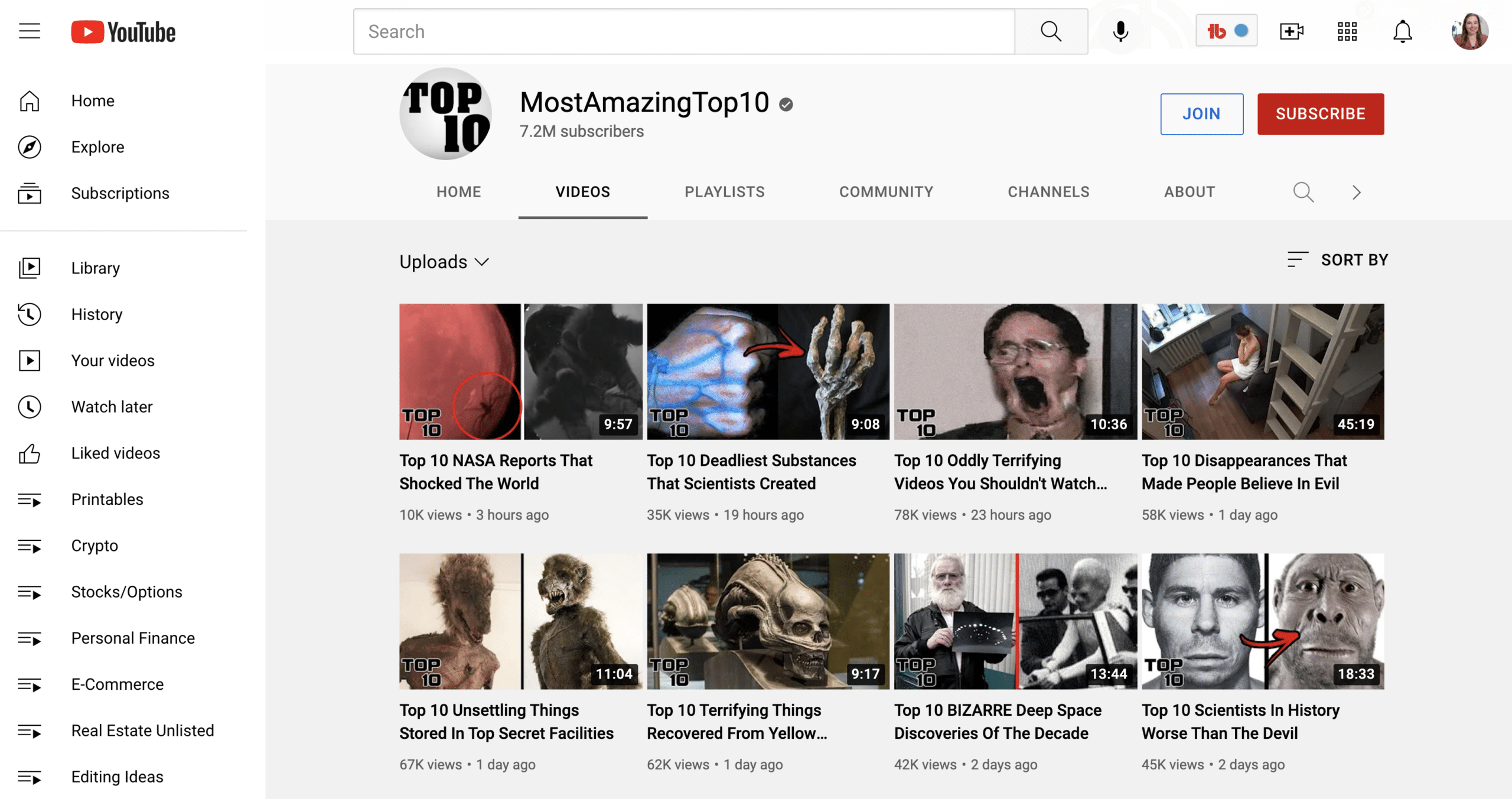 Top 10 (or Top 5) videos are entertaining and can generate millions of views with each video. It's easy to pull together a list of top 10 items, write a script and fill in with clips and a voiceover. You can make top 10 lists on any number of ideas. There are cash cow channels sharing anything from bizarre facts to biggest items to real life stories.
Life Hacks
Life hacks are always a popular video idea and these channels can continue getting views for years after videos are made. Creating a cash cow channel around life hack videos and tips could be your ticket to success.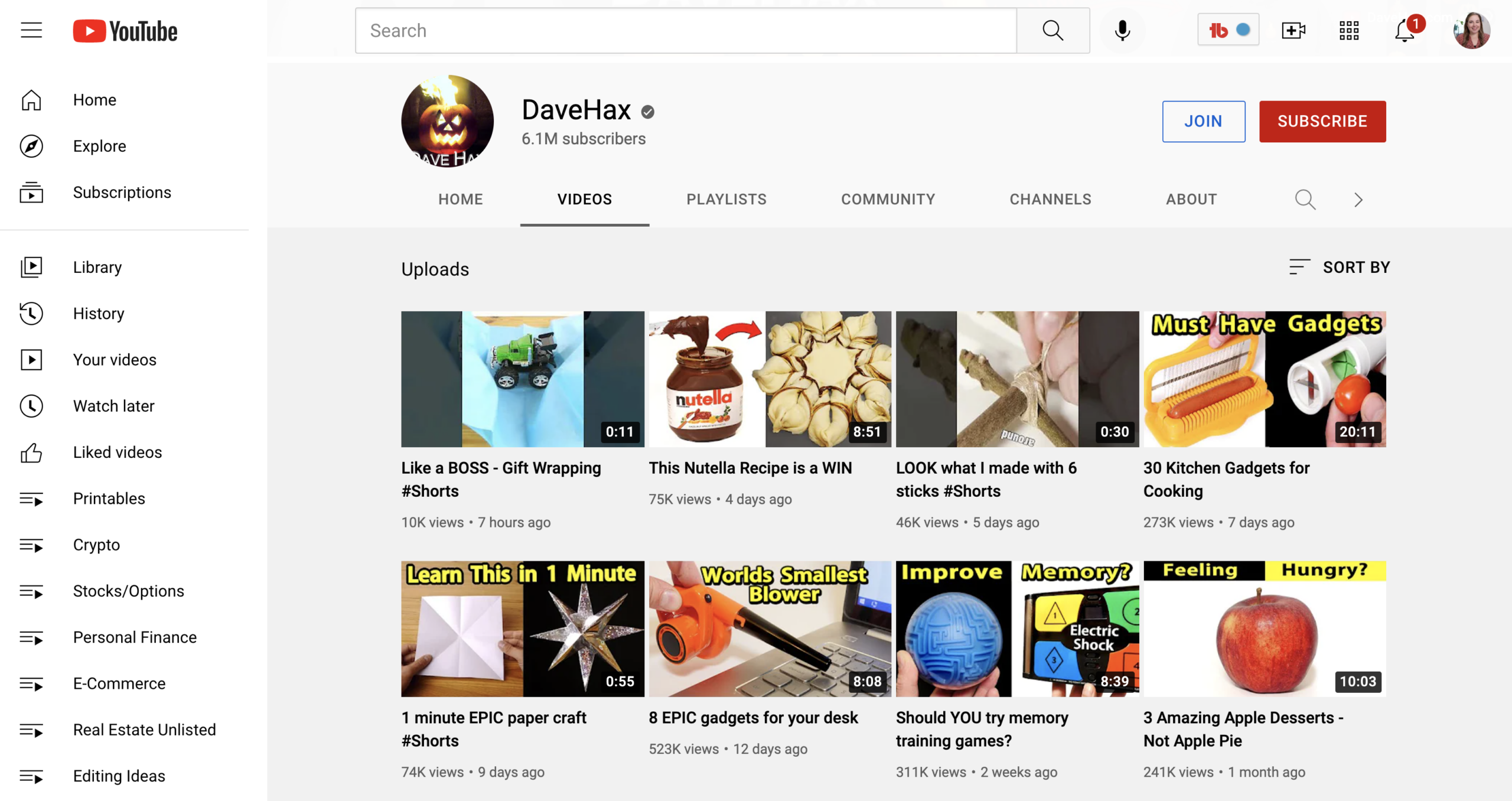 Life hack videos is a great niche because it also doesn't need a personality. The videos are all about the tips and hacks!
Celebrity Gossip
No matter what you personally think of celebrities – it is always a hot niche for content. A celebrity news or gossip channel is a great cash cow channel idea.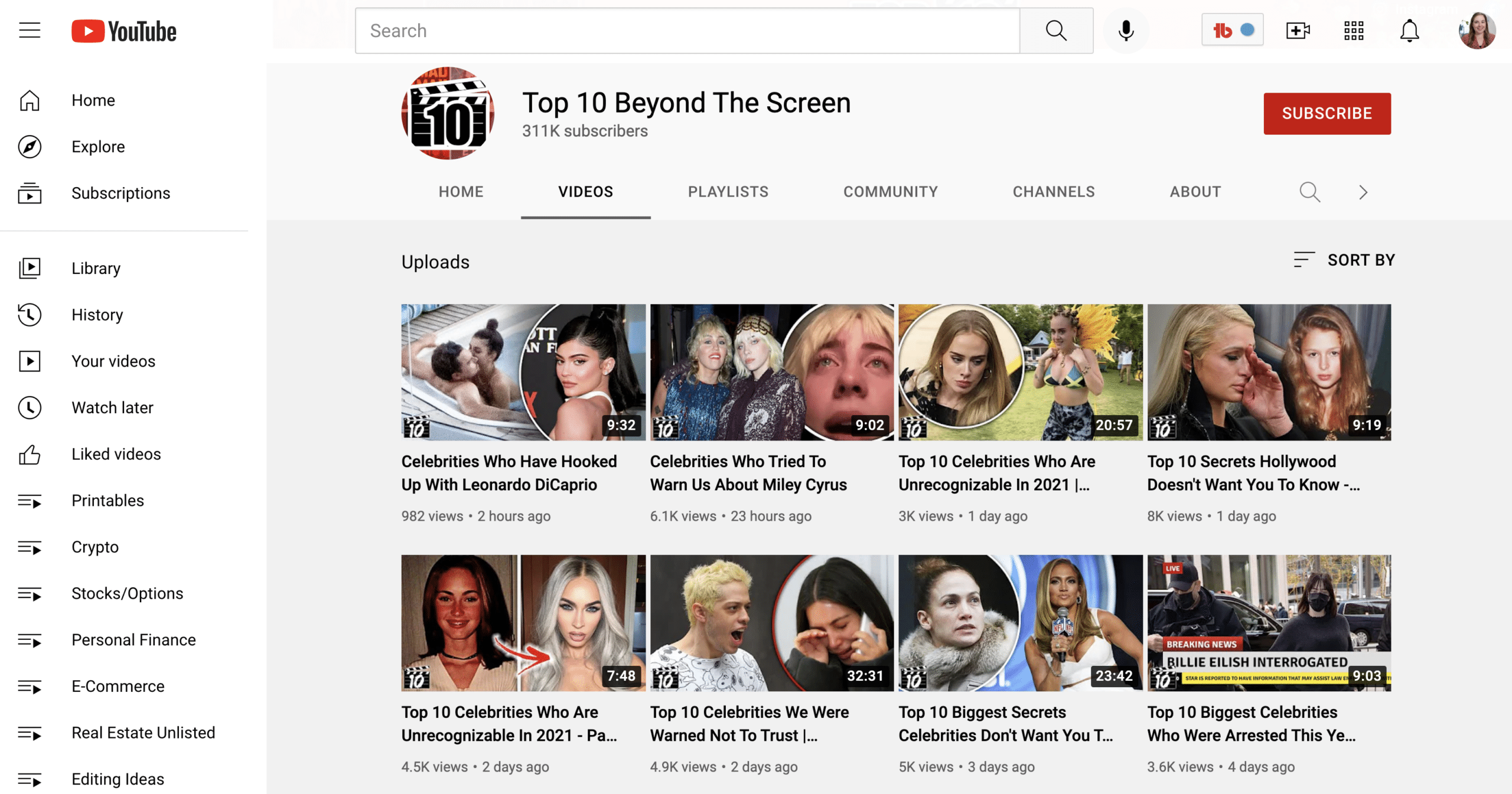 With this cash cow channel you have to be careful about copyright issues. You need to make sure you and your team are creating content that will pass any legal issues that might rise up.
Luxury
Creating videos about luxury items, designers, and spending is a great cash cow channel opportunity. Because the items are high end and expensive the audience tends to see more expensive ads. This makes luxury cash chow channel owners a lot of money.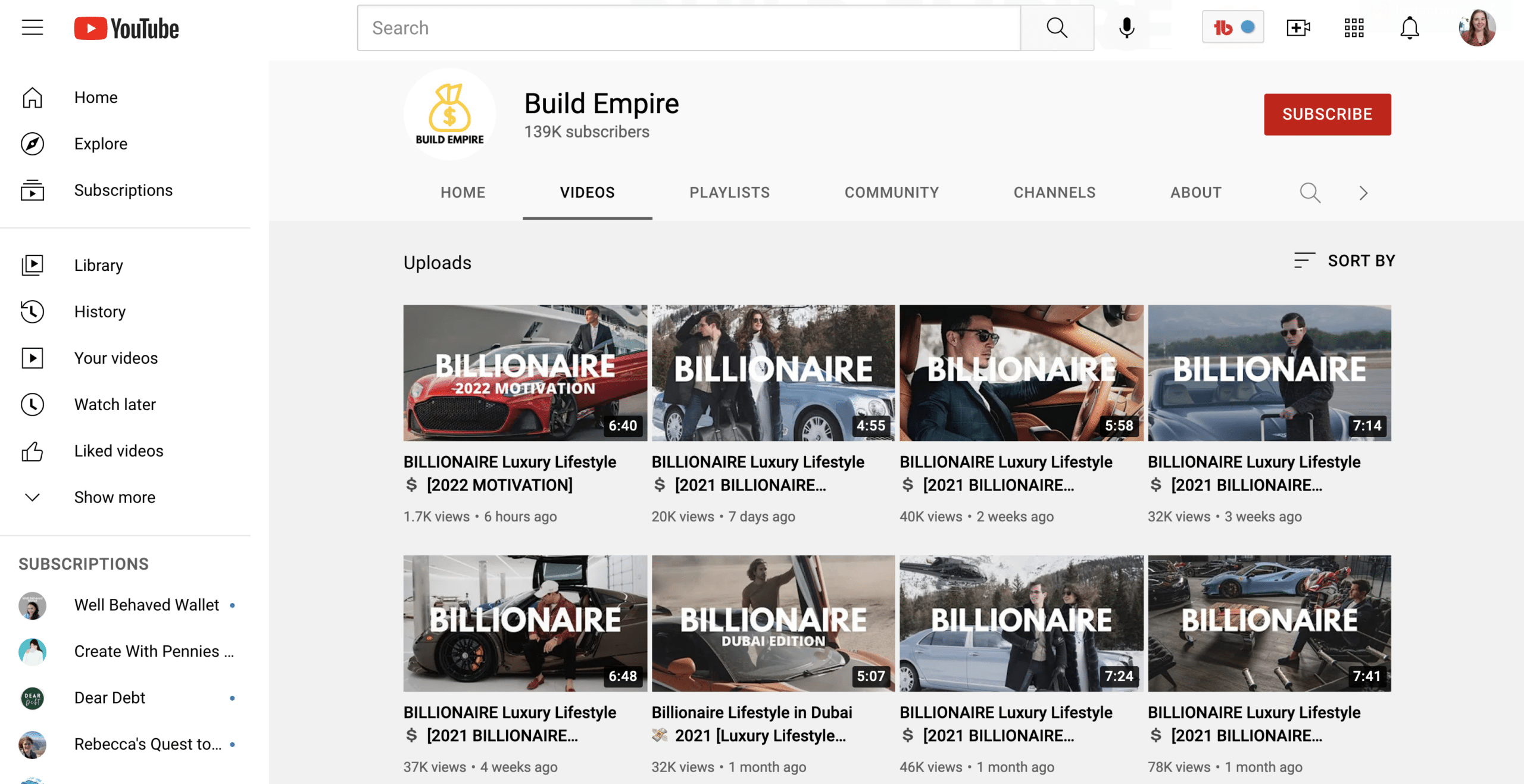 Talking about rich people and their lifestyles is a huge hit on YouTube. You can easily put together these videos and repeat the same themes over and over. Videos talking about what billionaires and the mega rich purchase with their money tend to be very popular.
Personal Finance and Investing
You might think anything related to money would need to be anchored by a personality on YouTube, but there are plenty of cash cow type channels in the personal finance and investing niche.
You can easily create these videos in a clip style or whiteboard style and people will watch them. As long as you have good content or tips you can grow a channel in this niche with outstanding success. Content does not have to be very in depth and the ad rates on this type of content are often multiple times other niches.
Food Tips & Recipes
Food tips and kitchen hacks can be a great cash cow channel opportunity because people are always wanting to learn new recipes or find new useful kitchen gadgets.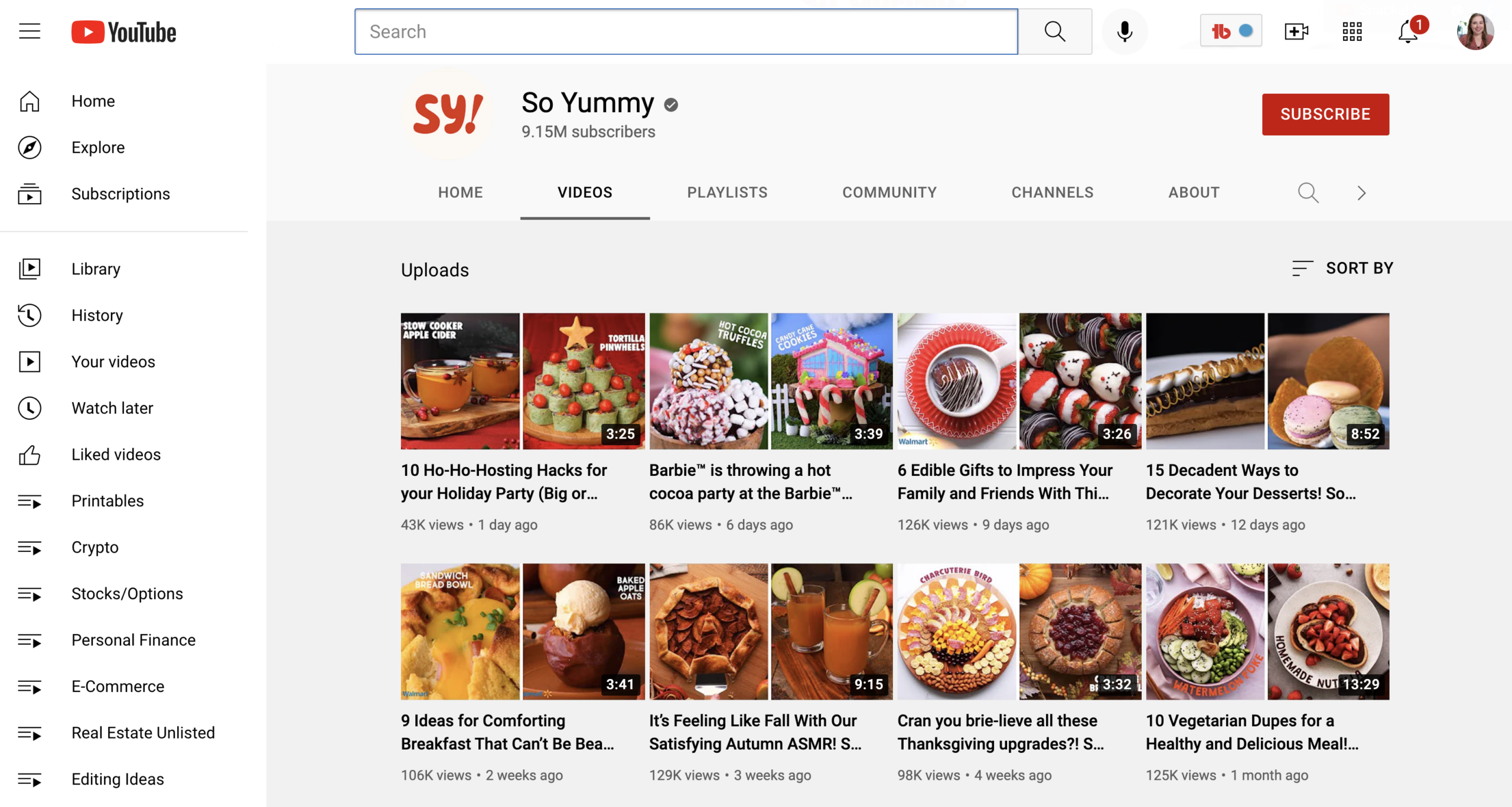 This is a great cash cow channel niche idea to combine with another like top 10 where you can list the top 10 kitchen gadgets for any task. These videos can generate massive amounts of affiliate commissions on top of ad revenue.
Animal Facts
YouTube has always been well known for it's cute animal videos. In fact, in the early years people went on YouTube to mainly watch things like cat videos. So it's no surprise that videos about animals are still a great way to get views and make money on YouTube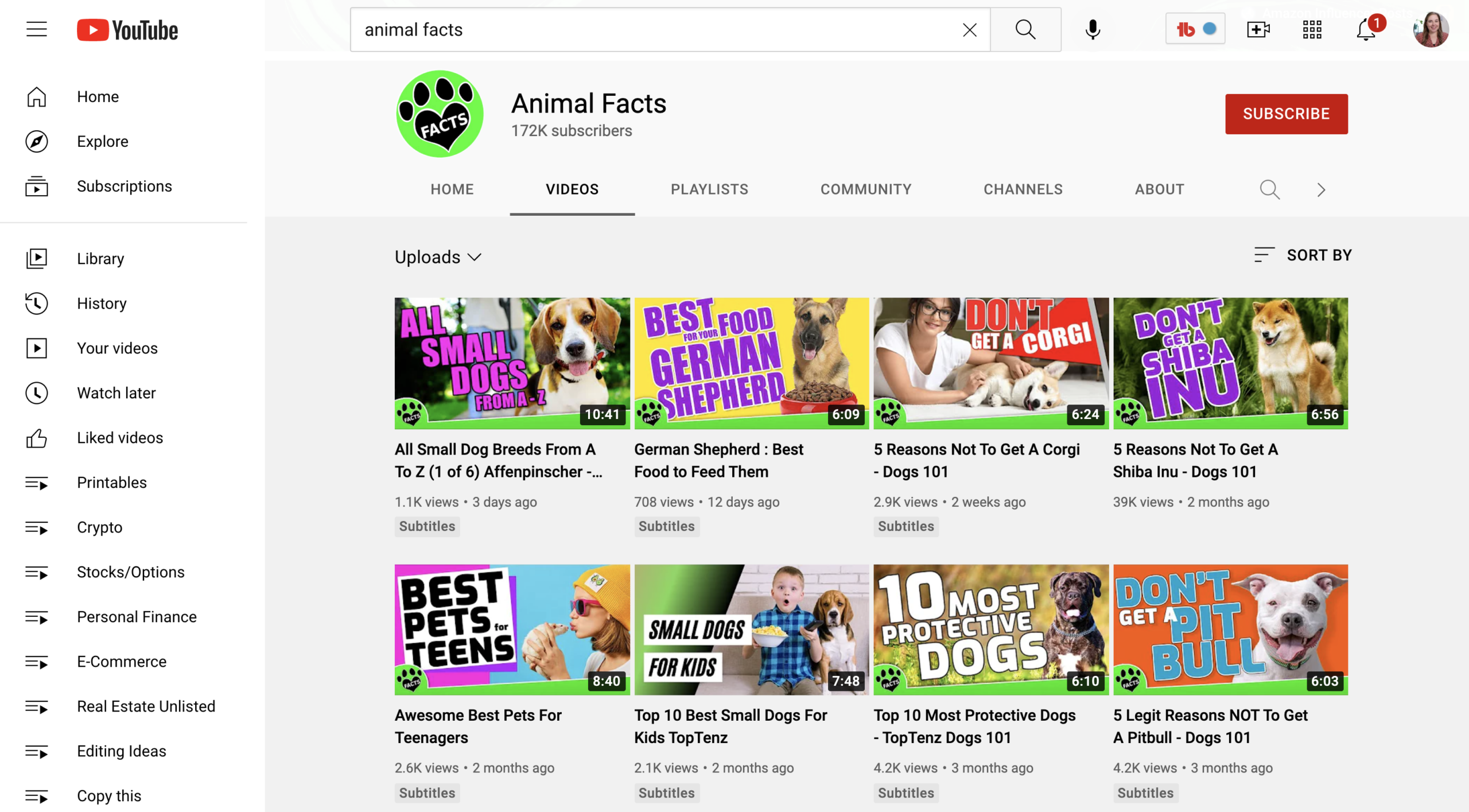 You can create an animal based cash cow channel sharing interesting animal facts over stock footage of the animals. It's a great way to pull together top ten lists and compilations that pet loves will want to watch.
Compilations
Compilations are ideal for someone who wants to make YouTube videos without showing their face or using their voice. It's great because you will be using other people's content to make compilation videos on certain topics.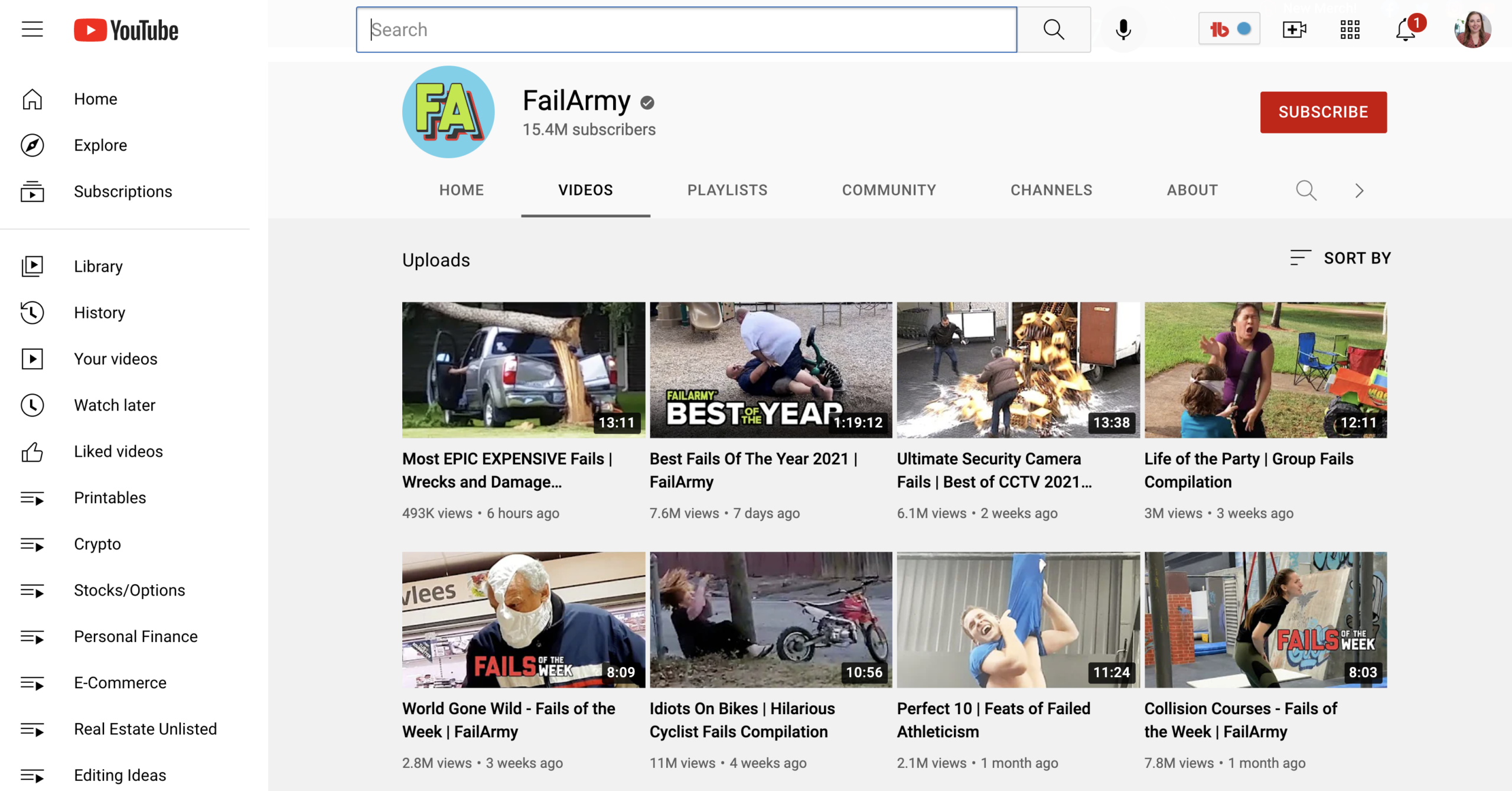 These channels can be very successful and get a ton of watch time but be careful about the legalities of using someone else's content. There are copyright issues to watch out for with this style.
More Cash Cow YouTube Video Ideas
These YouTube channel ideas will get you started on the path to making money with YouTube.
But what if you need video ideas? Check out these 40 Faceless YouTube Video Ideas
Since the majority of cash cow type channels are created without a personality showing their face, these video ideas will inspire you.
Related: YouTube Channel Ideas Without Showing Face And Voice
Cash Cow Channel Tips & Resources
After reading these cash cow channel ideas you're probably ready to start your own channel and rake in money. Here are a few tips and resources that can help you save time and earn money faster.
Here are some resources that you can use to create these videos and grow your channel:
Fiverr – Hire freelancers to help edit your videos, create voiceovers, film footage, and more. You can create an entire channel using Fiverr freelancers and several specialize in creating these types of faceless, voiceless channels.
TubeBuddy – TubeBuddy is an all around tool helpful especially for SEO research and creating optimized videos that rank in search. It's the ideal tool to use for video channels that will be faceless and not rely on a personality to build them.
YouTube Success Planner – This YouTube planner includes everything in the video planner and goes more in depth on how to grow your channel, how to monetize your videos, and how to track your success.
More YouTube Tips & Tutorials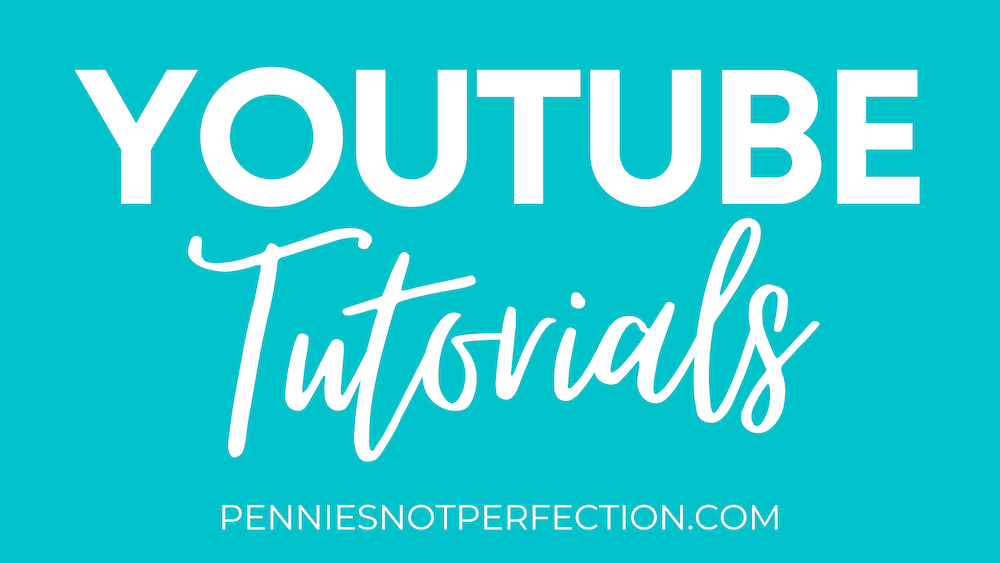 Here are a few useful YouTube tutorials on Pennies Not Perfection:
YouTube Tutorials
Youtube Tips & Tricks
Check out more YouTube tutorials or request a new tutorial by reaching out on Instagram!
If you want to say thank you, you can Buy Me A Coffee.