Are you looking to start a vlog but not sure where to start? Well, you're in luck! In this article, we're going to show you some of the most popular vlog ideas for YouTube that you can use as inspiration for your own channel.
From daily vlogs to compilation videos, there's something for everyone on this list. Let's get creative and start vlogging today!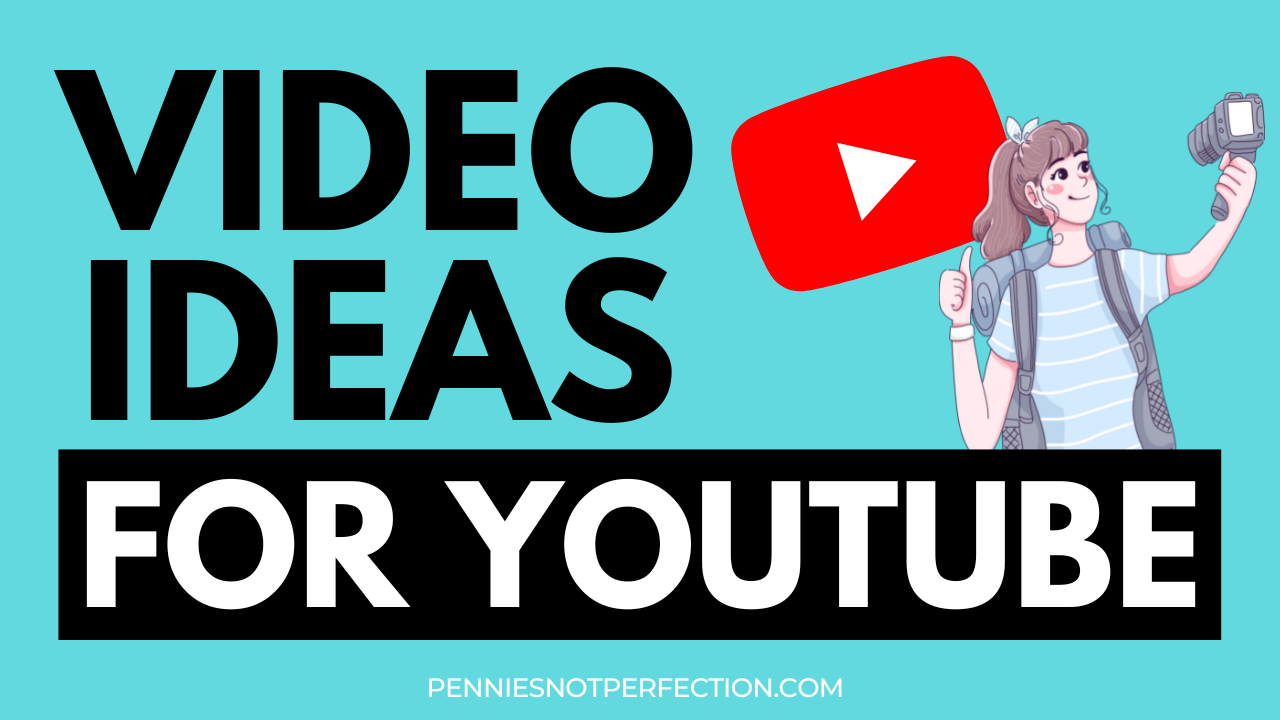 Creative Vlog Ideas
Daily Life Vlog
Night Routine
What I Ate Today
Week in the Life
10 Things I Hate/Love
Haul Videos
Morning Routine
How to Videos
Tag Videos
DIY Videos
Exercise Routines
Recipe Videos
Music Videos
Collaboration Videos
Unboxing Videos
Hiking/Traveling Videos
Product Reviews
Pranks
Challenges
Vlogmas
Day in the Life of a YouTuber
Fan Mail/Q&A
100 Things I Love
Spring Cleaning
New Home Tour
Closet Organization
Pantry Organization
Room Tour
Bucket List
Productivity Tips
Habits that Changed my Life
Movie/TV Show Reviews
Book Reviews
Story Time
ASMR
Random Acts of Kindness Challenge
Reactions to Surprise Gifts
Giving Back to the Community
Volunteering at a Local Shelter or Soup Kitchen
Pay It Forward Challenge
Cooking and Baking Vlog Ideas
Baking Tips and Tricks
Cooking Tips and Tricks
Food Hacks
Kitchen Gadgets Review
Restaurant Reviews
Coffee Shop Reviews
Outfit of the Day
Vlog Ideas for Couples
Date Night
Couples Therapy
What We Did Today
Our Favorite Things
Relationship Milestones
Getting Ready for a Date
What's in Our Fridge?
Cook Together/Meal Prep
Couples Workout Routines
How We Met
Why We Love Each Other
Living Together for the First Time
Couples Game Night
Collaboration Videos with other YouTubing Couples
Pranks on Each Other
Daily Vlogs
Q&A About Our Relationship
Gift Ideas for Your Partner
Fun and Challenge Vlog Ideas
24 Hour Challenge
48 Hour Challenge
No Phone for a Day Challenge
Blindfolded Food Taste Test Challenge
Toy Unboxing Challenge
Escape Room Challenge
Minute to Win It Games
Would You Rather?
Karaoke Challenge
Dare or Dare
Q&A Videos
Reaction Videos
Truth or Drink
Carpool Karaoke
Lip Sync Battle
Most Likely To Tag
Never Have I Ever Questions
Blooper Compilation Videos
My Funny Pets Compilation
My Funny Kids Compilation
Beauty Vlog Ideas
Get Ready with Me
Favorites Videos
Empty Products
New in Beauty
Budget Beauty Products
Drugstore Makeup Haul
High-End Makeup Haul
Natural Makeup Tutorials
Smokey Eye Tutorials
Winged Eyeliner Tutorial
Contouring and Highlighting Tutorials
Skin Care Routine
How to Get Rid of Acne
How to Get Rid of Dark Circles
No Mirror Makeup Challenge
Hair Care Routine
Curly Hair Tutorials
Straight Hair Tutorials
Heatless Hairstyles
Quick and Easy Hairstyles
Active Lifestyle Vlog Topics
Healthy Recipes
Workout Routines
At-Home Workouts
Yoga Poses for Beginners
Pilates Exercises for Beginners
Healthy Meal Prepping Tips
Grocery Shopping on a Budget
Eating Healthy on a Budget
Fitness Motivation
Running Tips for Beginners
Healthy Living Tips
Weight Loss Journey
Vegan Meal Prep Recipes
Vegetarian Meal Prep Recipes
Parenting Vlog Ideas
Day in the Life of a Stay-at-Home Mom/Dad
Day in the Life of a Working Mom/Dad
Parenting Hacks
Potty Training Tips and Tricks
Discipline Techniques that Work
Kids Activities
Mealtime with Kids
Bedtime Routine
Parenting Advice
Parenting Q&A
Indoor Activities for Kids
Outdoor Activities for Kids
Productivity and Lifestyle Vlog Ideas
Study Tips and Tricks
How to Organize Your Life
How to be More Productive
How to Find Motivation
Decluttering Your Space
Minimalism
Budgeting Tips
Saving Money Tips
Meal Planning
Career Advice
Blogging Tips and Tricks
Social Media Tips
Personal Growth Vlog Ideas
Habits that Changed My Life
Things I'm Grateful For
Daily Affirmations
Self-Care Routine
Mental Health Awareness
Overcoming Anxiety and Depression
Finding Happiness
Setting and Achieving Goals
Building Confidence
Tips for Breaking Bad Habits
Time Management Tips
Unusual Vlog Ideas
A Day in the Life of a YouTuber
Room Tour
Day in the Life of a Teacher
Day in the Life of a Student
Day in the Life of a Business Owner
Day in the Life of a Working Mom/Dad
YouTubers React
Celebrity Impressions
Reenacting Famous Movie Scenes
Recreating Viral Videos
How to Take Care of Your Pet
What's in My Purse?
What's in My Backpack?
I Tried Following a Pinterest Recipe
I Tried Following a TikTok Trend
I Tried ASMR for the First Time
Blindfolded Food Taste Test
24-Hour Challenge with a Friend
Sharing Personal News on YouTube
My Coming Out Story
Moving Vlogs
Packing Tips for Moving House
What's in My Moving Boxes
Saying Goodbye to My Old Home
Unpacking in My New Home
Setting Up My New Home Office
Adjusting to a New City/Country
Making Friends in a New Place
Dealing with Homesickness
Holiday Vlog Ideas
Trick or Treating Tips
Christmas Traditions
How to Make a Snowman
Baking Cookies
Wrapping Gifts
Decorating the Christmas Tree
What I Got for Christmas
New Year's Eve Traditions
Thanksgiving Recipes
Halloween Costumes
Easter Egg Hunt Tips
DIY Door Wreath
Funny Vlog Ideas
Funny Pranks
Try Not to Laugh Challenge
Improv Skits
Silly Challenges with Friends
Slapstick Comedy Sketches
Reactions to Things for the First Time
Hilarious Situations You've Found Yourself In
Rants About Annoying Things
Parodies of Popular Songs or Movies
Funny Spoofs of Viral Videos
Blooper Reel
Reacting to Funny TikToks
Vlogs About Youtube
Vlogging Tips and Tricks
How to Start a Vlog
How to Grow Your YouTube Channel
How to Edit Videos
How to Film Videos
Tips for Improving Your On-Camera Presence
Best Camera and Video Equipment for Vlogging
How often Should You Post Videos?
How to Make Money on YouTube
Answering YouTube Q&A Sessions
YouTube Collaborations
Unboxing YouTube Equipment
Revealing What's in My YouTube Bag
My Filming and Editing Process
Take a Tour of My Home Studio
How I Plan and Shoot My Videos
Travel Vlog Ideas
Packing Tips and Hacks
How to Save Money for Travel
How to Find Cheap Flights
How to Find the Best Deals on Hotels
Travel Photography Tips
Top Things to do in…
City/Country Guide
How to Beat Jet Lag
Customs and Border Control Tips
What to do if Your Flight is Canceled
How to Stay Safe when Traveling Abroad
General Travel Tips
These video ideas should get you started no matter what niche you are in on YouTube!
Video Creation Tips
Now that we have shared some ideas for vlog topics, we want to give you some general tips to help you create high-quality content for your YouTube channel.
By following these tips, you can produce engaging and entertaining videos that your viewers will love!
Invest in a good quality camera.
You need a decent quality camera for YouTube but this doesn't mean that you need to buy the most expensive DSLR on the market.
Many smartphones now have excellent cameras that are perfect for vlogging. Just make sure to stabilize your phone when filming.
I personally use the Canon M50 which you can see in my YouTube studio and desk tour.
While you don't need to invest thousands, it is important to invest in a camera that will allow you to film high-quality videos.
Use good lighting.
Whenever possible, try to film your videos in natural light when vlogging or with good lights if not. This will help your video look more polished and professional.
If you're filming indoors, there are many decent quality lights you can purchase on Amazon to light yourself. Even a $25 ring light makes a huge difference!
Edit your videos… especially the sound!
Don't be afraid to spend some time editing your videos before you upload them to YouTube.
This will help you get rid of any awkward pauses or bloopers. And it will also allow you to add captions, music, and other effects that can make your video more engaging.
Most importantly? Editing allows you to fix any sound issues. Using a good microphone and then fixing any sound issues in post production makes some vlogs stand above others.
No one wants to watch videos with bad sound.
Be yourself!
One of the best things about vlogging is that it allows you to show your personality to the world. YouTube video production quality may have risen in recent years but it's still all about being YOU.
Don't be afraid to be yourself on camera. Be authentic and genuine, and your viewers will appreciate it.
How to Make Money Vlogging
Vlogging can be a great way to make money. But it takes time and effort to build up a large enough audience to start earning an income from your videos. Here are a few tips to help you get started:
1. Become A YouTube Partner
In the YouTube partner program you can monetize your videos with ads from Adsense.
Adsense is the program run by Google that allows you to place ads on your videos. When viewers watch or click on these ads, you will earn money. This is one of the easiest ways to make money via YouTube.
Related: YouTube Monetization Policy: Can You Make Money?
2. Become An Affiliate
No matter what YouTube niche you are in there are products you can promote as an affiliate.
Many companies offer affiliate programs that allow you to promote their products in your videos. If someone purchases a product through your affiliate link, you will earn a commission.
Related: Guide To Making Money With Affiliate Marketing
3. Sell Products
If you have your own products, such as e-books or courses, you can sell these through your YouTube channel. This is a great way to make money if you have a niche audience.
You can also sell products like merch if you have a channel with a large or committed audience.
Related: 15 Digital Products to Sell Online
4. Offer Consulting Services
If you're an expert in a particular field, you can offer your services as a consultant. This could include coaching, mentoring, or providing advice on a specific topic.
As an example, a channel about food could offer meal planning services or a channel about growing a business could offer 1-on-1 business coaching.
Related: How To Make Money On YouTube
5. Collaborate With Brands
Many YouTubers earn the majority of their income through sponsorships with brands.
You can collaborate with brands by creating sponsored videos or product reviews. This is a great way to earn money if you have an engaged audience.
Related: How to Get Free Products to Review on YouTube
By following these tips, you can start making money from your vlogging channel.
Just remember that it takes time and effort to build up an audience and start earning an income.
I earned nothing for six months when I started on YouTube but I now earn more than I did at my day job! YouTube can become a full time job where you earn a significant amount of money.
Don't give up if you don't see results right away!
Get Started!
Now that you know some general tips for creating high-quality vlogs and videos, it's time to get started!
Grab your camera and start filming some of the vlog ideas that we've shared in this article. We can't wait to see what you come up with!
More YouTube Tips & Tutorials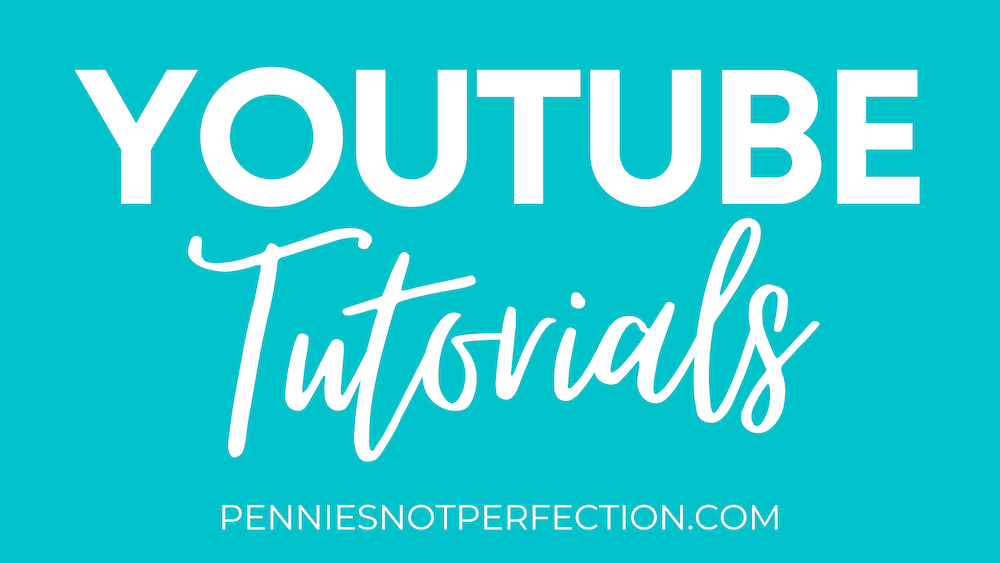 I've been a full time YouTuber since 2021 and love to share everything I've learned!
Here are a few useful YouTube resources and tutorials on Pennies Not Perfection:
YouTube Tutorials
Youtube Questions
Check out more YouTube tutorials or request a new tutorial by reaching out on Instagram!
If you want to say thank you, you can Buy Me A Coffee.