Selling digital products is a highly profitable way to earn money online while also helping your customers solve a problem and improve their lives. It's truly a win for everyone.
Selling digital products is actually my favorite way to make money online (here are the ways I make money online). I sell digital products that make me hundreds of dollars every month and sometimes even thousands in passive income. I love making products once that I can then sell thousands of times.
Whether you are a blogger, YouTuber, or online business owner, selling digital products is a great way to earn money online in 2020 and beyond.
Even if it is not your main revenue it can become a great side income that helps you earn money to pay for items you need.
Why Should I Sell Digital Products?
Maybe you are wondering if you should even sell digital products or why digital products are such a great way to earn money online.
There are a ton of reasons why you might want to start selling digital products. Here are a few:
Passive income – create products once and sell an infinite number
No physical inventory to worry about – everything is done online
Low start up costs – you can create digital products with free programs
Easy to create products – time to create digital products can be low
Easy to sell – plenty of avenues to sell your products
Easy to create products for multiple niches & interests
These are very compelling reasons for why every person wanting to create an income online should be making and selling digital products. It is a fantastic opportunity to create passive income for yourself while also creating useful products for others.
Digital Product Courses
I offer tons of free content on this site and my YouTube channel about how to make and sell digital products. But sometimes you might want to walk through the process step-by-step to build confidence in your skills.
Luckily my online creator friends have made courses for digital sellers that I'm happy to recommend. These digital product courses are great if you want to learn how to create and sell digital products on Etsy or anywhere online.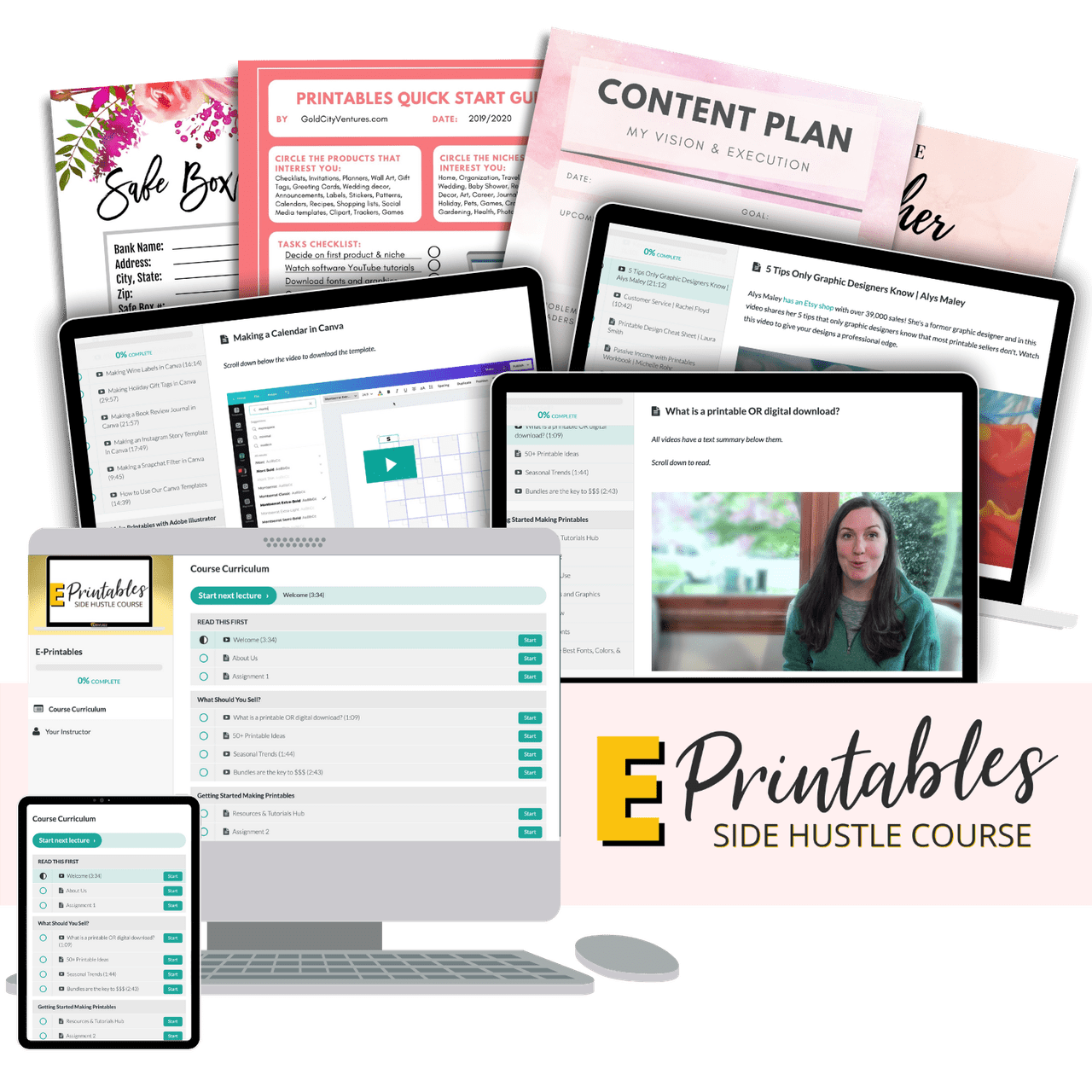 E-Printables Side Hustle Course – This course from Julie and Cody teaches you how to create, market, and sell printables on Etsy.
The course includes:
Video tutorials for making beautiful printables
​12 'done for you' templates so you can make printables faster
​Lessons on how to drive traffic and sales to your Etsy shop
​4 weeks in our VIP Facebook membership free with purchase
​24/7 support for questions if you need help
Get on the waitlist for the new open enrollment period.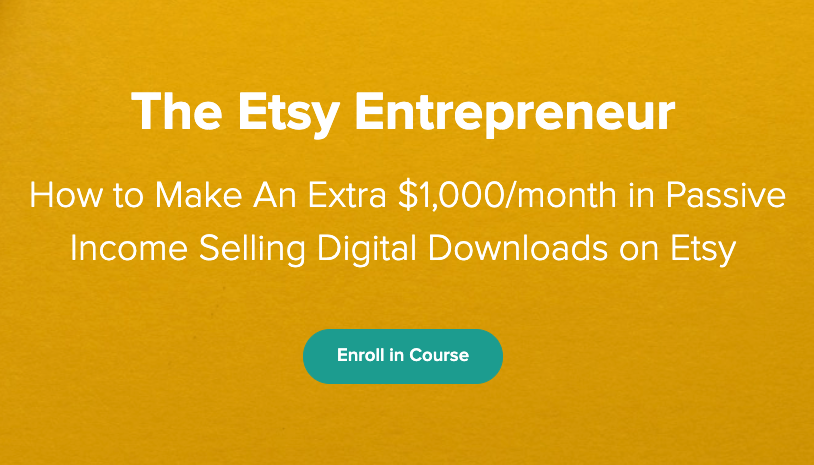 Etsy Entrepreneur – My friend Sharon created this course to help people make an extra $1,000 per month in passive income for selling digital downloads on Etsy.
She's an expert at creating passive income and was able to quit her job and travel around the world thanks to passive income from Etsy and other sources. She walks you through everything you need to do to create and sell digital products on Etsy.
Learn more about the Etsy Entrepreneur course.
Creating Digital Products Online
There are a number of ways to create digital products online these days. It's possible to make digital products to sell for free with a number of programs!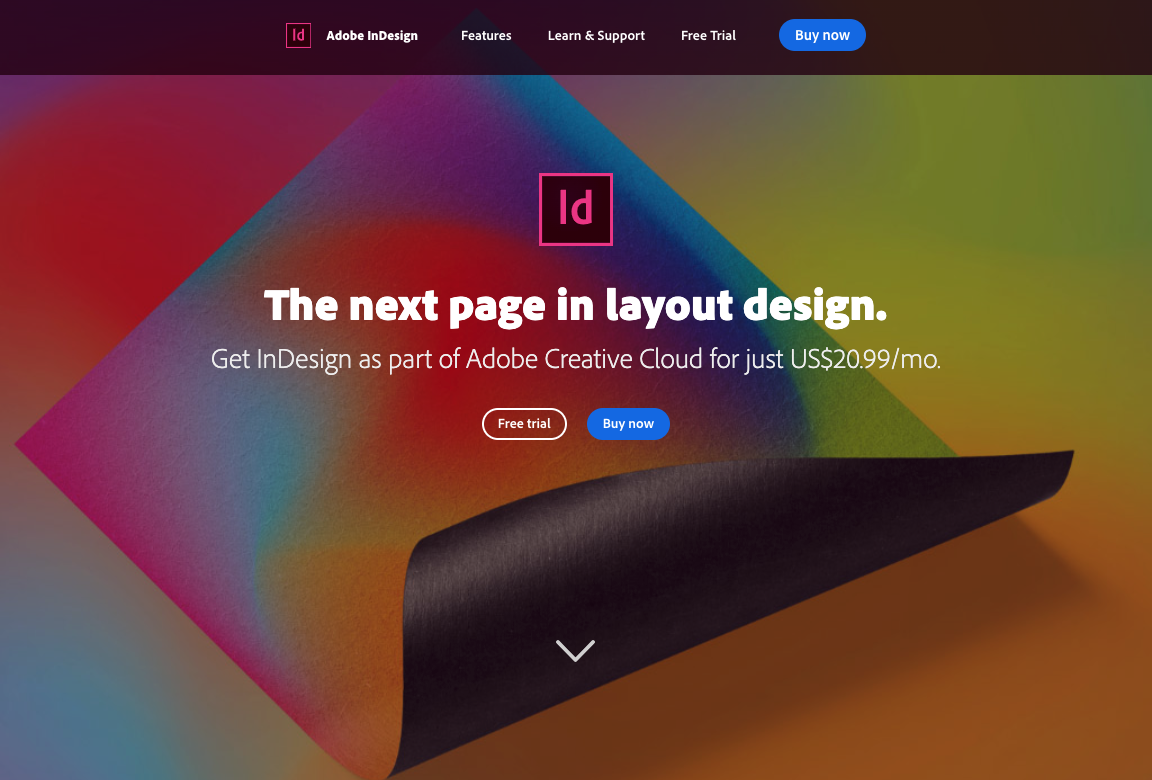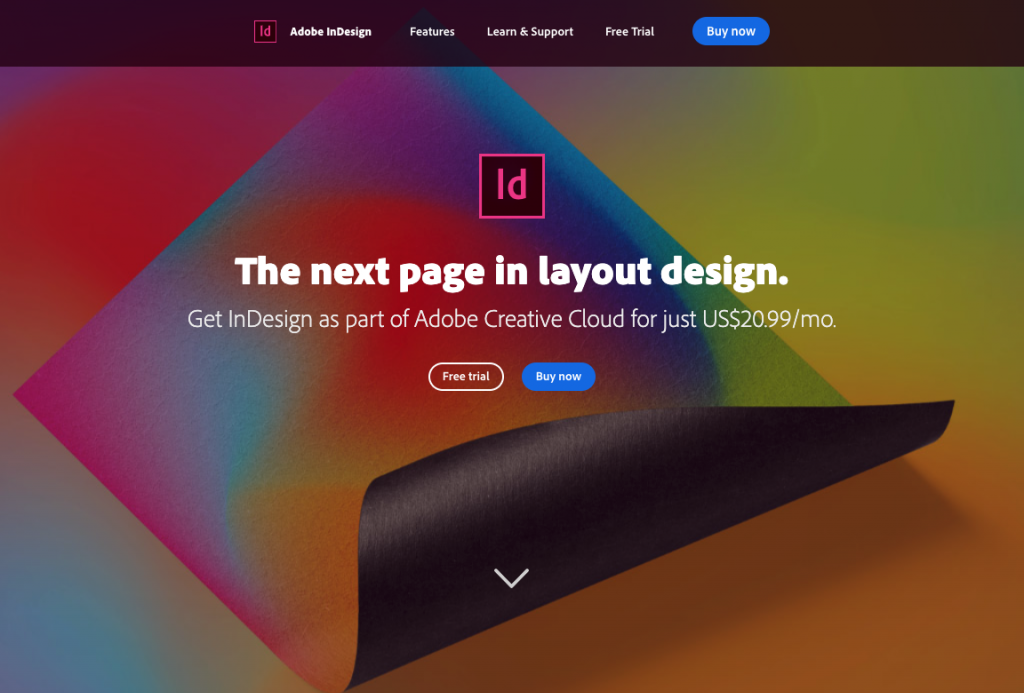 Adobe InDesign – I personally use Adobe InDesign for creating all my printables because it's the best, most reliable and has the most flexibility. There is a learning curve because it's a professional program but it's worth it for the hassles it removes.
Try creating with Adobe InDesign' free trial.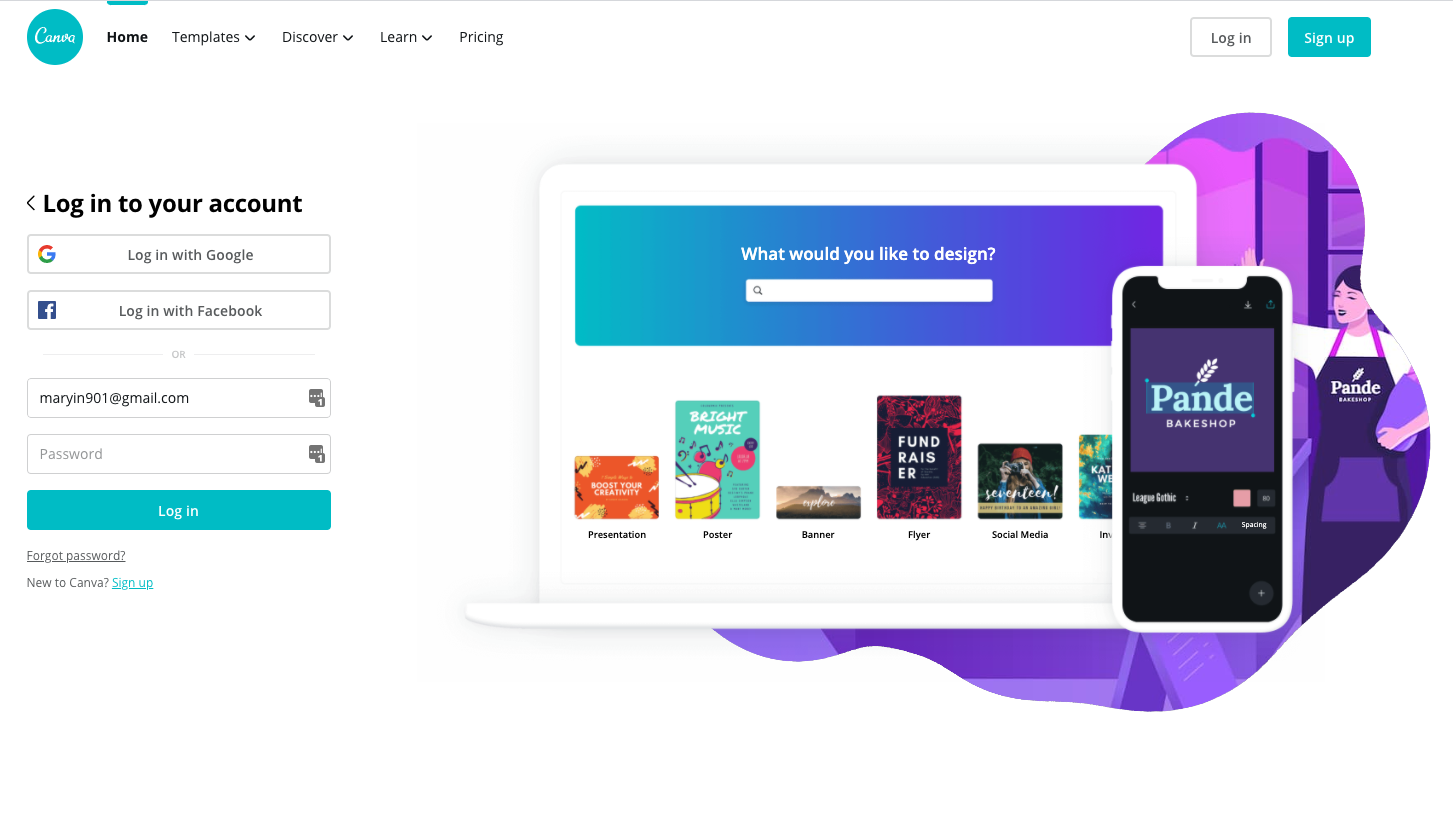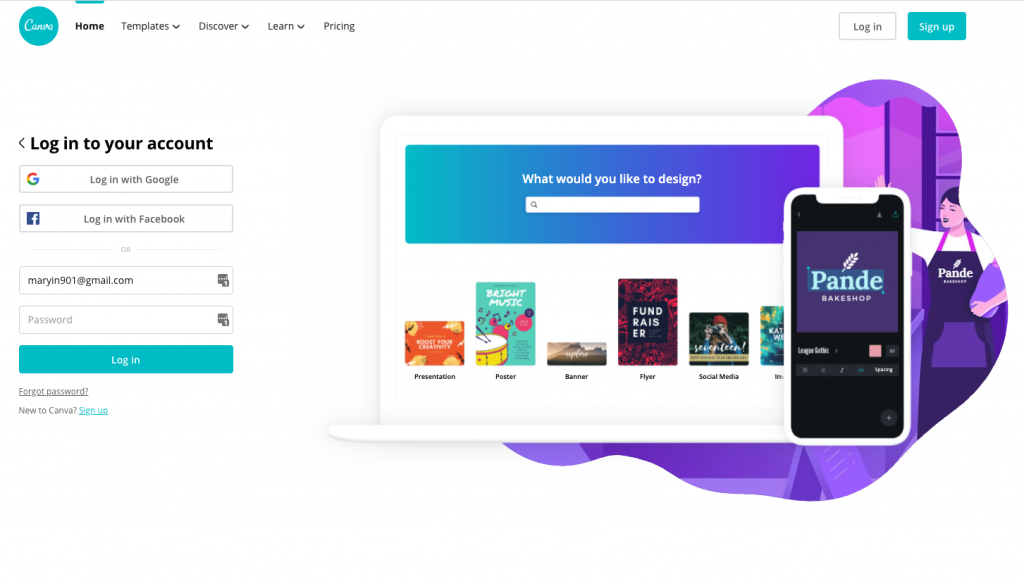 Canva – Canva is one of the best free editing programs where you can create a digital products and the paid version is even better with bonus features that help take your work to the next level.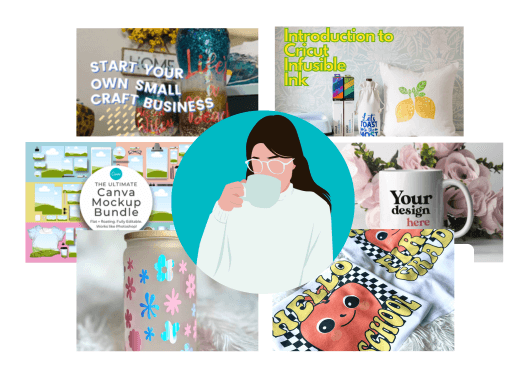 Creative Fabrica – For a low monthly amount you get access to over 7 million fonts, graphics and design resources that you can use to create digital products. All items on Creative Fabrica include the commercial license you need to sell products… and it lasts after you cancel your subscription! Save time and money by using this resource.
Get your first 10 design items free with my link.
Try Creative Fabrica for FREE!
Selling Digital Products Online
There are many different ways to sell digital products online and each have their pros and cons.
You can sell on sites like Etsy where you don't own your platform but can reach a huge amount of customers quickly. You can sell on your own website as well which takes more work to setup but you keep more of the money and have more control over your products.
You will want an e-commerce platform that will allow you to both take payments and deliver your digital products to your customers. There are many different e-commerce platforms that make this possible so let's look at the best ones for selling digital products specifically.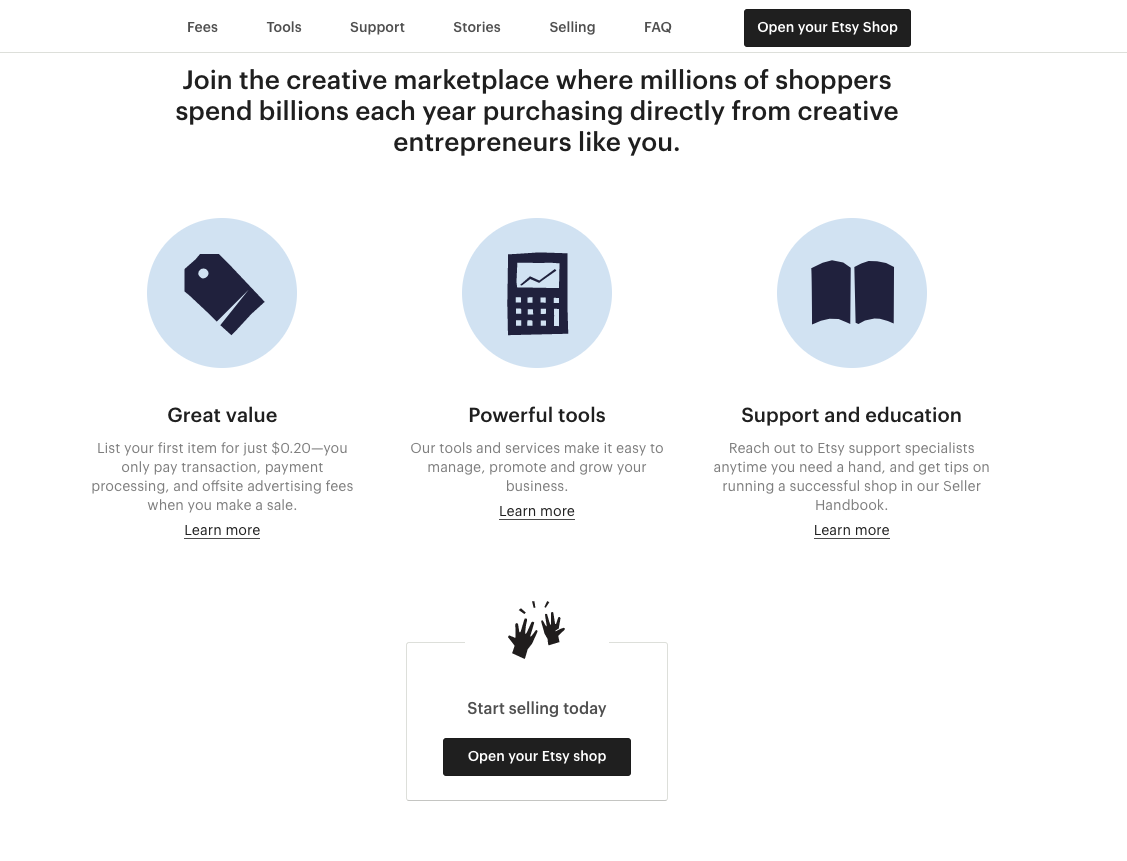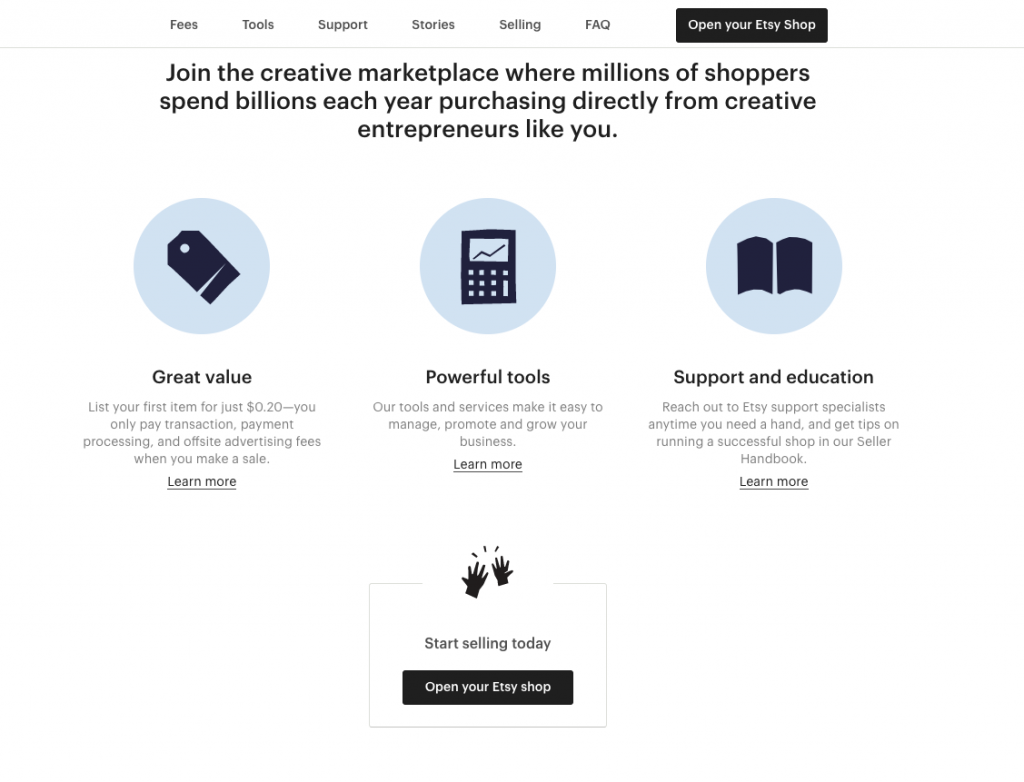 Etsy – I love selling on Etsy because you don't have to find people to buy your digital products – they are already on the platform and Etsy is bringing them to you! It's easy for beginners to start and Etsy shop and you can reach many people just by being on the platform.
You can get 40 free listings through this link.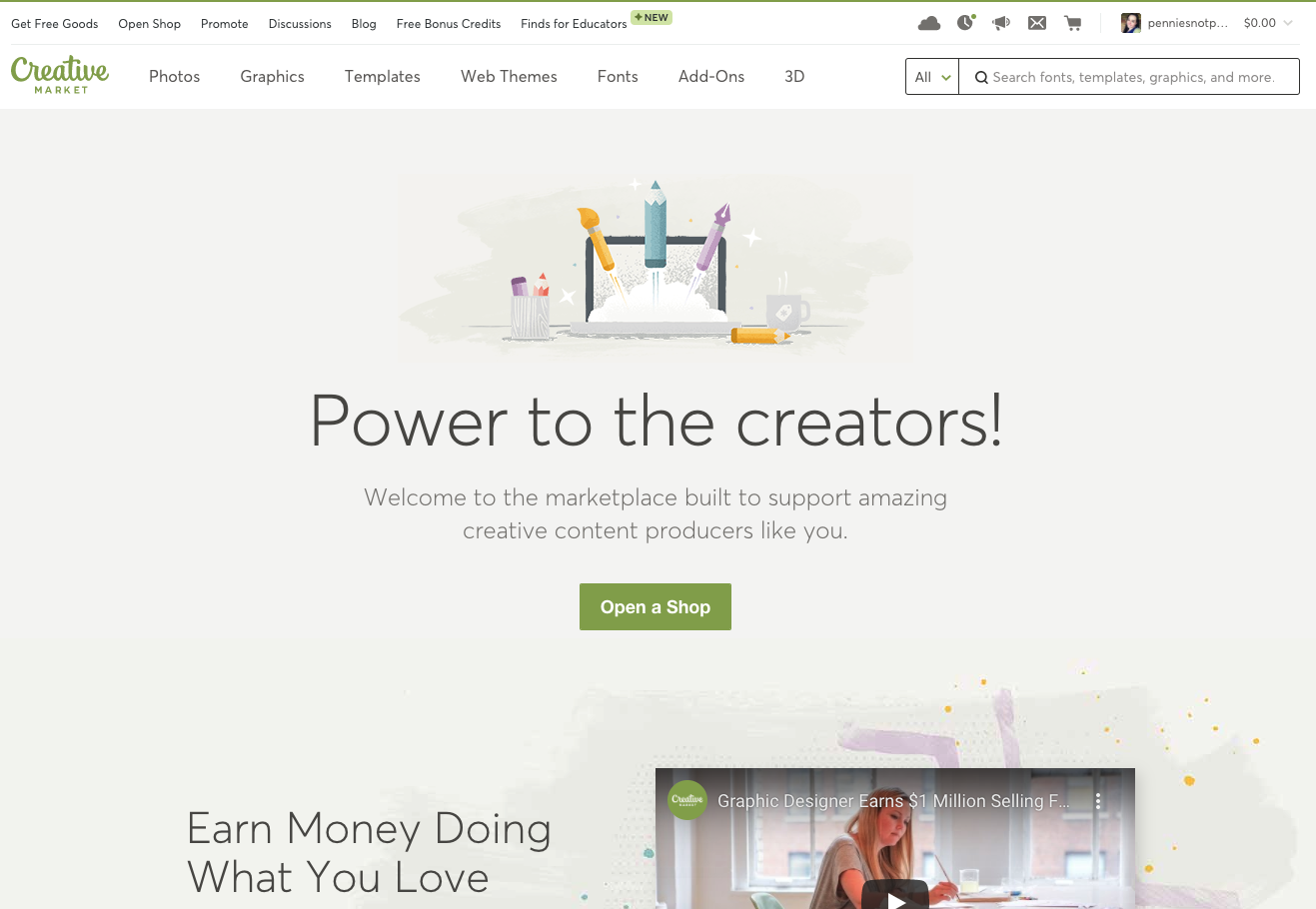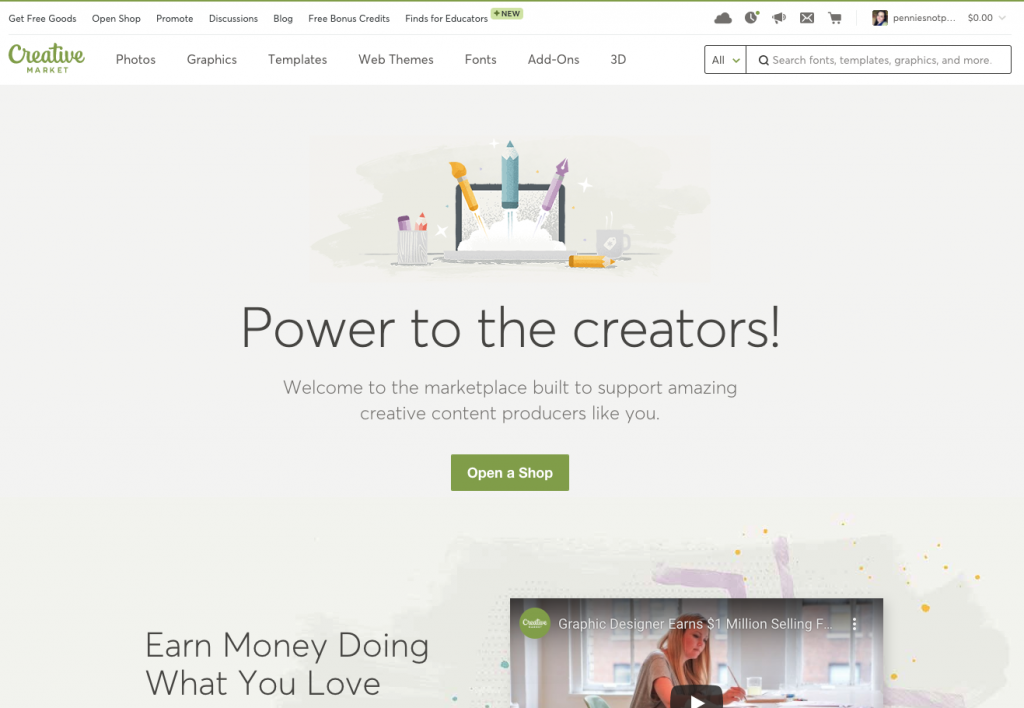 Creative Market – This is another marketplace which means there are already buyers on the site looking for digital products to buy. Creative Market is an amazing place to sell photos, graphics, icons, templates, fonts and more.
Try selling your products on Creative Market.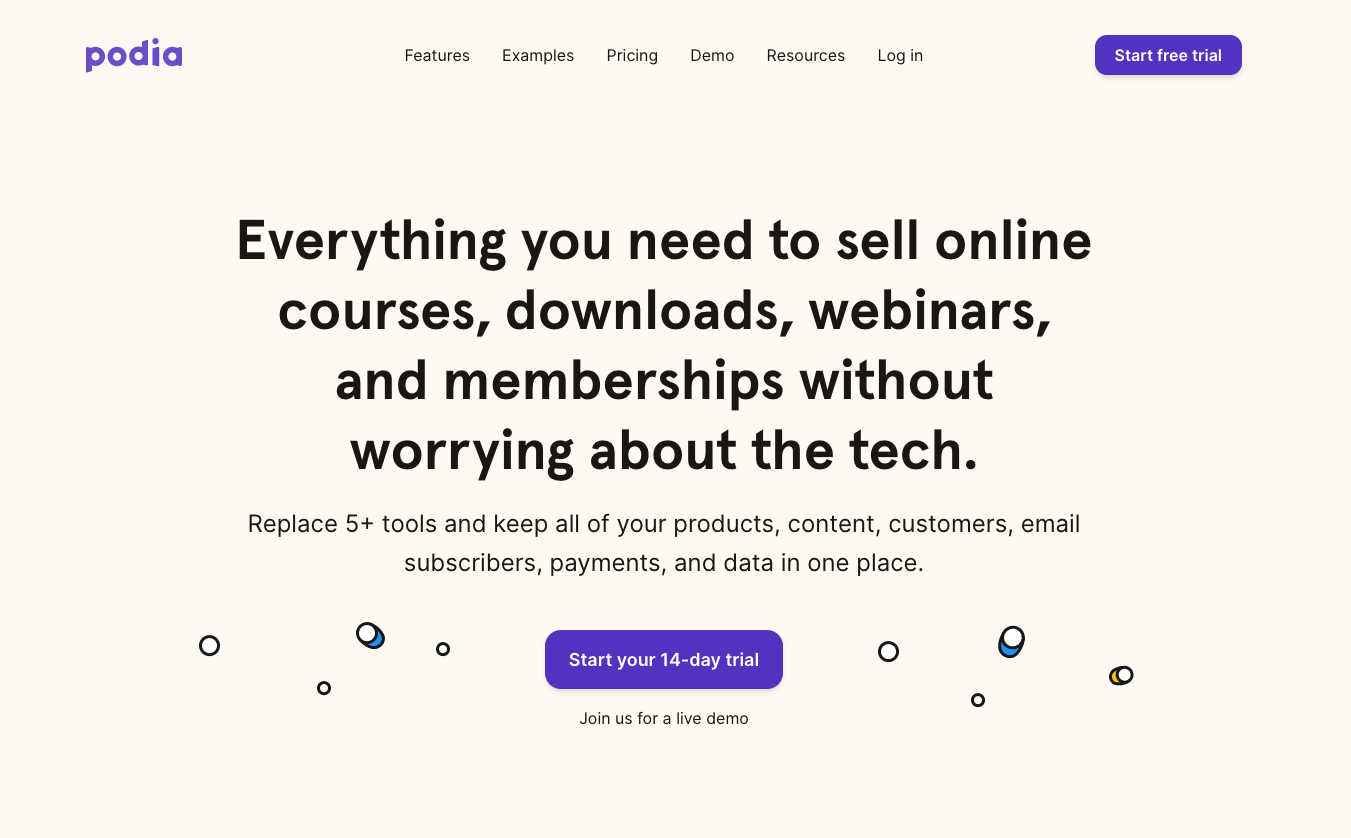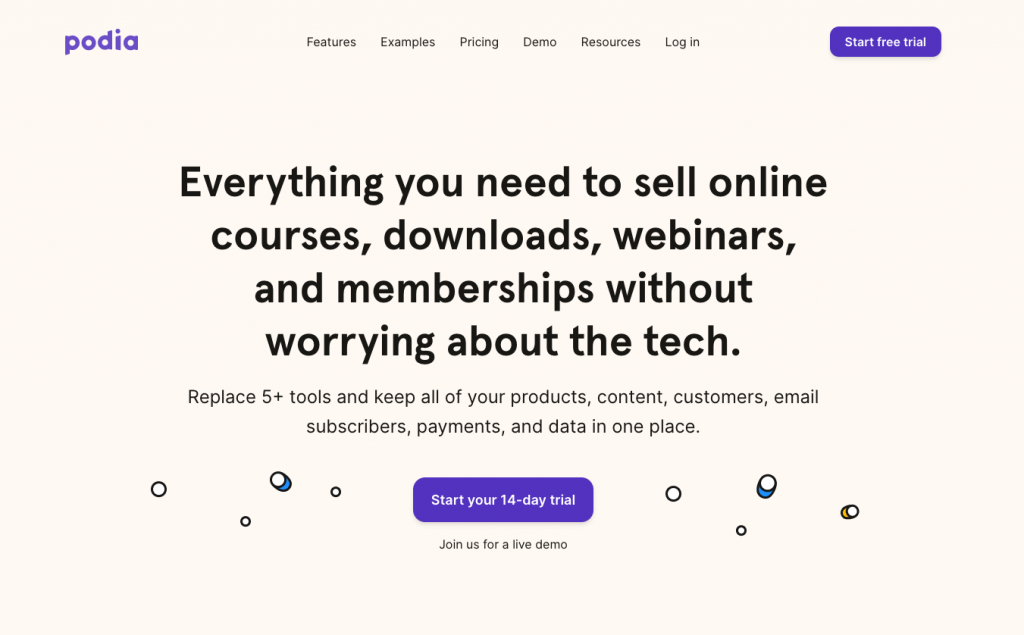 Podia – Podia is a more robust platform that will allow you to not only sell digital downloads but also offer memberships and online courses. If you have plans to grow a full online business it's the ideal platform to use to keep everything in one place and is cheaper than most other platforms.
Get a 14 day free trial of Podia here.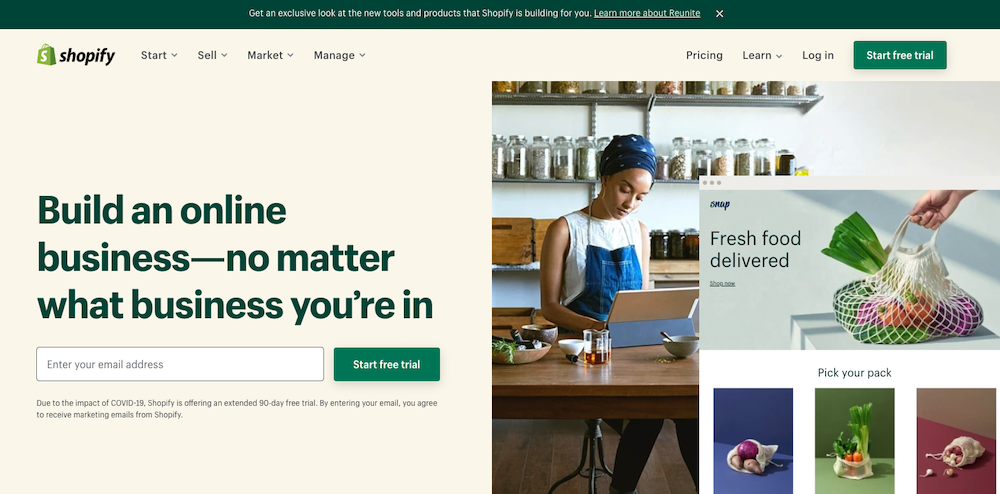 Shopify is an online platform that allows you build your own online store where you can sell physical or digital products.
Shopify offers customizable themes to make your storefront look just the way you want it. They also offer apps and tools that put it far above any Shopify competitors. From inventory management to email marketing, Shopify gives you the tools to make your store a success.
Get a free 14 day trial of Shopify here.
Marketing Digital Products Online
Once you've created your digital downloadable products and have them ready to be sold, you have to market them! People won't know your products exist without a little effort on your part. While Etsy makes this the simplest (you just need a little SEO to go!), you should still work to promote your items in order to make sales.
The following items are what I've found work best for promoting digital products to the right audience.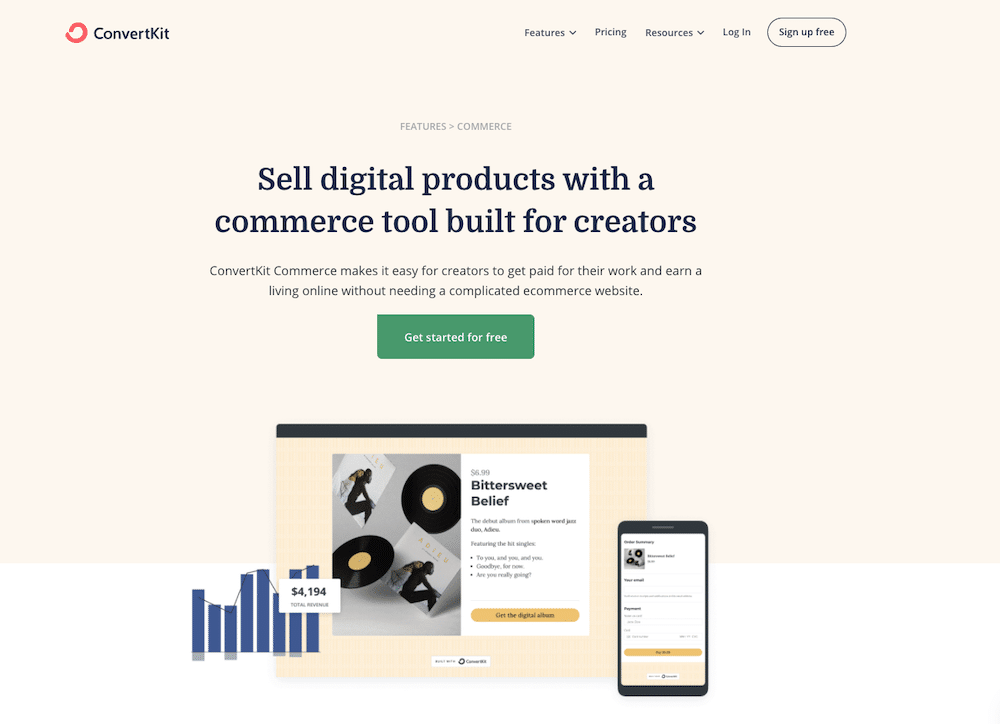 Convert Kit – Convert Kit is a leader in email marketing for creators and they've upped the game with additional resources for selling digital products within emails. Their commerce tool actually makes it very easy for creators to sell digital products and earn money without having an additional e-commerce website. It's a great option if you want to market your products but not deal with a separate website.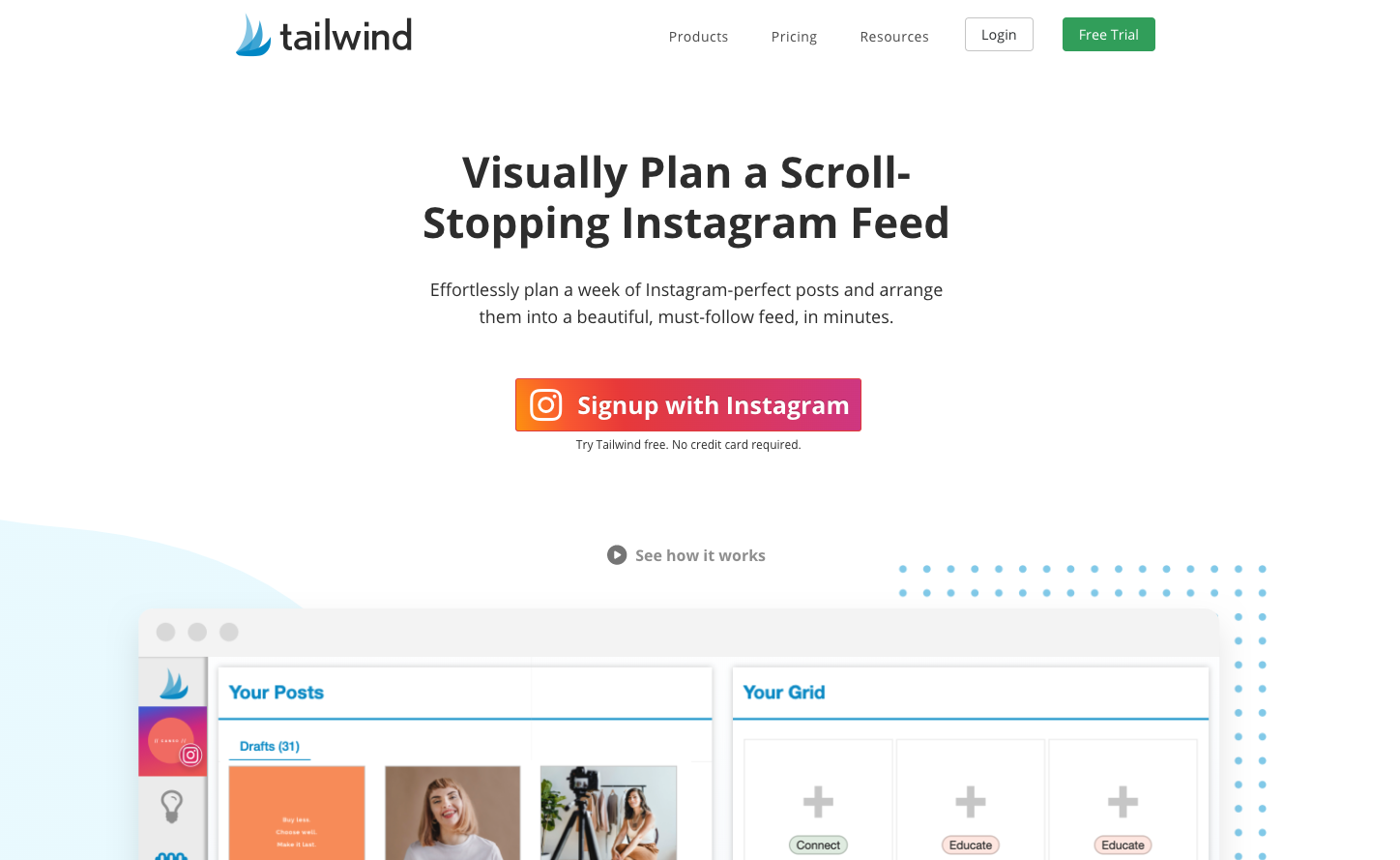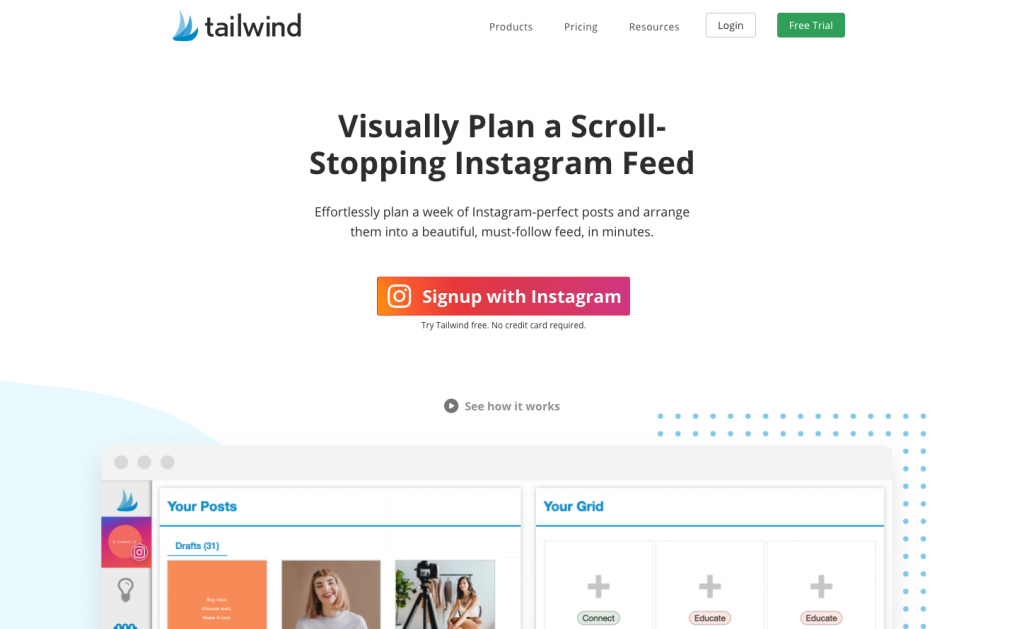 Tailwind is one of the best tools for managing and growing your Instagram and Pinterest. It's a social media scheduling tool that gets growth results in less time which is exactly what you need when you want to spend your time on making products. Tailwind lets you schedule photos and videos on Instagram, gives hashtag suggestions and more. It also automatically pins at the best time for engagement and reach for major traffic growth.