After quitting my job to build a media business on YouTube I've learned there are many pros and cons of being a YouTuber.
Being a YouTubers allows me massive amounts of freedom with my time and energy, but has many downsides too.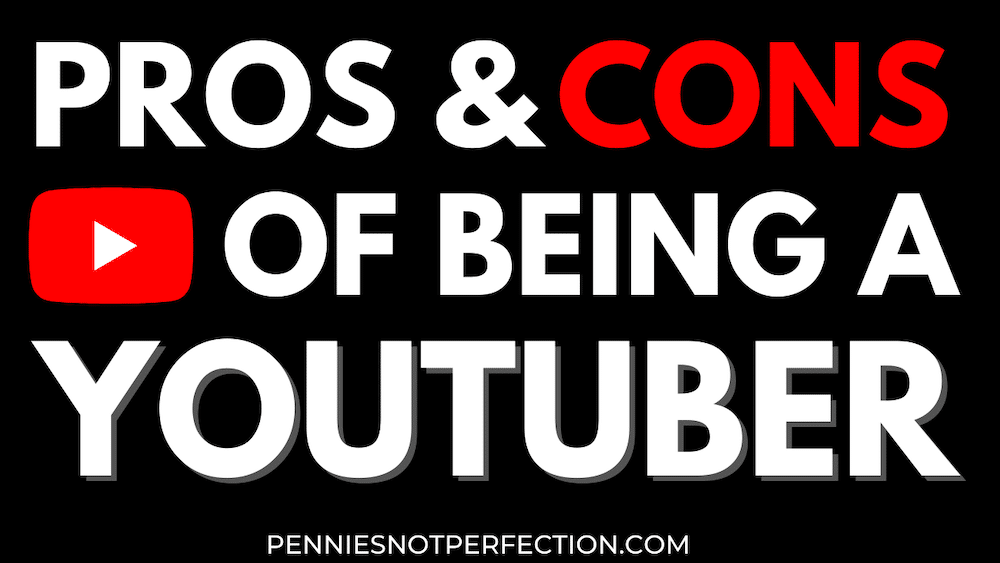 Pros and Cons Of Being A YouTuber
Becoming a YouTuber is much more common these days. YouTube is a huge platform that supports many creators with a full time living.
But what is being a YouTuber really like? What are the pros and cons of being a YouTuber?
Pros of being a full-time YouTuber:
Unlimited income potential. Unlike a regular job, there is no limit on your income with YouTube. You have the opportunity to earn as much money as you possibly can. YouTube has allowed many regular people to become millionaires because of this.
Ability to work on your passion. With YouTube you are able to follow your passion no matter what it is. There are full-time YouTubers creating content in many obscure niches. If you obsessed with a topic then you will find a community on YouTube.
No requirements to start. Starting a YouTube channel has no requirements. You can start at any age and there is no degree or other requirement to fulfill first. All you need to start on the path to becoming a YouTuber is the desire to create, learn and improve.
Remote and flexible work. One of the best things about being a YouTuber is the freedom of when and how you work. You won't have to stay on a 9 to 5 schedule. These is no need for an office. You can work from anywhere and become a digital nomad if you want.
Less pressure and deadlines. My personal favorite perk of being a YouTuber is the lack of pressure. You do need to stick to some level of consistent content production but there are no strict deadlines or bosses directing your work. You can work when you want to and publish content as you want.
Cons of being a full-time YouTuber:
Burnout. It's incredibly easy to burnout as a YouTube content creator. Creating high quality videos consistently can be draining. The need to be creative and deliver the best videos to your audience can lead to burnout.
Mental challenges. There are a lot of unique mental challenges for YouTubers. The comment sections can be harsh for mental health and many creators work alone leading to loneliness. Many creators also struggle with internal pressure to succeed and can't handle channel failures.
Content plagiarism. It can be frustrating to create viral videos that immediately get copied by other creators. Unfortunately that is how YouTube works and something YouTubers have to deal with as creators.
Is YouTube a Good Career?
There are many pros and cons of being a YouTuber, but is YouTube a good career overall?
Many people debate if YouTube even is a job. Some people don't think YouTube can be considered a career at all.
For people who know YouTube is a real career we are often split on whether YouTube is a good job.
Some people think being a YouTuber is amazing while others hate it even though it pays the bills. Often it comes down to personality.
Can you handle "haters" with a thick skin? Can you take criticism in stride and improve your videos? Do you love the challenge to constantly learn and grow? Are you comfortable working alone for long stretches of time?
It depends on the person as to whether or not being a YouTuber will be the right career fit.
For success on YouTube you'll need to have time or money, drive, vision, and creativity similar to entrepreneurs. Successful YouTubers are running a business. Just like with entrepreneurs, it is not for everyone.
YouTube Tips & Tutorials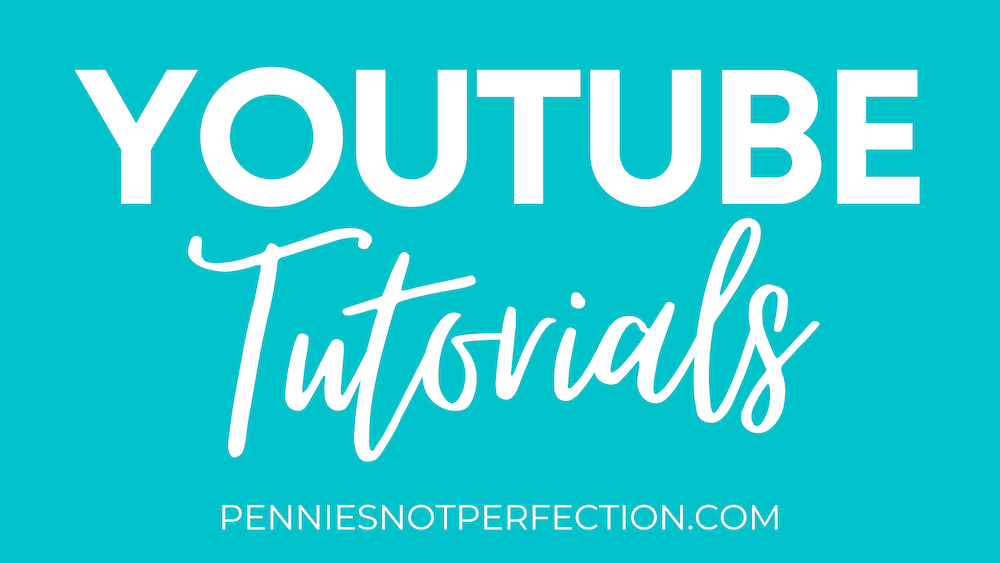 Are you considering growing a YouTube channel? Want to become a full time Youtuber? Here are a few useful YouTube tutorials on Pennies Not Perfection to help you make it happen:
YouTube Tutorials
Faceless YouTube Videos
Youtube Tips & Tricks
Check out more YouTube tutorials or request a new tutorial by reaching out on Instagram!
If you want to say thank you, you can Buy Me A Coffee.
YouTuber Resources
Here are some YouTube resources that can help you start, run, and grow your YouTube channel:

Mary is the founder of Pennies Not Perfection where she shares her journey to build wealth through online income. She quit her day job in 2021 after she paid off her debt and doubled her 9-5 salary.
Mary's favorite free financial tool is Personal Capital. She uses their free tools to track net worth and work toward to financial freedom.
Her favorite investment platform is M1 Finance, where she built a custom portfolio for free with no fees. She shares her portfolio growth and savings progress every month on YouTube.