Are you trying to become a full time YouTuber? You are probably trying to learn everything possible while also creating amazing content. You need to use your limited time wisely so you probably want to know what are the best books for YouTubers?
Many of the top YouTuber experts have written books about being a successful YouTuber. These books from YouTube gurus can help you achieve success faster thanks to the information they share.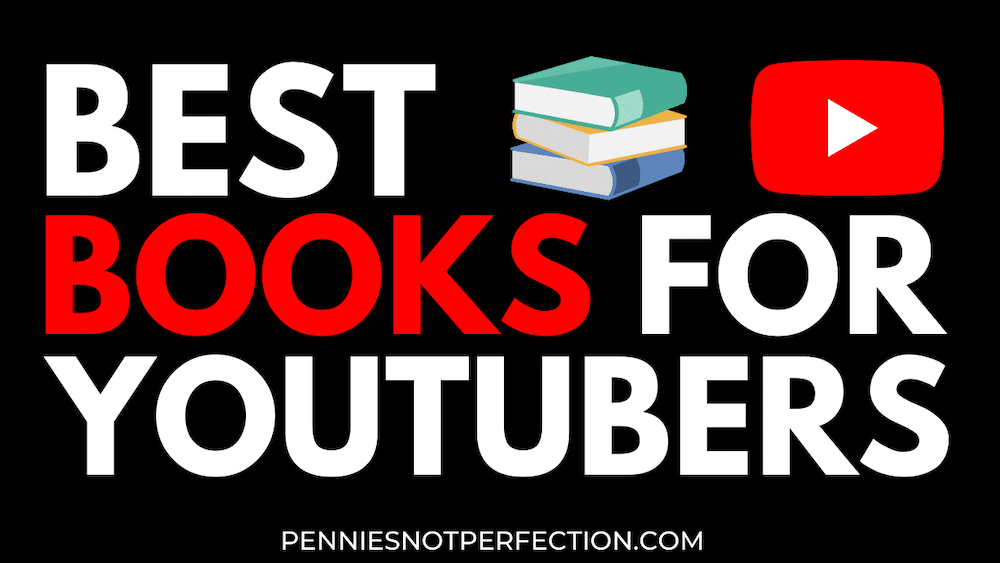 Books are one of the sources of information I used while growing my Youtube channels to a full time income. Learning from YouTube gurus like Tim Schmoyer, Sean Cannell, and Derral Eves helped me go from zero to earning $10,000 per month on YouTube.
You might not think of books as a helpful source of YouTube information. Won't they be outdated? Why would video creators want to read instead of watch?
There are many books worth reading to understand YouTube growth. These books don't focus on the technical details but instead focus on understanding your audience, growth techniques, and mistakes to avoid.
After reading many good and bad books about YouTube, I've discovered which ones are actually worth reading. The books listed below are the best books for YouTubers looking to grow and earn more money.
If you want to become a YouTube creator then these are the books you need to own!
The YouTube Formula: How Anyone Can Unlock the Algorithm to Drive Views, Build an Audience, and Grow Revenue
The YouTube Formula by Derral Eves is the top book for YouTubers looking to grow. Derral has helped grow some of the largest YouTube channels in the world. He is responsible for helping creators get billions of views. If anyone understands how to massively grow on YouTube it is Derral Eves.
This book is so important because it shares those growth secrets with everyone. All of the information in the book comes from real analytics and experiments from YouTube videos. If you aren't sure how to translate your analytics into growth this book is a must read.
YouTube Secrets: The Ultimate Guide to Growing Your Following and Making Money as a Video Influencer
YouTube Secrets was written by TWO YouTube experts, Sean Cannell and Benji Travis. Both of these creators have achieved individual success on YouTube and grown Think Media to a huge business helping YouTube creators. They have shared their strategies in the book YouTube Secrets.
This book is great for creators of any size who want to start and grow a channel. It's focus on helping you not only grow but also monetize. Since it can be difficult to make money on YouTube this book is an excellent guide for navigating that path.
Tube Ritual: Jumpstart Your Journey to 5,000 YouTube Subscribers
Tube Ritual is a book from YouTube expert Brian G Johnson. He grew his own channel to a large size and income and helps others do the same. He has an online group of tens of thousands of YouTubers where he shares tips and strategies. His book condenses all these teachings to help content creators grow their audience from scratch.
Brian's book Tube Ritual is a bit. different from the others on this list because it focuses on new creators entirely. The book is all about getting your first 5,000 subscribers. If you are totally new to YouTube then this is the book for you. It covers all the important topics new Youtubers should know about from SEO to keyword research to content planning.
Crushing YouTube: How to Start a YouTube Channel, Launch Your YouTube Business and Make Money
Crushing YouTube is a book written by Joseph Hague, a financial content creator. Joseph is actually someone I've met in person at YouTube conferences and consider a friend. He has always been very open about sharing his experience growing his YouTube business. I've watched him grow a huge business surrounding YouTube and highly recommend his book sharing the details.
Joseph's book is a fantastic option if you are growing a niche specific YouTube channel. Personal finance is not the most popular topic but his experience growing a huge channel helps others learn how to do the same in their niche. His Crushing YouTube book gives advice on how to grow as well as how to actually make money with YouTube.
More YouTube Tips & Tutorials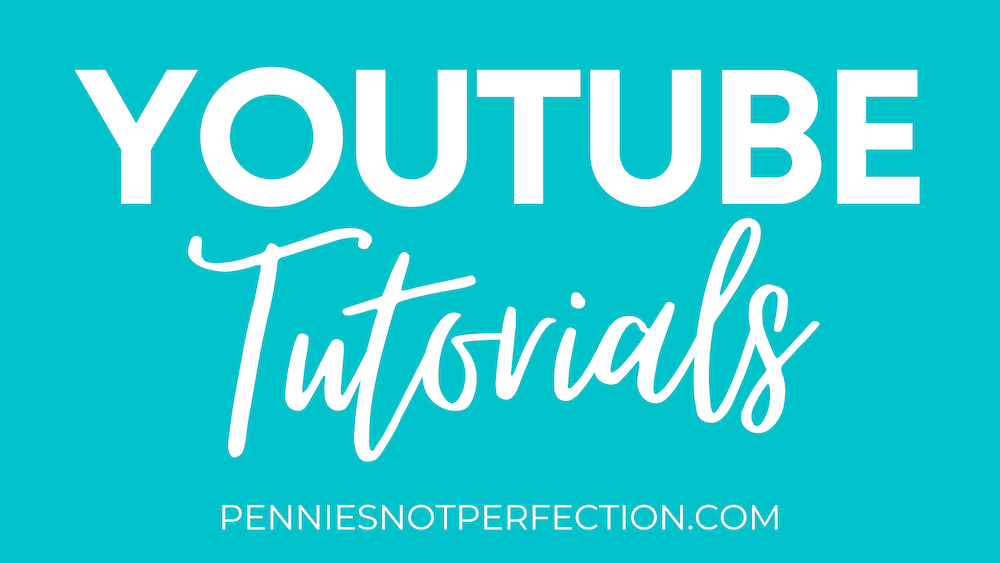 Here are a few useful YouTube tutorials on Pennies Not Perfection:
YouTube Tutorials
Faceless YouTube Videos
Youtube Tips & Tricks
Check out more YouTube tutorials or request a new tutorial by reaching out on Instagram!
If you want to say thank you, you can Buy Me A Coffee.
YouTuber Resources
Here are some YouTube resources that can help you start, run, and grow your YouTube channel: