Curious how much YouTube pays in various niches on YouTube? In this video I'm sharing how much YouTube paid me for 2 million views in the DIY niche.
I'm not YouTube Rich yet but YouTube is a fantastic side hustle for anyone that enjoys creating content. Let's look at how much you could make for millions of views.
How Much YouTube Paid Me For 2 Million Views
I've had a lot of my YouTube subscribers ask questions about how YouTube ads work. Hopefully this sheds a little bit of light on how YouTubers generate income with ads on their videos.
The video in question is on my other DIY related channel about how to make paper flowers. The DIY niche pays less per 1,000 views than niches like finance, insurance, or marketing.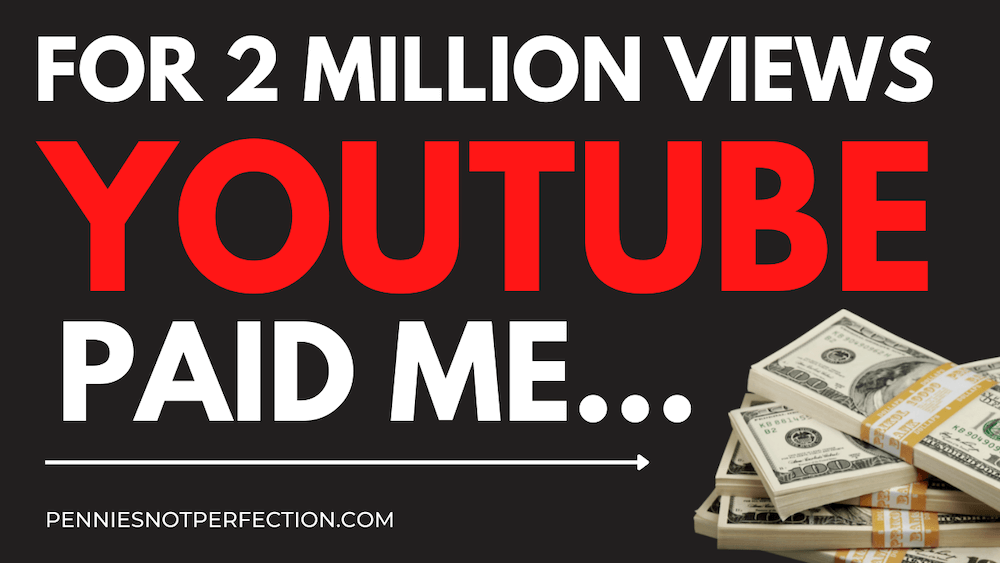 How Much YouTube Pays For 1 Million Views
This video was inspired by Shelby Church's video about 1 million views which you can watch here.
I made this video because I found Shelby's and others like it insanely inspirational. They motivated me to realize earning money on Youtube was possible.
Hopefully this can motivate you as well.
Knowing how much YouTube paid me can motivate you to get paid as well.
If you're a small YouTuber, I hope you realize it's possible to get millions of views on videos and it's possible to earn money on this platform. If you're just curious how much a youtube channel can make or how much a million views pays, that's in there too.
I also wanted to clear up some things about ad rates and some of the factors that go into different ad rates for channels.
YouTube pays creators a split of the ad revenue on each video.
Ad revenue is determined by factors like:
You can learn about YouTube's monetization policy and adjust your videos to earn the most possible via ads.
Clearly there are a lot of factors you can't control and depend entirely on your audience. YouTube makes sure ads are served up that benefit both the viewer. As a creator the main things that you can control is making good content and making sure you turn on a couple ads per video.
There are many, many factors and I didn't even cover some in the video like number of ads you include in your video!
How to Make Money On YouTube
I'm not a famous YouTuber, but creating videos on YouTube is my job.
I earn a decent middle class income every year now thanks to my YouTube channels. What began as a side hustle to pay off debt truly turned into a career for me. Thanks to YouTube I'm debt free and was able to quit my 9 to 5 job.
I've shared a lot of content about earning money on YouTube. Here are some of the best posts about earning on YouTube:
My channels earn money from a variety of sources. How much YouTube paid me via ads is just one income source. All these income streams are driven by videos I made weeks, months, or even years ago.
The income sources for my channel include:
If you're curious, here is an average income month for my YouTube focused business.
I've shared other online income reports on the blog as well so you can always find those and watch how the income grew over time.
The Truth About Making Money On YouTube
Making money on YouTube is not a fast process.
Even after consistently making videos for two years I was only making $400ish a month on ads.
That isn't to discourage anyone trying to make money on YouTube, but be aware that it isn't fast and it does involve a lot of work!
It took me another year to multiple that $400 on ads to $4,000 in all revenue streams. Then it took another few months to double that again.
The time and effort put into YouTube is often cumulative. Your videos and skills get better and you learn how to better monetize your videos.
Learning about how to grow on YouTube and improve your monetization is critical to making an actual living!
YouTube Tips & Tutorials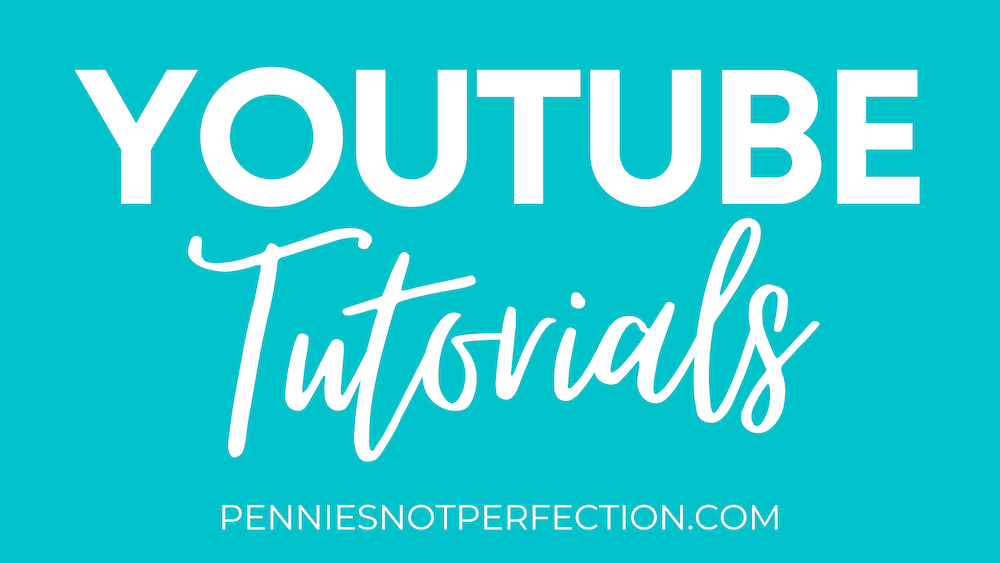 Here are a few useful YouTube tutorials on Pennies Not Perfection:
YouTube Tutorials
Faceless YouTube Videos
Check out more YouTube tutorials or request a new tutorial by reaching out on Instagram!
If you want to say thank you, you can Buy Me A Coffee.
YouTube Resources
Here are a few useful YouTube resources that can help you start, run, and grow your channel:

Mary is the founder of Pennies Not Perfection where she shares her journey to build wealth through online income. She quit her day job in 2021 after she paid off her debt and doubled her 9-5 salary.
Mary's favorite free financial tool is Personal Capital. She uses their free tools to track net worth and work toward to financial freedom.
Her favorite investment platform is M1 Finance, where she built a custom portfolio for free with no fees. She shares her portfolio growth and savings progress every month on YouTube.