One of the first milestones of growing your YouTube channel is receiving free products from companies. This can even be done when you are a brand new YouTuber with ZERO subscribers. Not sure how? Keep reading to learn how to get free products to review on YouTube.
No time to learn and want someone to walk you through the process? Check out this helpful course.
Now we will go in depth on getting free products for review.
Whether you already have a large audience or are just getting started, you'll learn how to:
get free products from brands to review on YouTube
how to reach out to brands you want to work with
where to find free product review deals
Let's look at how to start and grow your product reviews.
How Do YouTubers Get Free Stuff?
So, how do YouTubers actually get free stuff to use on their channels?
Does it come from the brands? From PR companies? From connections made at conferences? Or from outreach by the YouTuber?
It can come from all of these and other sources!
Typically brands will send free products to YouTubers hoping to get included in videos. Sometimes a PR company will handle the communication and send the product to the YouTube creator.
Brand new YouTubers will usually receive free products based on their own outreach. This can happen in person at conferences or via email by reaching out to brands they want to work with.
Sometimes this will also include compensation for the YouTuber, but often it is only free products for smaller creators.
This guide to getting products for review will not cover the aspects of paid brand deals but instead focus just on how to get free products.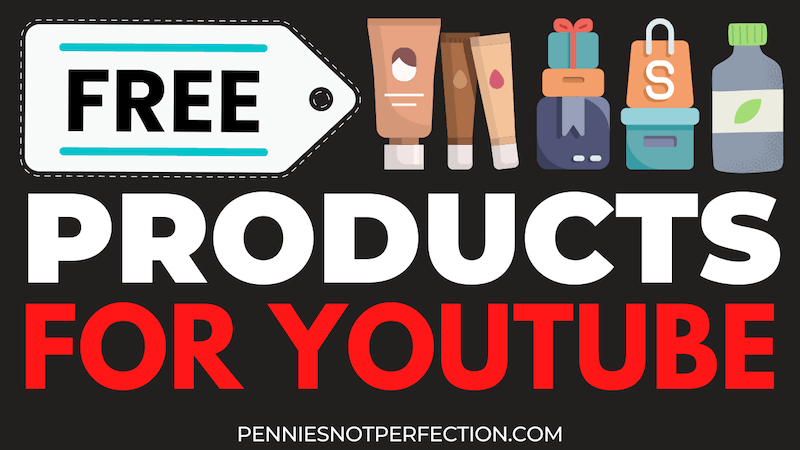 How To Get Free Products To Review On YouTube
Reaching out to brands is the easiest way to get free products to review. But how do you reach out to brands you want to work with?
When you are a new content creator this may seem intimidating, but the process is actually quite easy.
Getting Free Products
Here's how to get free stuff to review on your channel:
Make a list of companies that work with YouTubers
Find the company contact information online
Write an outreach message to the company
Send a follow-up email
Receive free products and create reviews
This is the process of getting free products. While it's simple work it can be very time consuming in the beginning and you will receive some rejections.
You will need to reach out to many different companies in order to get free products to use in your videos. Remember that it might not be the right time or fit for brands but any contact you make is getting your channel on their radar.
Sharing Review Videos
Here's what to do after you've received free products and created the video:
Inform the company when the video is done

Promote the video to gain as many views as possible
Generally you will want to reach out to the company and get their approval before sharing your video. Sometimes this is required by companies so you'll need to make sure to follow any guidelines you were given.
Once the video is approved you should publish it and gain as many views as possible. Take some time to make sure the video does well on your channel.
This will look positive for any future brands you want to work with so take time to make it happen!
What If You Can't Get Free Products?
Maybe you've reached out to companies and only received rejection emails. Maybe you can't get the products you want.
Unfortunately, sometimes this happens. What do you do if you can't get free products to review?
In this case, you might need to start with what you have.
This means you'll use the items you already own to create reviews.
Take an item you already own and use it in a video. Create a great review or include it in a video by using it with other items. Publish the video and promote it to start gaining views.
While you promote the review video you can also tag the company that produces that product. Tagging the company on social media creates a link that didn't previously exist and gets you on their radar. Sometimes this is the first step to building a relationship that provides you with free products in the future.
Shouldn't You Be Getting Paid?
Many YouTubers have to find the balance between getting paid for their work versus receiving free products.
Obviously you want to be paid for your work!
However, sometimes being gifted products is the first step to getting paid. It is possible to thne turn those free offers into a paid partnerships that support you financially.
Not sure how to do this? My friend Justin the Creator Wizard has a course called Gifted To Paid that teaches you how to move from free products to paid brand deals. Check it out here.
Building Relationships
When you don't have a large audience receiving a free product is the first step to building a relationship with a brand.
This is something that can grow on both sides as your audience grows and develops. This often leads to future paid campaigns when you have a larger reach.
Affiliate Marketing
Another option to get paid when you are a smaller channel is to work for the company as an affiliate. This means you will get paid a commission every time you refer a sale by promoting the product.
This is the easiest way to get paid when you are a new creator that can't get big sponsorship deals based on audience size.
Not sure how to go about doing affiliate marketing? Check out these in depth guides:
More YouTube Tips & Tutorials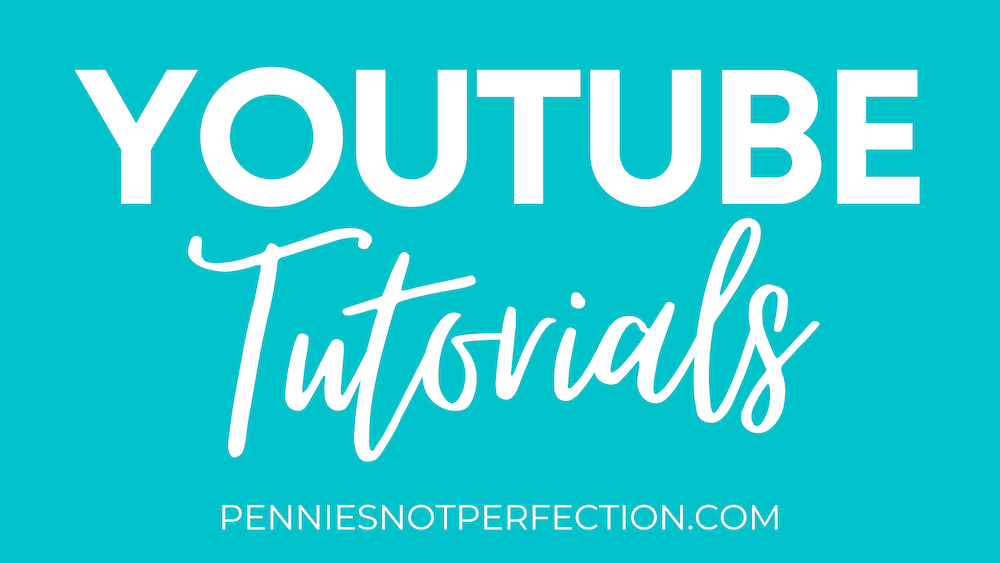 I've been a full time YouTuber since 2021 and love to share everything I've learned! Here are a few useful YouTube tutorials on Pennies Not Perfection:
YouTube Tutorials
Faceless YouTube Videos
Youtube Questions
Check out more YouTube tutorials or request a new tutorial by reaching out on Instagram!
If you want to say thank you, you can Buy Me A Coffee.
YouTube Resources
Here are some YouTube resources that can help you start, run, and grow your YouTube channel: