YouTube automation is a buzzword with murky meaning since there is not a clear single definition. What is YouTube automation?
Unfortunately YouTube automation is not well-defined. You've probably come across a few definitions and conflicting information.
Is it an amazing YouTube business strategy? Set of tools to save time? A complete scam you should avoid?
Let's look at some of the meanings attached to this term.
What Is YouTube Automation?
YouTube automation refers to different things depending on who is using the term.
The top three definitions of YouTube automation include:
an outsourced content creation strategy
tools for workflow automation
(unfortunately) ideas to game YouTube's algorithm
The multiple ways this term is used by different sources has led to some confusion on what YouTube automation actually means.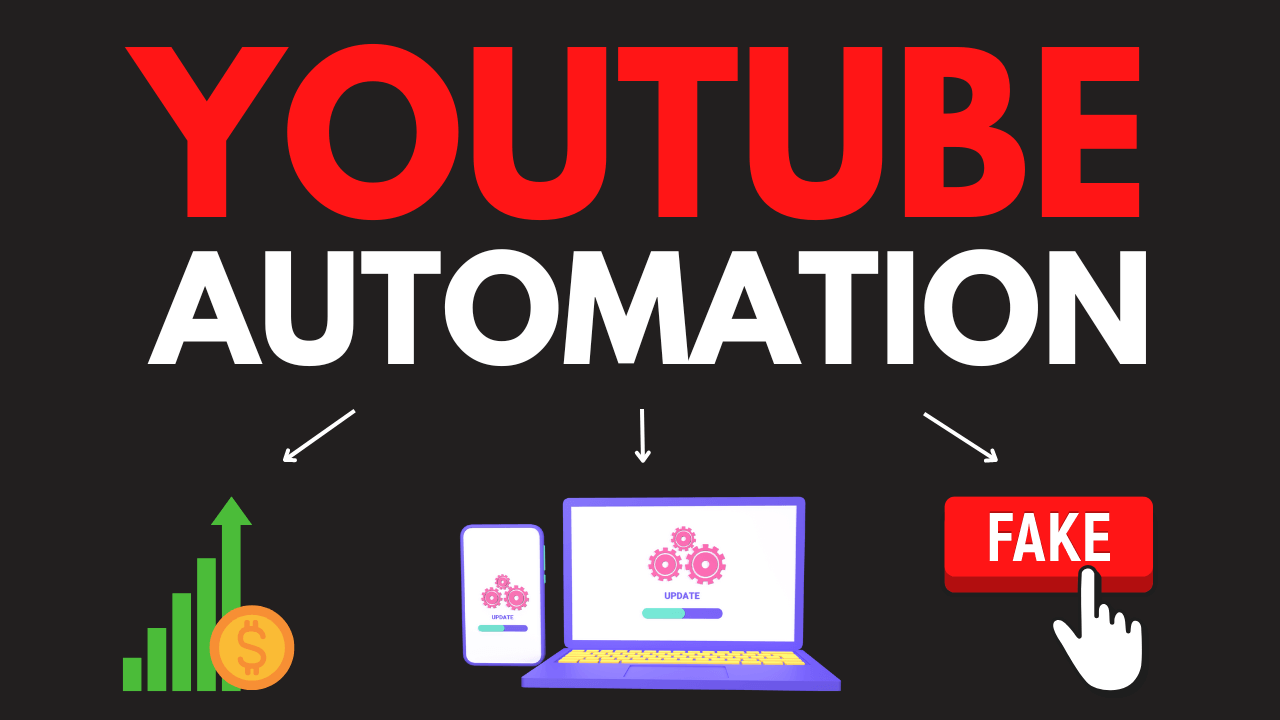 Let's look at all of these different meanings more in depth so you can understand how they are being used when you come across them in the future.
YouTube Automation Method For Content Creation
Most often YouTube automation refers to creating a YouTube channel that's completely outsourced.
You pay creative people to script, edit, and publish YouTube videos on a channel that you own. Then you sit back and collect the income from that channel as the videos earn money every month.
Many YouTube creators hire freelancers to help produce content. In fact, its highly recommended since doing everything yourself leads to creator burnout.
There is nothing unusual about hiring skilled professionals to help produce content on YouTube.
YouTube automation takes that process a step further. You hire freelancers to create every part of your video and contribute nothing to the video creation.
You are not on screen or even involved in the video at all. The team (or individual) you hire does it all for you with your direction.
The goal of YouTube automation is to creative a monthly passive income stream from YouTube after you've invested in the content creation.
YouTube Automation Method: How It Works
Here are the steps to creating a cash cow style channel with YouTube Automation:
Choose a niche for your videos.
Pick one of the higher paying or higher view niches.
Find freelancers onsites like Fiverr or Online Jobs PH for the following steps
Hire someone to create video ideas or do keyword research
Pick someone to write a script for your video
Hire someone to record the voiceover or on camera speaking
Choose an editor to put together free or paid video clips and effects
Hire a freelancers to upload and optimize your video
Bonus: hire someone to promote your videos off YouTube too
That the process for creating a YouTube automation channel. You can hire as many freelancers as needed to hit all of these elements of a YouTube video and then publish them on your channel to grow an audience.
When someone is talking about YouTube automation as a way to create outsourced videos to earn money this is what they are talking about.
BEWARE: Fake YouTube Automation Gurus
I want to add a warning to this definition of Youtube automation.
While YouTube automation is a legitimate method of video creation, the dream of getting rich through YouTube automation is not. Sadly, that dream is what gurus and fakes are selling online.
There are quite a few people trying to scam people out of money to learn how to do YouTube automation.
These course sellers are trying to sell the dream that "anyone can get rich" by flashing photos of their lambos and houses they bought from automated YouTube channels. And for just $250 or $500 or $5,000 you can learn the secrets to do it too.
Sure some of these people might have made some money doing the YouTube automation method. But others? They haven't and are just trying to make money by selling you a dream.
Does this make YouTube automation a total scam? Not exactly, but you should be wary of anyone selling this method as a get rich scheme.
YouTube Automation Tools
The second way that YouTube automation is commonly used refers to tools that improve your workflows as a creator.
These YouTube tools often automate tedious asks that you previously did by hand one at a time.
YouTube automation tools can help with tasks like:
creating and testing thumbnails
researching keywords and topic ideas
scheduling videos
editing descriptions in bulk
eliminating repetitive tasks
Most of the YouTube automation tools are cloud-based and are apps or browser extensions that display while you are on YouTube.
These tools can be highly valuable to creators who create large volumes of content or have huge audiences. They speed up tasks and eliminate others so you can focus on creating good content.
The two most popular YouTube automation tools are VidIQ and TubeBuddy.
Both of these tools are widely used among YouTube creators to help with the massive work involved in running a YouTube channel.
VidIQ helps with analytics, SEO, and finding trending or popular topics.
TubeBuddy helps with similar items along with competitor analysis and channel management tasks.
These tools help automate many tasks for YouTubers and I personally use them both to run my channels. I've been using TubeBuddy since before I quit my job to create videos full time.
When these companies and users of these tools talk about YouTube automation they are referring to these tools that help you speed up your workflow.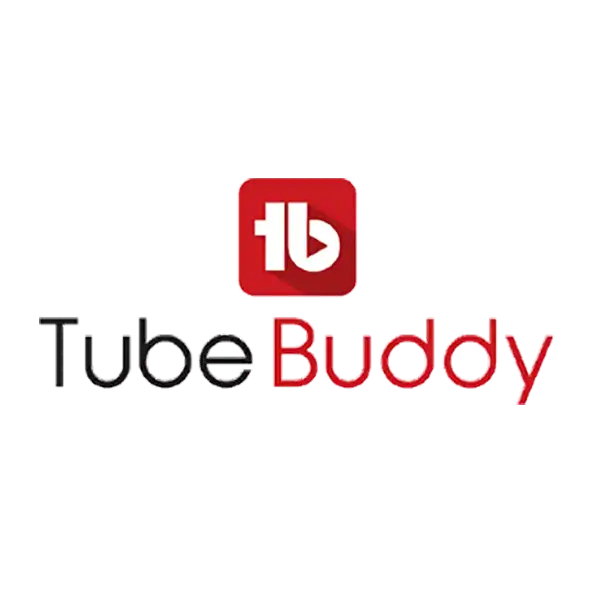 I earn a commission if you make a purchase, at no additional cost to you.

The Dark Side: YouTube Engagement Automation
YouTube automation can be legitimate, both as a method of creating a business around YouTube and as the tools you use to run a YouTube channel.
However, there is one meaning of this term that turns dark and puts your whole channel at risk.
Fake YouTube Engagement
One meaning of YouTube automation is where it is used to fake engagement and views on YouTube.
This is where someone uses bots or fake audiences of real people to create a false view of a video's popularity. They increase the numbers of views or likes on a video to fake an engaged audience.
This is a huge no no that can eventually backfire on you.
Some people use YouTube automation to create fake audience engagement by buying likes, shares, or even subscribers.
They do this to try and get the YouTube algorithm to pick up the video. Videos are recommended in the algorithm when they have more engagement so this method is used to try and trick YouTube into promoting the video to a wider audeince.
Lots of services offer to give your videos views and likes or even shares to help you artificially create audience engagement.
This method is against YouTube policy and if you are caught will get your whole channel terminated.
It might be tempting to use these automated methods but they can truly backfire against you.
If you want to build a true audience and make money on YouTube then you need to avoid these gimmicks and do it the right way.
Steer clear of YouTube automation that can lead your channel into it's own destruction. Cheating doesn't win in the long run.
The Multiple YouTube Automation Meanings
Clearly there are several different meanings attached to the phrase "YouTube automation."
Some are more legitimate than others and unfortunately you have to decode what someone means when they use the term.
Both the outsourcing of video creation and workflow automation tools are meanings that you can trust because they are actual methods used by YouTubers.
However, any time someone is using the phrase YouTube automation to talk about falsely raising video engagement you should run. You want to stick with methods that work with YouTube's policies to avoid being banned on the platform.
Do you plan to use YouTube automation in your business to free up time or speed up your video workflows?
More YouTube Tips & Tutorials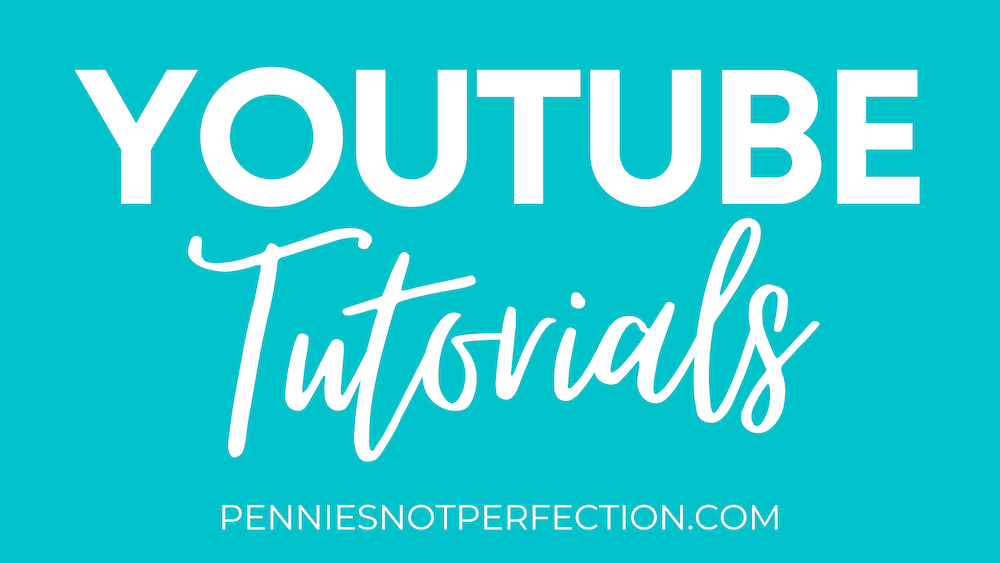 Here are a few useful YouTube tutorials on Pennies Not Perfection:
YouTube Tutorials
YouTube Automation
Youtube Tips & Tricks
Check out more YouTube tutorials or request a new tutorial by reaching out on Instagram!
If you want to say thank you, you can Buy Me A Coffee.
YouTube Resources
Here are some YouTube resources that can help you start, run, and grow your YouTube channel:

Mary is the founder of Pennies Not Perfection where she shares her journey to build wealth through online income. She quit her day job in 2021 after she paid off her debt and doubled her 9-5 salary.
Mary's favorite free financial tool is Personal Capital. She uses their free tools to track net worth and work toward to financial freedom.
Her favorite investment platform is M1 Finance, where she built a custom portfolio for free with no fees. She shares her portfolio growth and savings progress every month on YouTube.