Outsourcing parts of your YouTube production process allow you to earn money faster, avoid creator burnout, and focus on creating good content. If you're currently making videos then you might be wondering, should you hire a YouTube video editor?
After earning six figures on YouTube I decided to outsource by hiring multiple video editors to help with my YouTube channels. It's one of the best decisions I've made.
If you are trying to make money on YouTube then hiring a video editor is one of your first business decisions.
Editing videos for YouTube takes a lot of time and mental effort and it's often the first task YouTubers outsource.
However, good editors are not cheap. Is it worth the money to hire a YouTube video editor?
Let's look at some of the reasons you might need to hire an editor ASAP or why you should wait.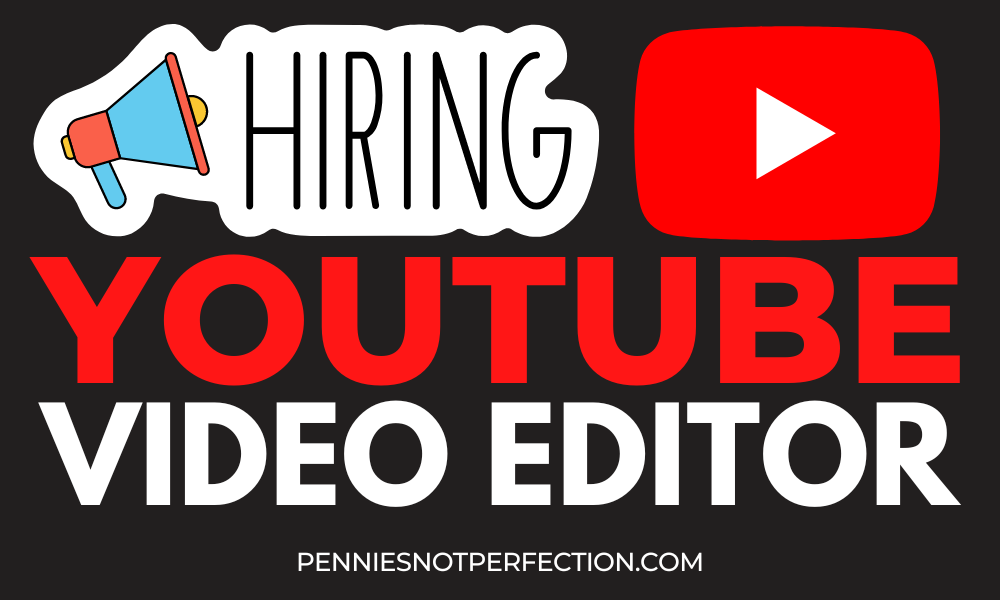 Your Editing Needs
The first thing you need to do when making this decision is evaluate your own editing skills and needs.
Not every type of video on Youtube is edited the same way. Some need lots of editing and others have very minimal needs. What type of videos are you making?
Editing needs vary based on video type but could include:
cutting
adding music
layering sound effects
animations
special effects
intros
outros
editing for retention
lighting
color grading
titles and subtitles
Depending on your video style you may need a lot of editing for each video.
If your YouTube videos are simple and you have decent editing skills already? Then you can handle your video editing on your own.
However, you also want to evaluate your editing skills. Are you good at it? Does it take you a lot of time? Do you enjoy it?
Professional video editors take years to learn and master their skills. Often they can provide more complex effects, crisper editing, and do it in half the time.
The time it takes to edit videos leads many Youtube creators to outsource. Even if you have editing skills a professional editor will save you time during the video creation process.
When you compare your editing needs and skills to what a professional can provide you may want to hire a professional immediately.
The Cost Of Video Editing
When trying to decide if you should hire an editor for Youtube you need to consider the cost of video editing.
If you are hiring a video editor for YouTube then you need to make sure the investment pays off.
There are a few ways to consider the cost you'll pay for video editing.
First, consider the cost of spending your own time editing videos. What is your time worth? Could you be using that time more productively?
Next, look at how much an editor actually costs per video.
Video editing costs widely vary.
The numbers of what you pay will look different if you:
hire an editing company vs a freelancer
buy a package plan vs pay per video
ask for complex edits and revisions vs simple edits
need editing completed fast vs having no deadlines
All of these factors will influence how much you pay for video editing.
For most professional edited YouTube videos you will pay from $150 to $200 per edited video.
If you outsource to freelancers in certain countries you can pay less around $30 – $50 per edited video.
For lower cost editors, I've found sites like Fiverr or OnlineJobs.ph to be the best source of candidates.
Online Jobs PH
Hire the best virtual assistants and employees from the Philippines to help grow your online business.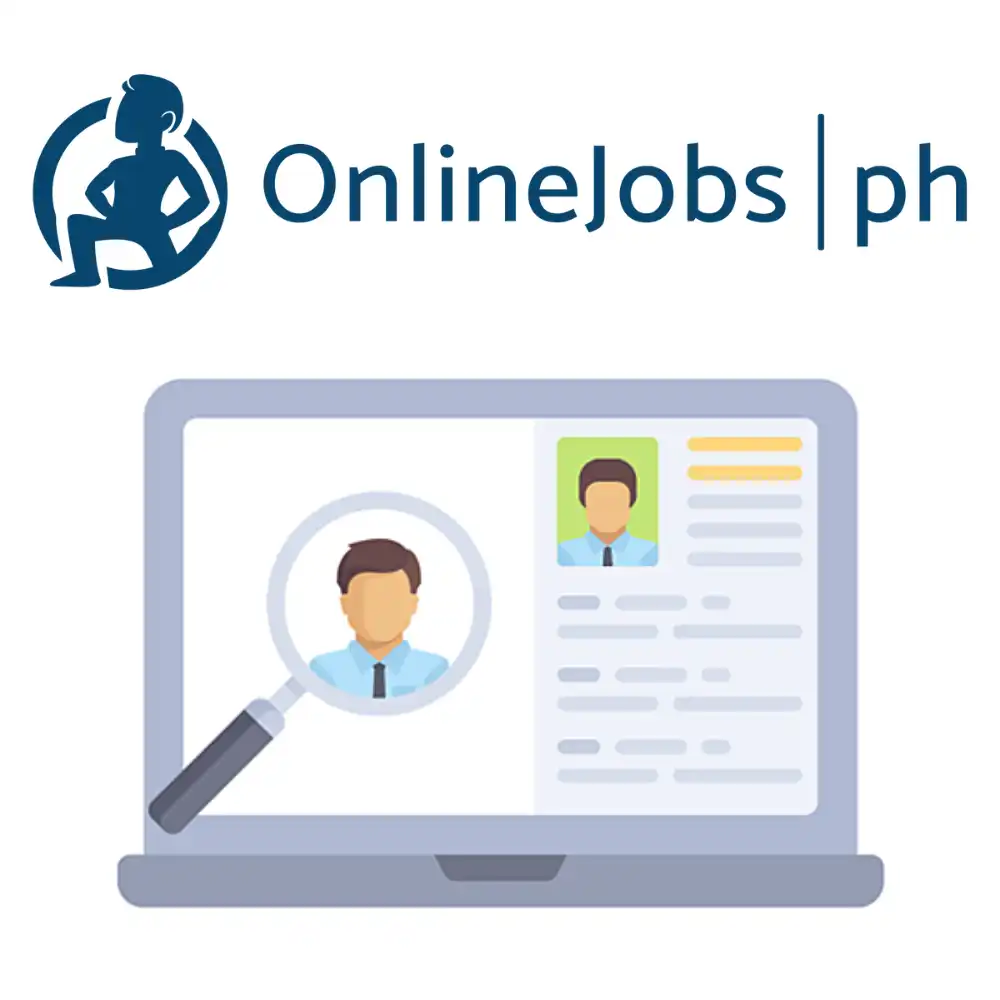 I earn a commission if you make a purchase, at no additional cost to you.

You'll have to discuss the details with your editor to get an actual range for your style and length of videos.
Will paying this amount per video edit save you money?
You will want to consider the time you save and the money you will make on the video. Your videos should be making money to cover the cost of editing and make a profit.
Finally, consider the "extra" or hidden editing costs.
If you outsource video editing then you will not be paying for these extra editing expenses. These are things like editing software, graphic design software, subscriptions, and more.
Output & Burnout As A Creator
One huge consideration for YouTube creators is to consider your content output.
Are you creating a lot of videos? Does a lot of effort go into actual idea creation and filming? Do you need to have videos go live every few days?
If so, you are probably overwhelmed already just by that, not to mention adding in time-intensive video editing.
Creating content for Youtube can be a churn cycle that burns out creators. This cycle is something I've personally dealt with and had to restructure my schedule to avoid.
For creators planning to make videos long term you need to consider the ability of a professional editor to free up both time and mental space.
Allowing a professional editor to handle your videos gives you more time and space to think of ideas, write scripts, and film your videos.
It also allows you to move more into a professional role. When you are not doing every single step yourself you make room to grow as a business and produce more content long term.
Most professional YouTubers hire video editors – myself included.
It allows us some breathing room while also keeping up a pace of creating large numbers of videos. Creating good content frequently helps you grow on YouTube in rankings and riches.
Should You Hire A YouTube Editor?
Ultimately the decision to hire an editor comes down to these things:
your editing skills
editing needs for your videos
your content output and pace
how much money your content makes
your budget for editing
These things are all factors that will go into the decision on whether or not to hire an editor.
When you are starting out or making very little money then it makes sense to edit videos yourself.
When you grow as a creator and start feeling stretched thin for time you might want to use your YouTube profits to invest in an editor.
It can free up time for other tasks, improve your videos, and help you publish videos more often.
All of those things can let to further YouTube success, thanks to hiring an editor.
More YouTube Tips & Tutorials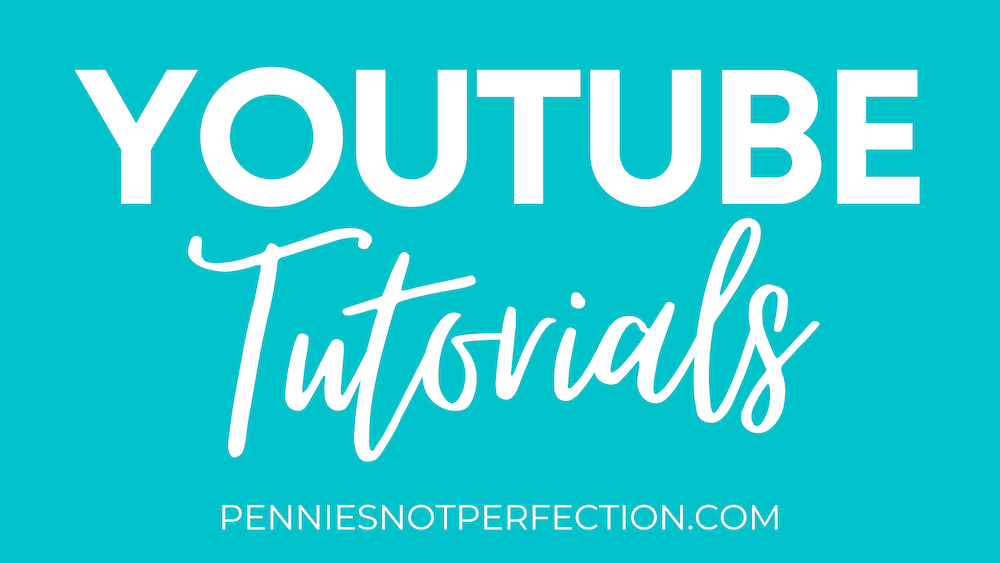 Here are a few useful YouTube tutorials on Pennies Not Perfection:
YouTube Tutorials
YouTube Automation
Tips & Tricks
Check out more YouTube tutorials or request a new tutorial by reaching out on Instagram!
If you want to say thank you, you can Buy Me A Coffee.
YouTube Resources
Here are some YouTube resources that can help you start, run, and grow your YouTube channel:

Mary is the founder of Pennies Not Perfection where she shares her journey to build wealth through online income. She quit her day job in 2021 after she paid off her debt and doubled her 9-5 salary.
Mary's favorite free financial tool is Personal Capital. She uses their free tools to track net worth and work toward to financial freedom.
Her favorite investment platform is M1 Finance, where she built a custom portfolio for free with no fees. She shares her portfolio growth and savings progress every month on YouTube.