Want to be a travel focused content creator but not sure how to break through the noise? Niching down with one of these travel niche ideas will help you stand out in the saturated travel niche
Want to start a YouTube channel or grow a travel niche website? You'll definitely want to create focused content around a travel niche to start.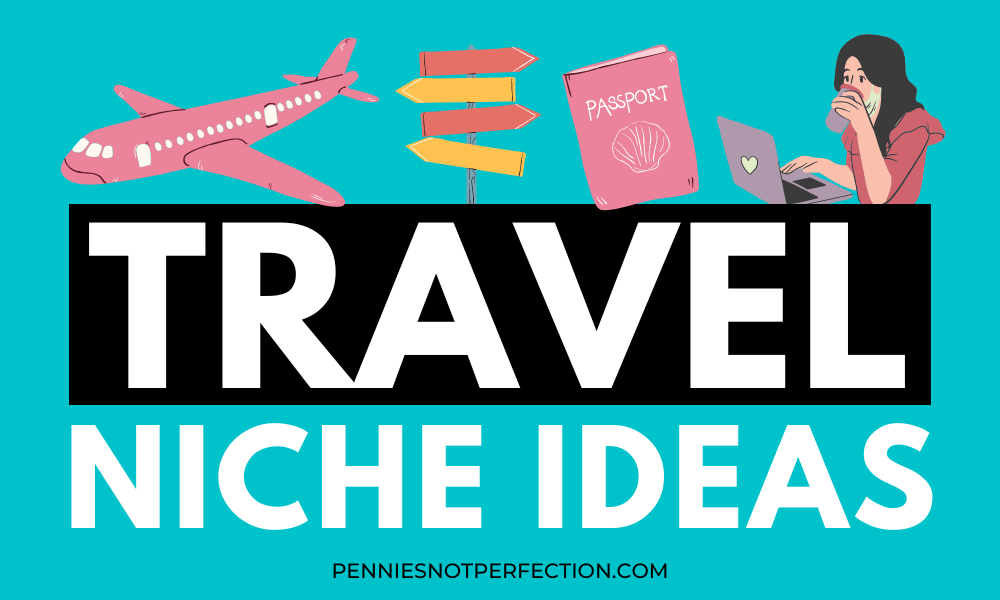 Not sure which travel niche to choose? Keep reading for a list of ideas.
Travel Niche Ideas
Below are some ways you can niche down your travel content dreams. Travel is a wide industry so many of these travel blog niches have lots of opportunities for content, sponsorships, products, and more.
These niche ideas can help you get started:
Active Travel Niches
Extreme Sports Tourism – traveling to mountains or other areas to complete
Hiking – travel to find the best hikes in mountains and other remote areas
Highpointing – hiking, climbing, or driving to the highest elevation point of a state, country or continent
Kayaking & Canoeing – spending time exploring rivers, lakes, and oceans
Sports Tourism – visiting a place to either to play a sport like golf or also to watch a sport like soccer
Cultural Travel Niches
Cultural Tourism – traveling for the purpose of exploring various culture, and cultural & world heritage sites 
Music (and Music Festivals) Tourism – visiting cities to attend concerts or music festivals
Religious Pilgrimages – traveling to religious & spiritual sites
Archaeology & History Tourism – traveling to ancient ruins, archeological sites, and historical places, with an organization or alone
Food Travel
Wine Tourism – traveling to taste different wines from different regions
Beer Tourism – traveling to regions to visit breweries and drink beer from that area
Shopping Tourism – traveling exclusively to shop in different cities at stores you can't normally access
Bookstores & Literary Tourism – visiting cool bookstores and sites related to books or authors
Film & TV Tourism – traveling to visit sites where film and TV series were filmed, like New Zealand for Lord of the Rings
Restaurant & Street Food – visiting cities to try restaurants and street food specific to that area
Adventure Travel Niches
Shark Tourism – underwater thrills and shark encounters across the globe
Adventure Travel – travel seeking out adventure, thrills, and unique encounters, it's a growing travel niche
Backpacking –
Health Travel Niches
Medical, Dental, & Fertility Tourism – traveling for medical purposes to get procedures done
Wellness Tourism – traveling to seek tranquility, healing, meditation, also includes nature retreats or health retreats
Volunteer Travel – traveling & volunteering to work on non-profit charity projects, often health related
Party Travel Niches
Nightlife and Party Tourism – traveling to various party destinations to enjoy nightlife in different cities
Group Travel – traveling with large groups and how to do it
Family Travel – how to travel as a family and do it well
Traveling With Kids – showing places to travel with kids and how to make it fun
Unique Travel Niches
Ghost, UFO, & Haunted Tourism – traveling to haunted places and UFO sites
Genealogy Tourism – tracing or returning to the places your ancestors lived
Space Tourism – exploring the outer atmosphere, earth from above, and outer space
Tolkien Tourism – exploration of Tolkien's middle earth and LOTR related sites in NZ
Astronomy Tourism – visiting sites that provide excellent views of the night sky, or to spaces where you can take amazing photos (astrophotography)
Theme Parks – exploring, rating, and giving tips on theme parks you visit
Destination Travel Niches
Nature and Wildlife Tourism – another trend which will continue to grow
Jungle Tourism – traveling and camping in the deep and remote jungles 
Underwater Tourism – exploring the ocean through scuba diving and snorkeling
Rural and Village Tourism – visiting countryside locations to learn or relax
Inner City Tourism – exploring your own city or others in great detail
National Parks – traveling to and exploring all of the national parks in the USA
Travel Type Niches
Weekend Tourism – traveling every weekend (mostly nearby attractions)
Roadtripping – traveling by car with a group of friends 
Off-the-Grid Travel – traveling to and living off the grid in a minimalistic way
Scenic Train Travel – touristy scenic train rides with focus on dining & wining
Work Travel – traveling for work and how to make it sustainable
RV Travel – tips for traveling full time in an RV or even just as a weekend user
Camping Travel – traveling to camp in different locations both campsites or remote areas
Airline Travel – tips and ways to save on traveling by airplane
Cruise Travel – cruise tips and ideas for people who travel by cruise
Why Niche Down?
Who wouldn't want to travel and make money from it? Travel is a great affiliate niche and has high earning potential with advertising too. It's truly a dream content niche!
Unfortunately, many people share this dream of creating travel content full time.
With the growth of the creator economy came the saturation of many niches online including travel. There are thousands of travel bloggers and video creators sharing travel stories and tips.
Niching down on a small topic within the travel community gives you a better chance to gain an audience among so many creators.
With a more focused topic you'll find an audience that's looking for that particular perspective. You can use a tool like Keysearch to find keywords and topics to use within that more narrow niche to create popular content that actually gets seen.
Keysearch: SEO & Keyword Research Tool
Find relevant, low competition keywords to grow your blog, YouTube channel or Etsy shop. Easy to use keyword research tool with full analysis and useful suggestions.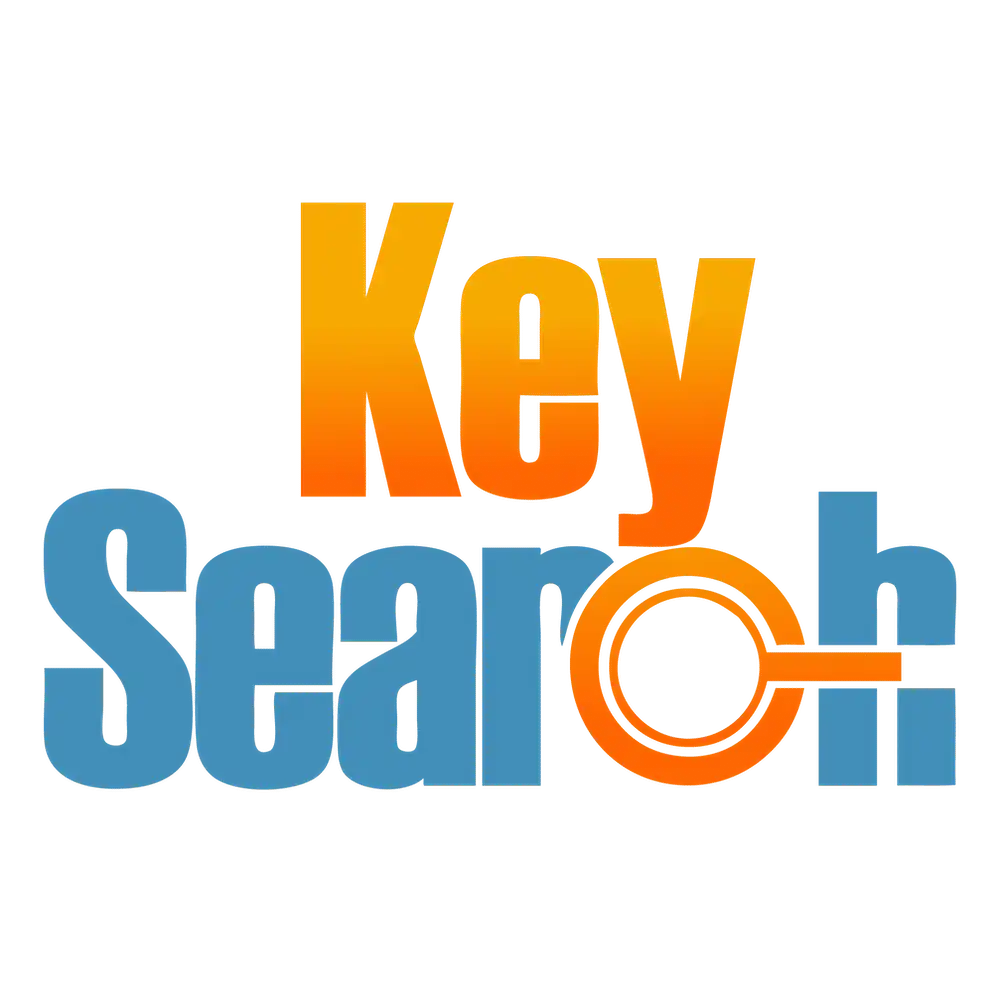 I earn a commission if you make a purchase, at no additional cost to you.

Choosing Your Niche
These travel niche ideas should give you a starting point to tailor your travel content to a more specific audience.
You can even combine two or more of these travel niche ideas, such as traveling in an RV with traveling with kids. That gives you more content ideas but still keeps your content niched down to appeal to a more narrow audience.
Choosing a travel blog niche needs to be something you are familiar with and plan to partake in for the near future. Creating written or video content in the travel niche can be difficult since you need to be planning or taking trips on a regular basis.
When choosing your travel niche, you should ask yourself these questions:
Is this a topic that I have knowledge about?
Have I personally experienced this type of travel?
Is this a travel topic that other people are interested in?
Is this a topic I can create content about long-term?
These questions and your answers will help determine if a niche is right for you or not.
More Content Ideas
Need some content ideas to help spark your work inside the travel niche you selected?
Check out these video idea lists for inspiration:
Mary is the founder of Pennies Not Perfection where she shares her journey to build wealth through online income. She quit her day job in 2021 after she paid off her debt and doubled her 9-5 salary.
Mary's favorite free financial tool is Personal Capital. She uses their free tools to track net worth and work toward to financial freedom.
Her favorite investment platform is M1 Finance, where she built a custom portfolio for free with no fees. She shares her portfolio growth and savings progress every month on YouTube.