If you create YouTube videos, someone is going to steal them and try to pass them off as their own. It's an unfortunate part of the platform but luckily YouTube gives you a way to stop that theft. This tutorial shows you how to file a copyright claim on YouTube to remove a video you own.
How To File A Copyright Claim On YouTube
This video shows how to file a copyright claim on YouTube when someone steals and uploads your video. This removes the video from YouTube and helps prevent future copies from being uploaded too.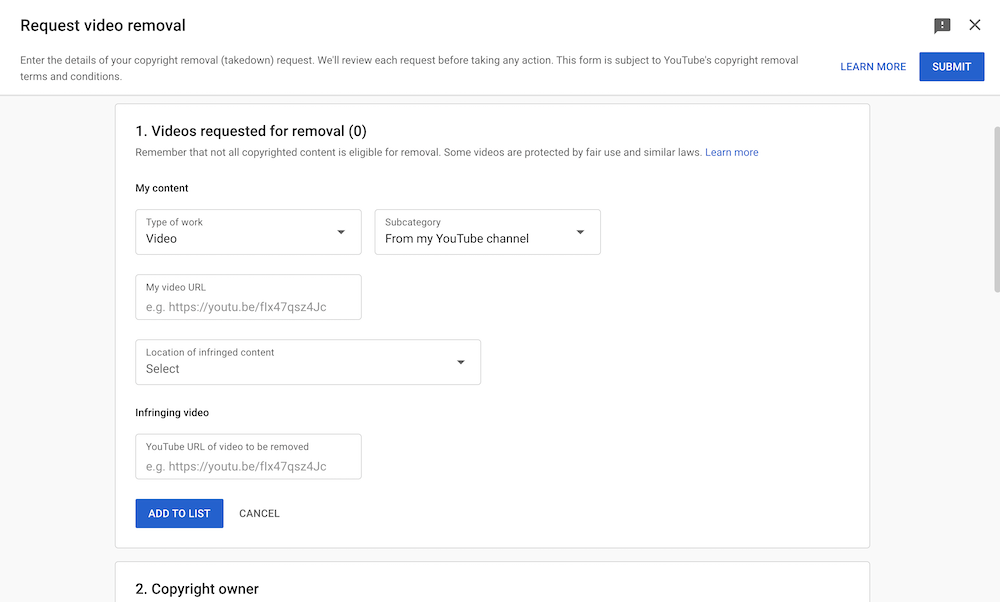 Here are the steps to file a YouTube copyright claim:
Login in to your YouTube account
Navigate to your YouTube studio dashboard
Click "Copyright" in the left menu
Select "Removal requests" from the top menu
Click "New Removal Request" link at the top right
Click "+ Add A Video" blue button
Fill in the info for your video and the infringing video
Click the "Add to List" button
Fill out the personal information under the "Copyright owner" section
Choose the removal option you want (7 day notice or immediate)
Click the "Prevent copies of these videos from appearing on YouTube going forward" button
Click the checkbox certifying you have the rights to your content
Under the "Legal agreements" section click all the checkboxes
Type in your legal name under signature
Click the blue "Submit" button at the top
That's it! You can skip the first few steps if YouTube has already found the infringing video through their systems. It will fill in everything under the "Videos requested for removal" section automatically.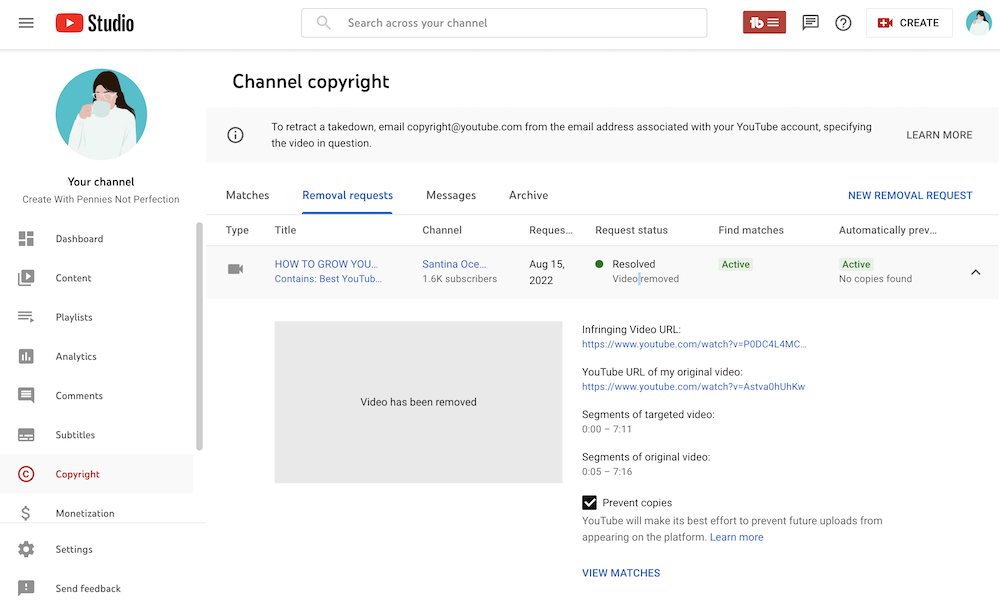 It's one of the great features on YouTube that actually protects creators and something other platforms don't currently offer. I hope it helps you!
Why Use The YouTube Copyright Claim Report?
Not sure why you would use this feature to remove videos on YouTube?
This feature is mainly for when channels scrape your videos and re-upload the whole video. They are trying to steal your work and monetize it on their own channel.
It's not for videos where they are using your content in a fair use way like reacting or promoting it by sharing clips in their own video.
You can use the copyright claim report to prevent channels from stealing and monetizing your content.
More YouTube Tips & Tutorials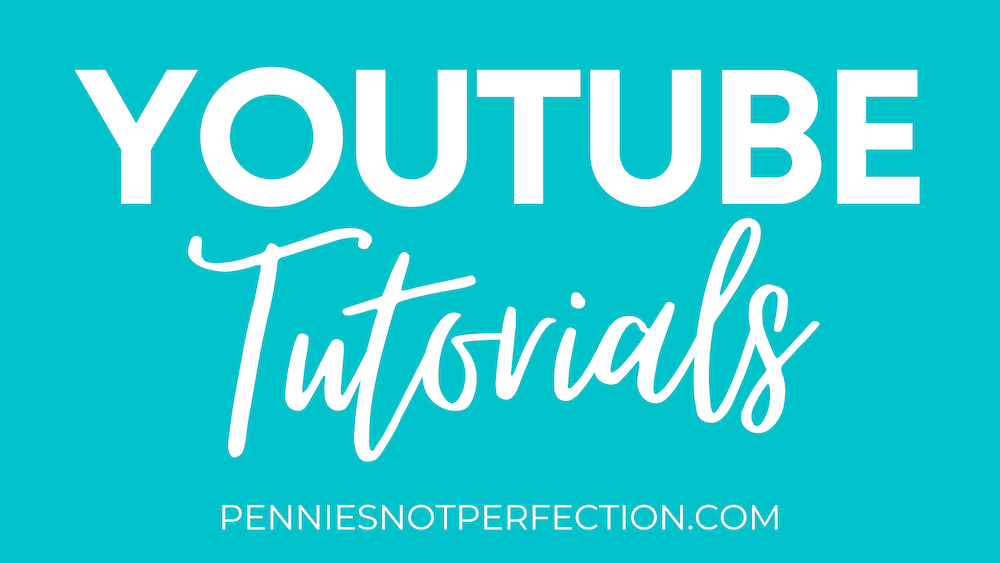 Here are a few useful YouTube tutorials on Pennies Not Perfection:
YouTube Tutorials
Faceless YouTube Videos
Youtube Tips & Tricks
Check out more YouTube tutorials or request a new tutorial by reaching out on Instagram!
If you want to say thank you, you can Buy Me A Coffee.
YouTube Resources
Here are a few useful YouTube resources that can help you start, run, and grow your channel:

Mary is the founder of Pennies Not Perfection where she shares her journey to build wealth through online income. She quit her day job in 2021 after she paid off her debt and doubled her 9-5 salary.
Mary's favorite free financial tool is Personal Capital. She uses their free tools to track net worth and work toward to financial freedom.
Her favorite investment platform is M1 Finance, where she built a custom portfolio for free with no fees. She shares her portfolio growth and savings progress every month on YouTube.