When you are a growing an Etsy shop you might not be in the position to give up 15% of your sales to run Etsy offsite ads. In this Etsy tutorial we show how to turn off Etsy offsite ads.
Many sellers want to turn off Etsy's offsite ads program that charges 15% of the sale price for advertising done by Etsy. Let's look at how to opt out of these ads.
How To Turn Off Etsy Offsite Ads
This tutorial video shows you how to turn off Etsy ads in their offsite ads program so you are able to keep more of your money!
Here's how to turn off Etsy offsite ads for your shop:
Login to your account on Etsy.com
Click Shop Manager in the top menu
On the left side menu click Settings
Click Offsite Ads
Then click Stop promoting my products
Click the black button Stop promoting my products
Again click the black button to confirm Stop promoting my products
The Etsy offsite ads will stop running for your shop after completing these steps.
Depending on your revenue and eligibility you may have to be re-enrolled in the offsite ads program. Keep reading to discover when this will happen for your shop.
Etsy Offsite Ads Opt-Out Eligibility
Whether you can turn off the off site ads Etsy runs for you depends on how much money you make on Etsy. Etsy determines your eligibility based on your revenue for the past 365 days.
If you make under $10,000 in 365 days, you are allowed to turn off Etsy offsite ads. You can still choose to run thee service if you think it will help grow your Etsy business.
Once you make $10,000 per year on Etsy your options to turn off the ads is removed.
If you make more than $10,000 in 365 days, then you are not allowed to turn it off. Offsite ads will run for your products whether you want them to or not.
Once you hit this eligibility threshold for offsite ads you will be forced to participate for the lifetime of your shop.
In this situation you should evaluate your analytics carefully. Make a plan to review your traffic sources and to raise your prices accordingly to make you are still making a profit.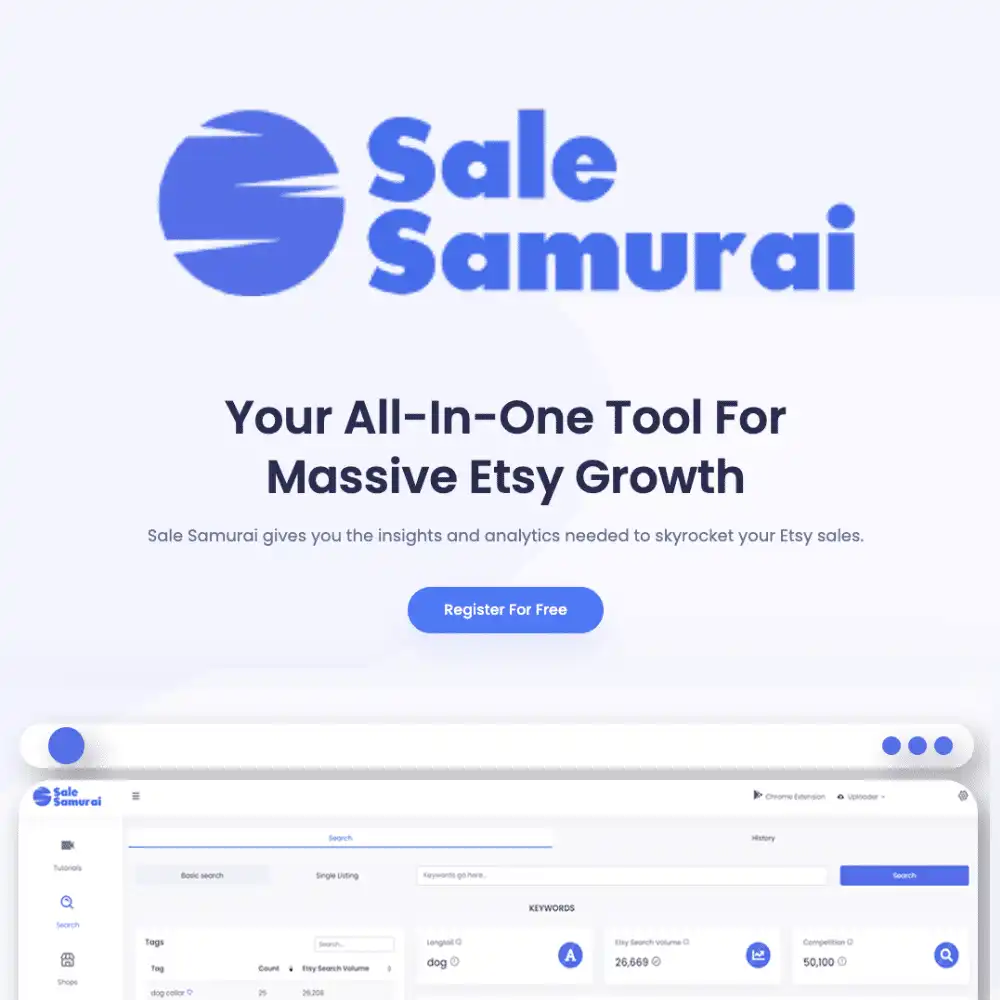 I earn a commission if you make a purchase, at no additional cost to you.

How Do Etsy Offsite Ads Work?
Knowing your numbers and how Etsy actually works is a huge part of succeeding on Etsy whether you sell handmade products or digital products.
Let's look at the details behind how Etsy offsite ads work.
Etsy offsite ads are ads Etsy runs for you on various sites across the web including:
search engines
social media sites
partner sites
Google display network sites
Etsy uses their algorithm information combined with the search intent on these third party sites to show the most relevant possible products.
Etsy runs these ads for products at no cost to you upfront.
You only pay an advertising fee once these ads lead to you making a sale.
Fees For Offsite Ads
For offsite ads you only pay a fee when someone makes a purchase from the ads. The fees you pay for sales from offsite ads depends on your revenue category.
Here are the fees for offsite ads:
If you made less than $10,000 USD, you pay a 15% fee for an order attributed to an Offsite Ad. This fee is on the amount you made from the sale before the advertising fee was applied.
If you made at least $10,000 USD, you pay a discounted fee of 12%.
There is a max of $100 USD for the offsite advertising fee from an order. This is regardless of the order total that occurs from an offsite ad.
More Etsy Tips & Tutorials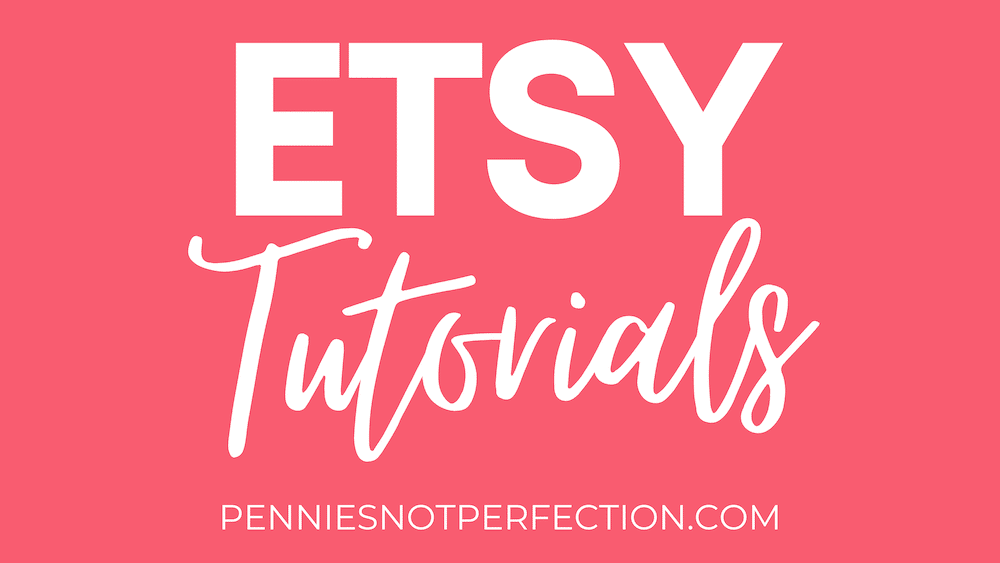 Here are a few useful Etsy tutorials on Pennies Not Perfection:
Etsy SEO
Etsy Sales Tips
Check out more Etsy tutorials or request a new tutorial by reaching out on Instagram!
If you want to say thank you, you can Buy Me A Coffee.
Etsy Seller Resources
Here are some Etsy seller resources that can help you start, run, and grow your Etsy shop:

Mary is the founder of Pennies Not Perfection where she shares her journey to build wealth through online income. She quit her day job in 2021 after she paid off her debt and doubled her 9-5 salary.
Mary's favorite free financial tool is Personal Capital. She uses their free tools to track net worth and work toward to financial freedom.
Her favorite investment platform is M1 Finance, where she built a custom portfolio for free with no fees. She shares her portfolio growth and savings progress every month on YouTube.