Your Etsy shop title is the small bit of text where you can briefly describe your shop. It's useful for the customer experience and SEO so this tutorial shows you how to edit Etsy shop titles so you can take advantage.
How To Edit Etsy Shop Titles
Editing your Etsy shop title is actually quite simple.
Here's how to edit your shop title:
go to Shop Manager
in the left menu under "Sales Channels" click the pencil icon next to your shop name
click Edit or the pencil icon next to the text under your shop name
type in the text you want to use
click the black Save button
Changing your shop title can help you improve your shop's overall ability to be found via search.
It's also one of the first things visitors read in your shop which means you can use it to confirm buyers are in the right place.
What Is Your Etsy Shop Title?
Your shop title on etsy is the little bit of text that shows up under your shop name. It can be up to 55 characters and can be filled with a relevant description of your shop.
Your shop title becomes the page title for your shop page and this is what shows up in search engines like Google.
If you use this space to be descriptive with good keywords for your niche then more people can find you via search.
You can also use the space for additional branding if you have a strong tagline.
Why Are Etsy Shop Titles Important?
Your shop title on Etsy plays a part in your shop's SEO. Etsy search engine optimization (SEO) is a strong traffic source that can send thousands of interested buyers to your shop.
Your shop title is one of the elements you can optimize on your shop to improve your SEO. Improved SEO can lead to your shop being ranked higher in relevant search results.
This means the words you choose to use in your shop title contribute to how search engines see your shop and who they send to your listings.
Your shop title can help you build more relevancy by using the right keywords.
It's also a great way to give customers a quick 3 second snapshot of what your shop is all about when they first visit. This is especially helpful if your Etsy shop name does not include descriptive words.
Finding Keywords For Your Shop
While editing your Etsy shop title is easy, it's more difficult to decide how to use that limited space.
Which keywords should you use? What best describes your Etsy shop? How do you find keywords people are actually using?
There are a few ways to find keywords to use for your shop:
think like your customer: what would they type into the search bar?
type relevant words into the search bar and see what auto populates as suggestions
use a tool like SaleSamurai to do research on potential keywords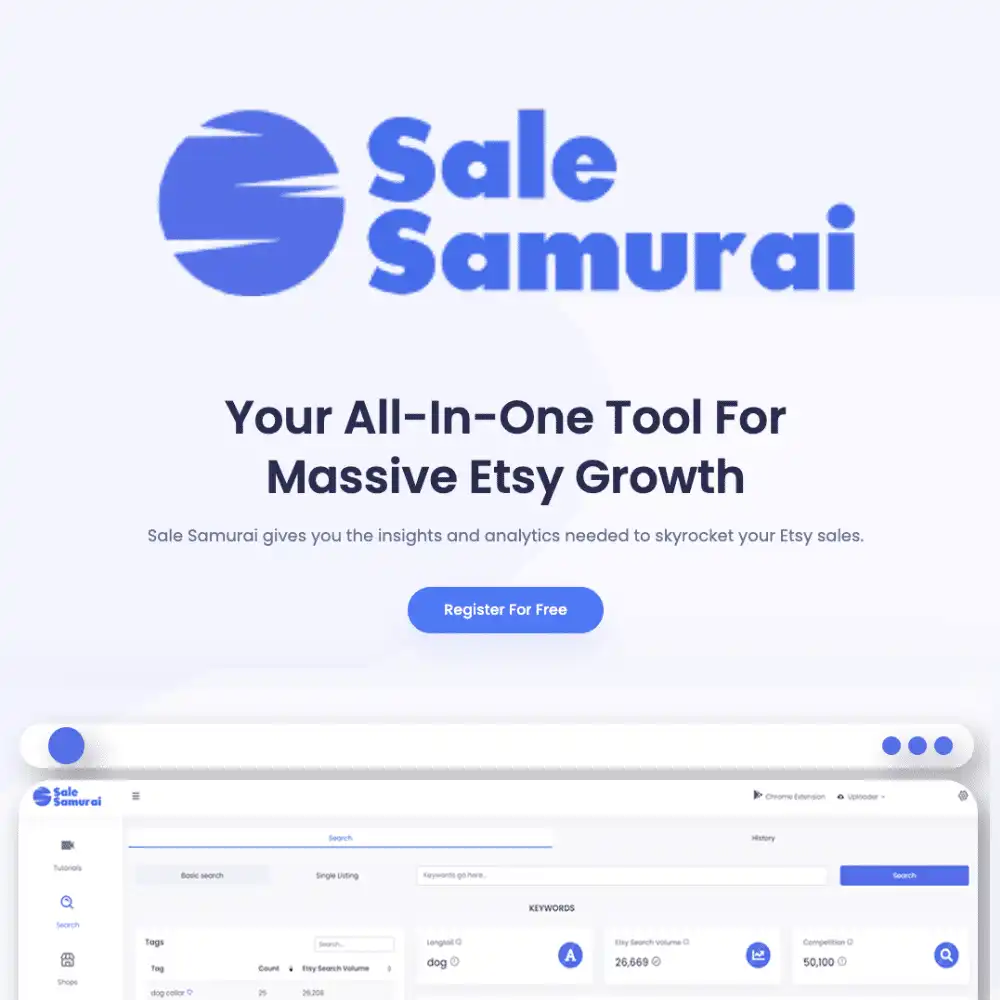 I earn a commission if you make a purchase, at no additional cost to you.

You can use a number of Etsy keyword tools to discover potential keywords that will apply to your Etsy shop.
Since your shop title is limited in characters you will want to select 1 to 2 good keywords that are the best fit to represent your store and weave them into a description.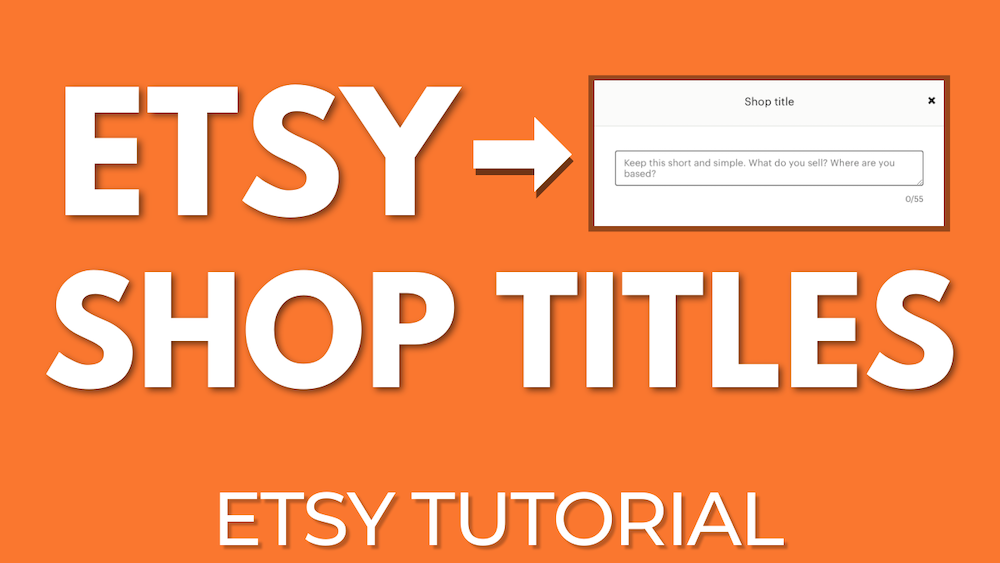 More Etsy Tips & Tutorials
Etsy has been an amazing side hustle for me. Selling digital products on Etsy gave me the income stability to quit my 9-5 job. That is why I love sharing what I've learned as an Etsy seller.
Here are a few useful Etsy tutorials on Pennies Not Perfection:
Etsy Basics:
Etsy SEO:
Etsy Tutorials:
Mary is the founder of Pennies Not Perfection where she shares her journey to build wealth through online income. She quit her day job in 2021 after she paid off her debt and doubled her 9-5 salary.
Mary's favorite free financial tool is Personal Capital. She uses their free tools to track net worth and work toward to financial freedom.
Her favorite investment platform is M1 Finance, where she built a custom portfolio for free with no fees. She shares her portfolio growth and savings progress every month on YouTube.