If you share affiliate links then you need an affiliate link management system. This allows you to create and manage affiliate links with ease and reliability. If you use WordPress you can create custom affiliates links with the Pretty Links plugin.
You can use Pretty Links to do the follows:
create affiliate links
manage all affiliate links and referral links
manage things like social media links
update affiliate links quickly in one place
In this video I show you how to create custom affiliate links with Pretty Links.
The Pretty Links plugin make things super easy when you are creating custom links.
It also makes it easy to manage all your links. This is because you can edit and update them in one place. This makes your links easy to manage with no need to go search for and change links individually!
About Pretty Links
Pretty Links is a WordPress plugin designed to manage your links, URL redirects, and affiliate links.
You can shorten, cloak, track, and share your links all within the plugin page.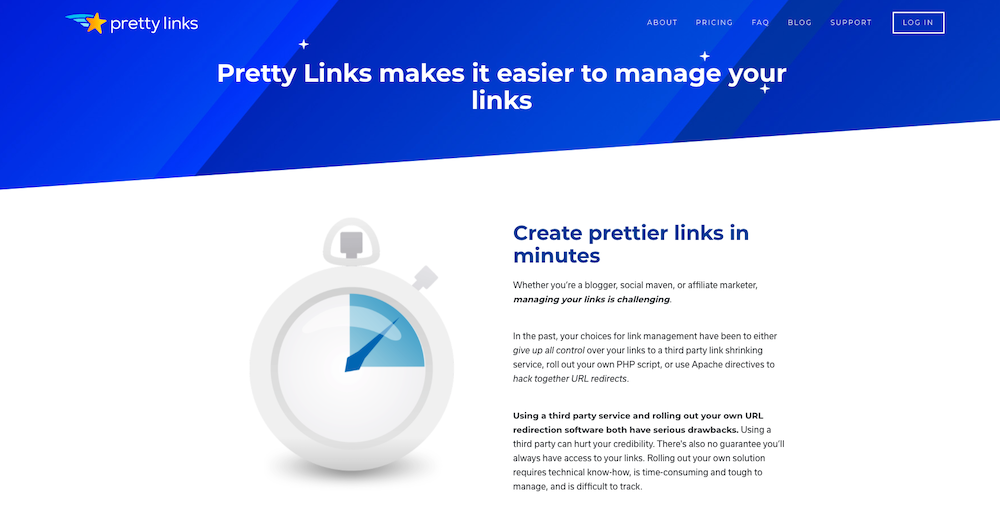 If you create content then you probably also share links all over the place – blogs, social media, email and more. Keeping track of those links to make sure they stay accurate and active can be a pain.
Pretty Links solves these problems by providing the tools you need.
These tools allow you to:
create and access affiliate links
create URL redirects for your site
manage and update affiliate links
do all of this on your website
Because Pretty Links uses your domain name you have control over how your link looks and redirects. It is more professional than using a third party link shortener.
How To Create Custom Links With Pretty Links
Creating custom links is easy with Pretty Links. In this tutorial we look at how to create affiliate links using the Pretty Links plugin.
How to create affiliate links with Pretty Links WordPress plugin:
Navigate to Pretty Links in your WordPress admin area
Click on the "Add New Link" tab of the plugin or the "Add Link" link on the Pretty Links tab
Set the required features of your Pretty Links:

Redirection – type of redirection you want
Target URL – enter the target URL this the affiliate link that your Pretty Link will redirect to
Pretty Links – edit how your Pretty Link appears by creating your own URL ending

For internal use add a title and/or notes to your Pretty Link settings

Title – enter a custom title or leave it blank for a plugin generated title from URL entered
Notes – use this section to enter any helpful information for you for internal use only

Click on the "Advanced" tab and it will reveal additional menus to check off for your link
Check or leave blank the additional features for your Pretty Link:

No Follow – Adds a nofollow and noindex to the link's http redirect header (recommended)
Sponsored – Adds a sponsored attribute to this link's http redirect header (recommended for affiliate links)
Parameter Forwarding – Forward parameters passed to this link onto the Target URL
Tracking – Enable Pretty Link's built-in hit (click) tracking (very useful for affiliate links)

Click the blue button under "Publish" to create your link
Check the Pretty Link to make sure the redirect takes you to the right place
Now you are ready to share your Pretty Link whenever and wherever you can!
Creating Pretty Links in the wordpress plugin makes affiliate link management so much easier. It's truly one of the best ways to create and share links with an audience whether they are affiliate links or not!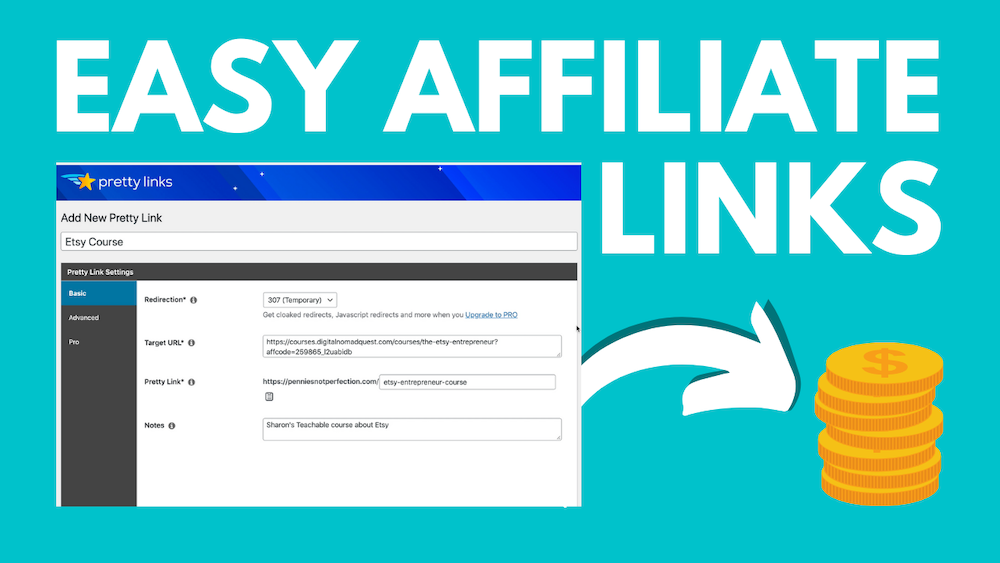 4 Best Pretty Links Features
Pretty Links has practically every link management tool you could ever need, but there are three that stand above the rest and make it an incredibly useful tool.
1. Link Shortening
Long, complicated links generated by affiliate programs are a hassle to manage. They also look bad and can make people nervous about clicking.
Pretty Links removes these concerns and gives you links that won't scare potential customers away.
For every affiliate link you can create a beautiful, customized URL by crafting a unique target URL.
2. Link Redirection
Link redirection plays a crucial role in link shortening and affiliate link management. It increases your click through rate on links and prevent link theft.
Pretty Links gives you a number of different link redirection options. These include permanent and temporary redirects. You can also use the advanced redirection choices that include Cloaked, Javascript, and Meta Refresh.
3. Link Management
Changing links when an affiliate link changes can be a hassle if you are not using a link management system. Having to hunt down and change links individually on hundreds of pieces of content is the worst possible way to do it. That's why the link management from Pretty Links is so important.
You can see all the links you've created in one place and quickly search, edit and update within the plugin's interface.
When you update a target URL inside of Pretty Links it is automatically be updated everywhere you used that link. This is a huge time saver for affiliates!
Other ways you can manage your links includes adding link expiration, link tracking, and keywords automation. You can also run custom reports to track important information.
4. Automation
Using automation is essential to grow your business and increase affiliate marketing revenue. Having automation built-in to Pretty Links makes this easy for you.
Some of the tasks you can automate with Pretty Links:
updating affiliate links
link expiration – either by date or number of clicks
turn keywords into links automatically
automate social media sharing
There are lots of great tools and functions inside Pretty Links.
More Affiliate Marketing Tips & Tutorials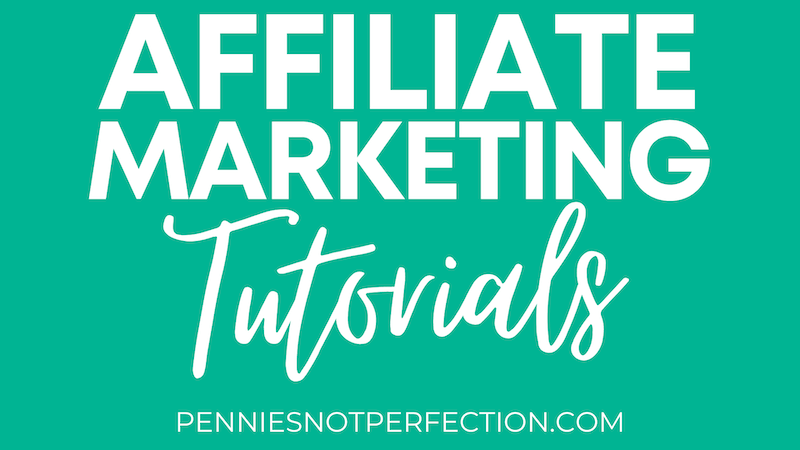 Here are a few useful affiliate marketing tutorials on Pennies Not Perfection:
Affiliate Marketing 101
Affiliate Marketing Tutorials
Check out more affiliate marketing tutorials or request a new tutorial by reaching out on Instagram!
If you want to say thank you, you can Buy Me A Coffee.
Affiliate Marketing Resources
Here are some resources that can help you grow your affiliate marketing income: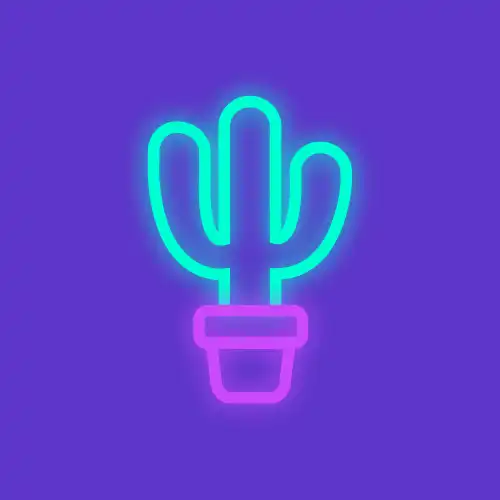 I earn a commission if you make a purchase, at no additional cost to you.

ShareASale: Affiliate Marketing Network
This easy-to-use platform allows content creators to monetize platforms by partnering with brands. Earn money from your content by promoting products to your audience.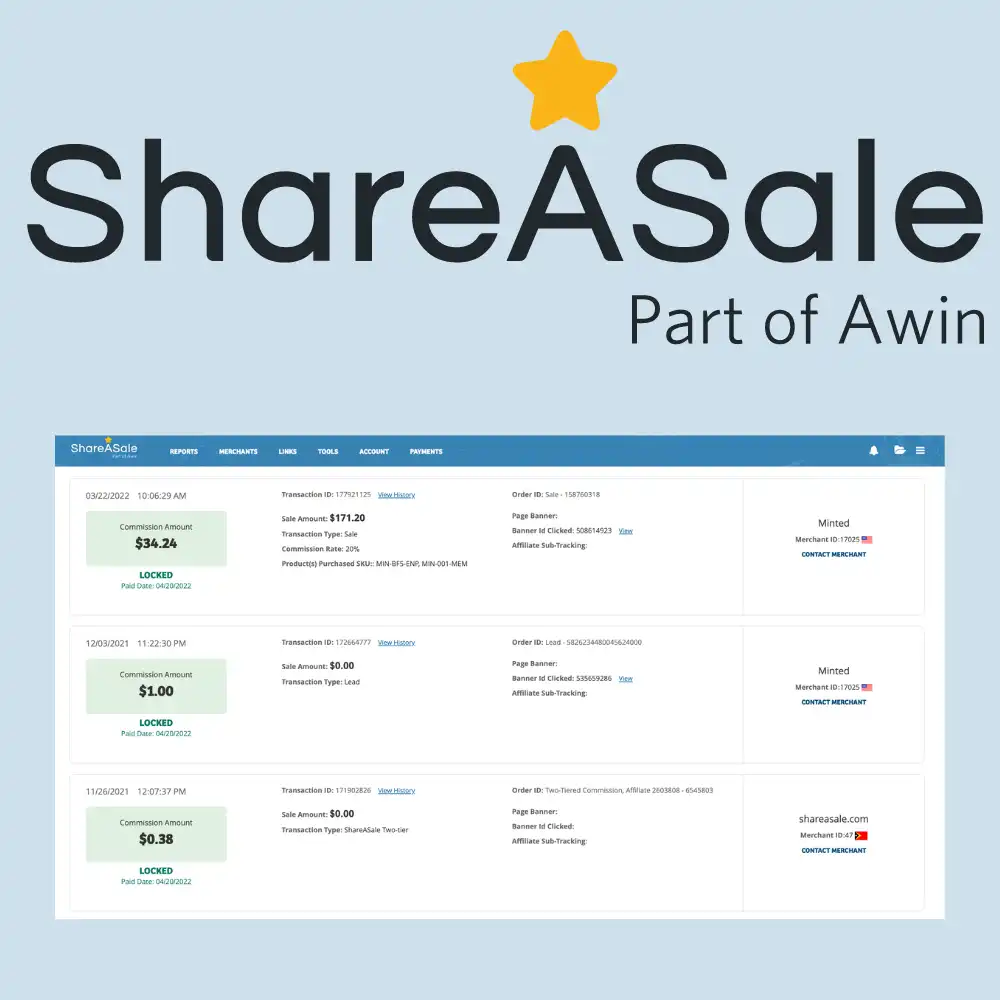 Pennies Not Perfection earns a commission if you join, at no additional cost to you.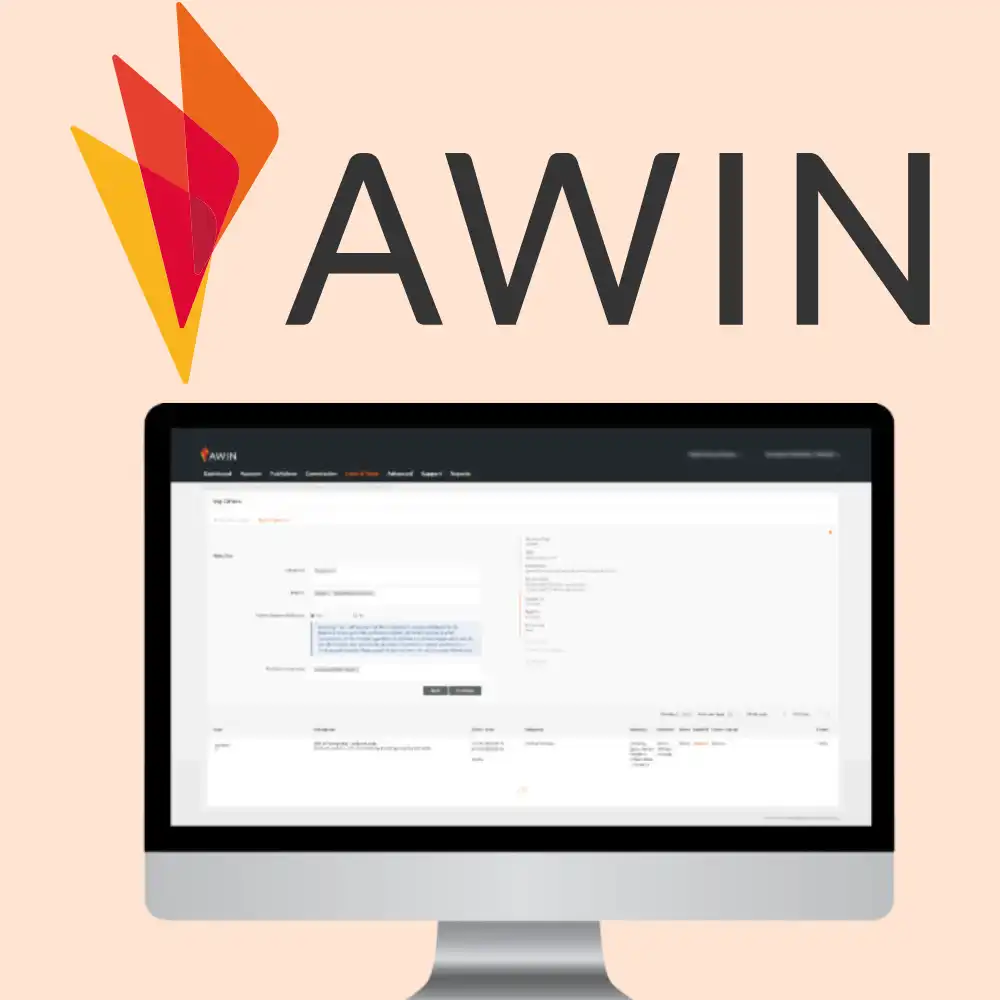 Pennies Not Perfection earns a commission if you join, at no additional cost to you.

Flex Offers: Affiliate Marketing Network
FlexOffers is an affiliate marketing network where you can join programs to earn money promoting products in your content. FlexOffers access to over 12k affiliate programs.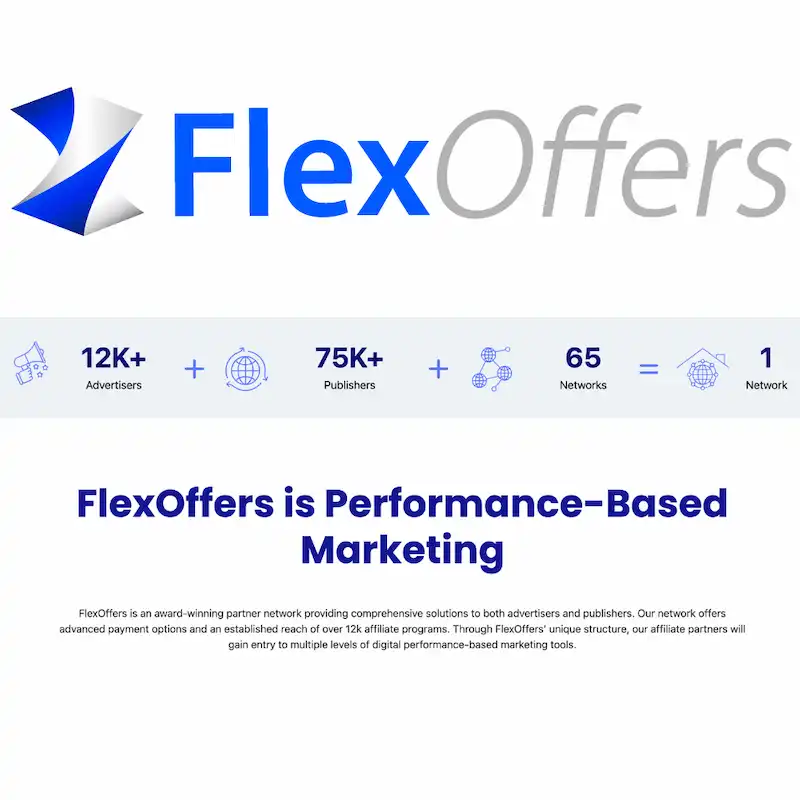 Pennies Not Perfection earns a commission if join, at no additional cost to you.


Mary is the founder of Pennies Not Perfection where she shares her journey to build wealth through online income. She quit her day job in 2021 after she paid off her debt and doubled her 9-5 salary.
Mary's favorite free financial tool is Personal Capital. She uses their free tools to track net worth and work toward to financial freedom.
Her favorite investment platform is M1 Finance, where she built a custom portfolio for free with no fees. She shares her portfolio growth and savings progress every month on YouTube.