Do you want to learn how to use frames in Canva?
Canva frames allow you to crop images and videos in seconds. It's easy, fast, and works perfectly every time.
The frames that exist in Canva offer lots of options to add shapes, colors, effects, and change up the style of a photo or graphic.
You can use frames in Canva to create digital products, make mockup designs, and many other designs.
How To Use Frames In Canva
In this video tutorial and step by step guide we cover:
where to find frames in Canva
how to add a frame to your design in Canva
adding a photo to the frame in your design
changing the photo in your frame in Canva
how to delete the frame from your design
how to add a graphic to frames in Canva
ways to use Canva frames for product mockups
Let's look at each of these more in depth.
Finding Frames In Canva
Here's how to find frames in Canva:
Click on Elements in the left menu
Scroll down to find Frames in the list and click "See All"
Use the search bar to enter "Frames"
Frames will load in the left side bar
Adding A Frame To Your Design
Here's how to add a frame to your design:
Find the frame you want using the instructions above
Click on the frame you want to use
It will automatically show up on your design
Click on the frame to show the edges you can drag for sizing changes
Adding A Photo To Your Frame
Here's how to add a photo to the frame in your design:
On the editor left menu, click Photos or Uploads
You can also search for the photo you want to find
Find the photo (or some graphics) that you want to use
Click on the photo and drag it over the frame
Let go once it's over the frame and it will automatically be added to the frame
Double click the photo to adjust size and drag to fit your frame
Changing & Deleting Photos In Frames
Heres how to delete and change the photo:
Click on the photo already in the frame, hit the delete key
Or you can also click on the photo, then click the trash can icon then click "Delete Image"
Once the frame is empty, select a new photo using the instructions above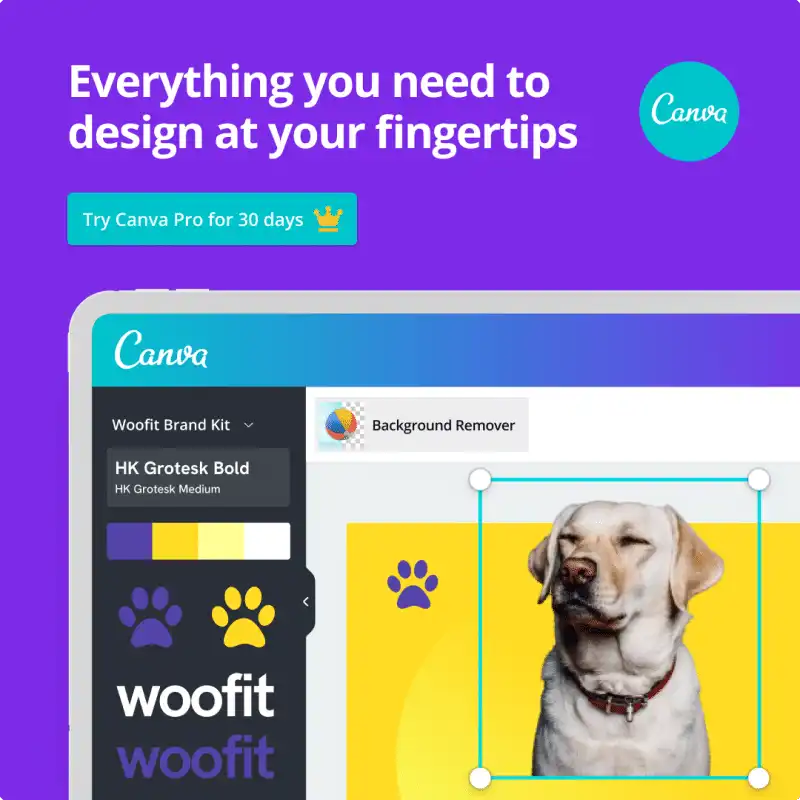 I earn a commission if you make a purchase, at no additional cost to you.

Popular Frames In Canva
There are many different frames but the most popular ones are simple ones.
The simple shapes used most often are:
Additonally, you can create product mockups easily in Canva.
Popular mockup frames include:
You may end up using these five frames often if you are creating often. They are the most used frame shapes I use for my digital product business!
More Canva Tips & Tutorials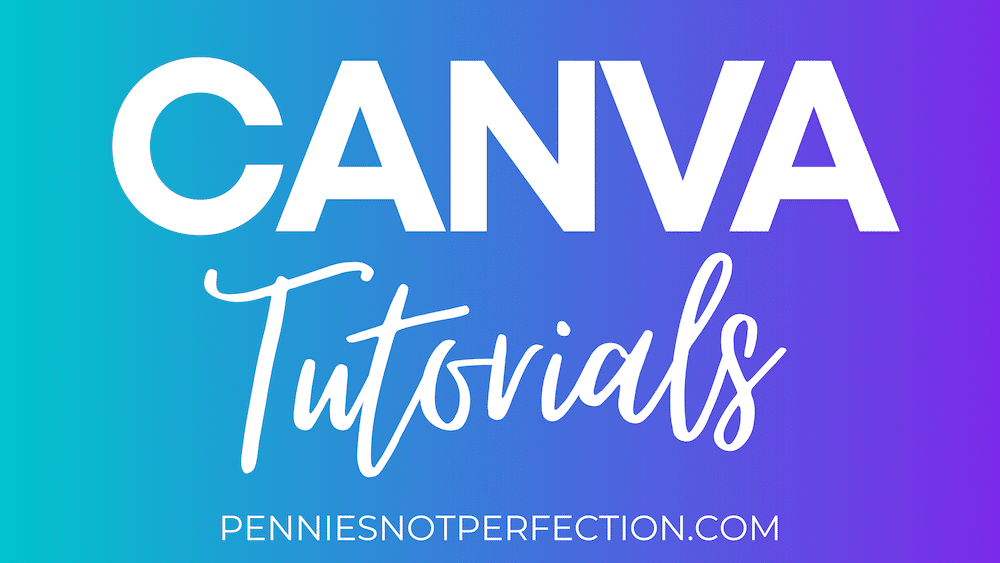 Here are a few useful Canva tutorials on Pennies Not Perfection:
And here are some tutorials that focus on using Canva for making money:
You can find more tutorials on the Canva Design Tutorials page.
Enjoy creating with Canva!
Mary is the founder of Pennies Not Perfection where she shares her journey to build wealth through online income. She quit her day job in 2021 after she paid off her debt and doubled her 9-5 salary.
Mary's favorite free financial tool is Personal Capital. She uses their free tools to track net worth and work toward to financial freedom.
Her favorite investment platform is M1 Finance, where she built a custom portfolio for free with no fees. She shares her portfolio growth and savings progress every month on YouTube.