Curved text can add visual interest to your designs especially when creating digital products to sell for passive income. In this tutorial for curved text in Canva we cover how to curve your text and various ways to treat it.
If you are creating your digital products or social media designs in Canva then it is very easy to create curved text within your design.
Create Curved Text In Canva
In this easy step-by-step two minute tutorial I walk you through the basics of how to create curved text for your designs.
This video shows how to create curved text in Canva​ when you are creating digital products and social media content in Canva.
How to create curved text in Canva step by step:
Add text to the design
With the text box selected, click Effects in the top menu
A side bar will pop up on the left with text effect
Select Curve in the bottom right corner
Use the slider at the bottom of the sidebar to adjust the curve
You can slide to create a positive or negative curve in either direction
Use the Canva guidelines to adjust the text to fit your design
That's how to create curved text in Canva, which is a super easy technique but can really increase the visual interest within your design. It's a great way to make your designs stand out and look different.
What Is Canva?
Canva is an amazing web-based design tool with free and paid plans that allow users to create a variety of design work.
Canva is the easiest software I've used to create digital products. It's intuitive and simple to use yet has enough features to make it powerful enough to compete with Adobe programs.
Canva is one the most useful tools I personally pay for in order to earn a living online. It's the lowest subscription cost in my business expenses yet it produces the most revenue!
I've used it to create social media posts, YouTube thumbnails, media kits, digital products, invoices, and more.
The paid plan at Canva costs just $12.99 per month in 2022.
Canva Pro includes:
100+ million stock photos, videos, audio and graphics to use
unlimited features, folders, and premium content
600,000+ templates with more added daily
brand kits for storing logos, colors, fonts, and more
tools like Background Remover, Magic Resize, Social Media Scheduling
1 TB of cloud storage
and 24/7 customer support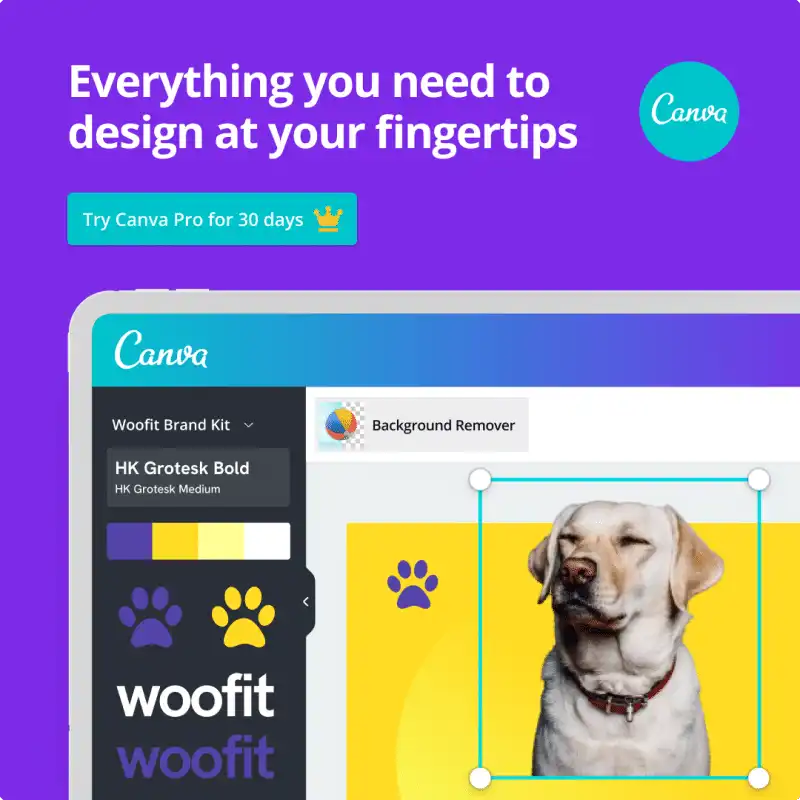 I earn a commission if you make a purchase, at no additional cost to you.

Canva For Digital Products
I use Canva for making several digital products and curved text is one of the newer features they added in 2020 that has really helped a lot with making designs. I'm not a designer at all so having such an easy way to make curved text is really helpful. It's been very useful for creating digital stickers, art printables, and more.
If you want to create digital products then Canva is a great place to start. There is a free version that you can use to start and you can get a free trial of the Pro version that offers many additional features.
Below are a few video tutorials for how to create digital products in Canva:
Video: how to create printable art to sell on Etsy
Video: how to create printables in Canva to sell on Etsy
I originally started creating digital products to help better monetize my YouTube channel but fell in love when it increased both my income and reach beyond YouTube.
It's truly revolutionized my business and I'm always creating new digital products now because I love the creativity of thinking up how to best create something new.
More Canva Tips & Tutorials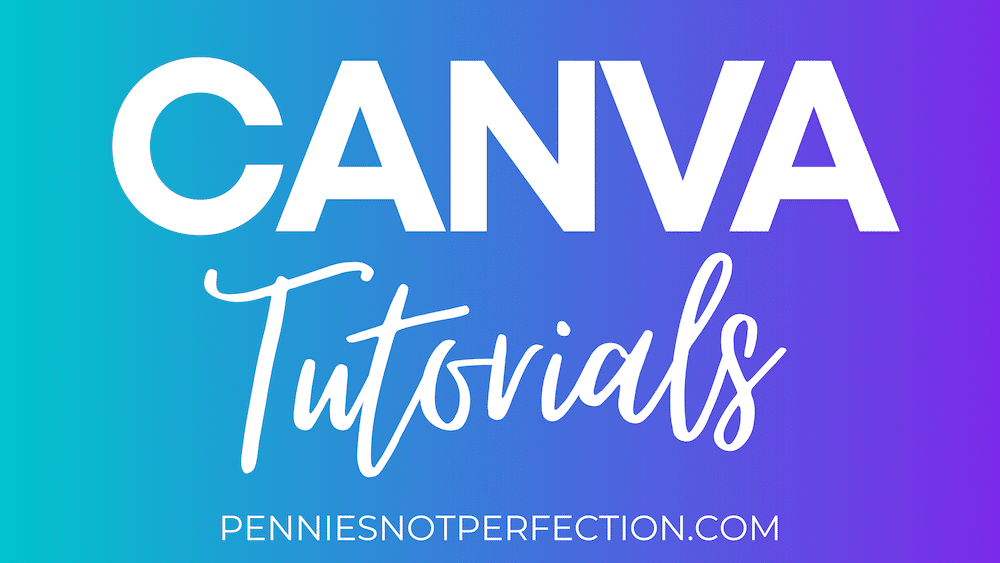 Here are a few useful Canva tutorials on Pennies Not Perfection:
You can find more tutorials on the Canva Design Tutorial listing page.
Enjoy creating with Canva!
Mary is the founder of Pennies Not Perfection where she shares her journey to build wealth through online income. She quit her day job in 2021 after she paid off her debt and doubled her 9-5 salary.
Mary's favorite free financial tool is Personal Capital. She uses their free tools to track net worth and work toward to financial freedom.
Her favorite investment platform is M1 Finance, where she built a custom portfolio for free with no fees. She shares her portfolio growth and savings progress every month on YouTube.