Selling digital products on Etsy or Shopify or any website is a great way to make passive income in 2021 and beyond! Digital products are amazing because you create it once and then sell it over and over again.
You may have heard this about digital products before but what exactly can you sell? What digital products are popular and will make the most passive income?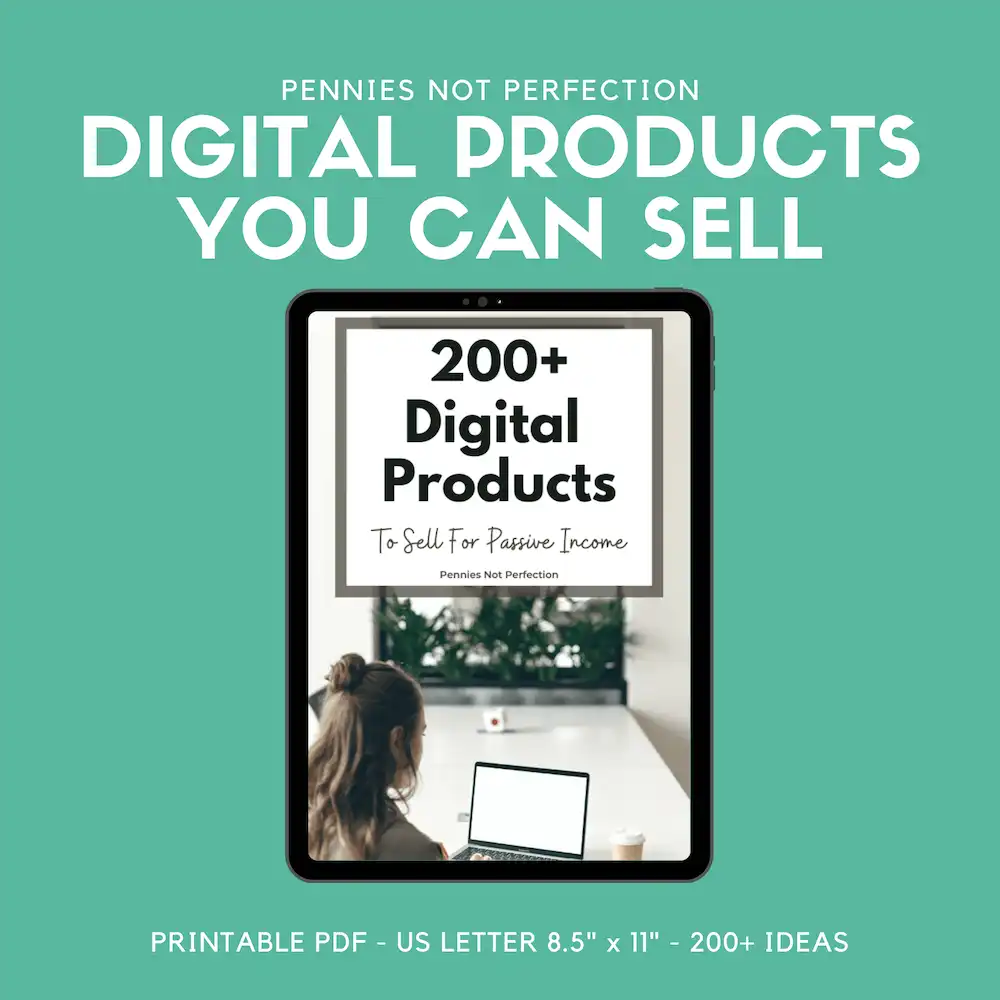 If you have been trying to decide what to sell then this will definitely help get you started!
Why Sell Digital Products?
There are many reasons to sell digital products especially if you are looking for passive income. Selling any kind of digital product can create a new passive or mostly passive income stream for you.
Here are a few of the reasons why you should create and sell digital products:
You make them once and sell them many times
They can be very easy to make compared to physical products
Cheap to make since you can use free programs
High margins – you have no product cost so you keep the profit
Unlimited growth in sales without having to scale any production
Unlimited growth in income by reaching new customers
Convinced? Me too! Let's look at some of the most popular digital products you can create.
17 Popular Digital Product Ideas To Sell
These digital products are some of the most popular items you can sell which means there are a lot of people that look for and buy them. As a seller this can be a great option!
In this video I've narrowed down the digital product ideas from a large video into the most popular ones!
These are very common and sell well which means you can create and sell them to make a lot of passive income. This list of digital product ideas is a great one because these popular products have more ability to sell because they have large audiences that BUY frequently.
This is part of a larger video with 60 different ideas: 60+ Digital Product Ideas To Sell On Etsy To Make Passive Income.
Here are some of the more popular digital products that you can sell:
Birthday invitations
Checklists & Trackers
Clip art
Digital papers
Ebooks
Excel templates
Holiday cards
Invitation templates
Party decor
Party invitations
Printable games
Shower invitations
Social templates
SVG files
Wedding invitations
Wedding signs
Workbooks
These are some of the most popular types of digital products you can sell, especially if you are on Etsy.
If you are trying to make the most profit possible then you should look at creating and selling the most profitable digital products.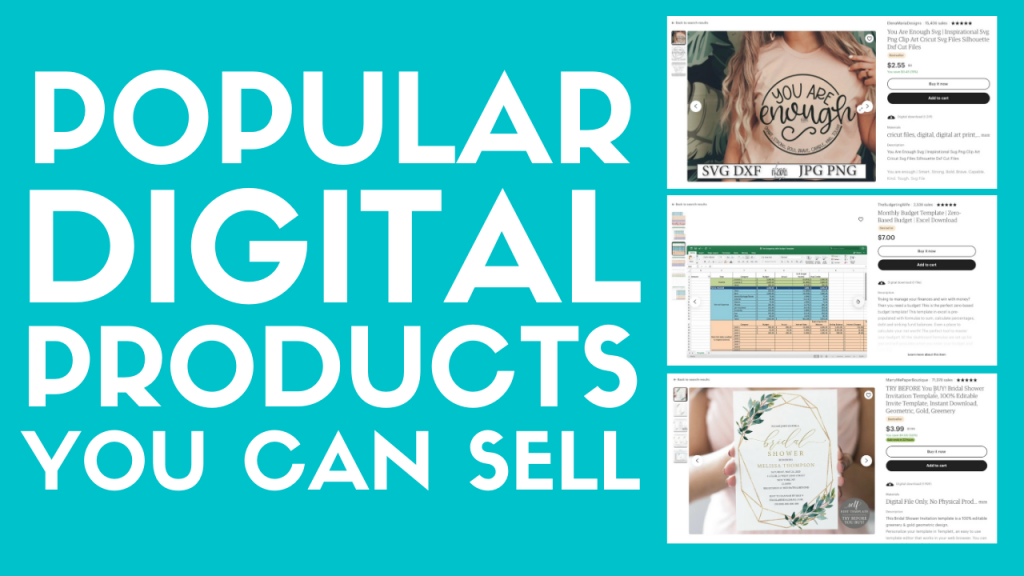 How To Decide What To Sell
If you have been trying to decide what to sell then this will definitely help get you started! Most of these ideas can be created in free programs like Canva or PlaceIt.
You don't have to have design skills or a background in digital marketing in order to create and sell digital downloads. You don't need a formal education or design background to create digital products and earn money selling them – you just have to be curious and willing to learn!
When deciding what type of digital product to sell I would recommend picking an area where you have a passion in life and then deciding the types of products. For example, maybe you think you should make SVG files because they are popular, but you really love making spreadsheets to keep your life and business organized. I'd focus on that instead!
Or maybe you like planning parties so you think you need to create party invitations. But I wouldn't limit myself to one digital product. I'd think about what types of products would complement each other in a shop that helps my target audience. You can create listings that complement and link back to each other like related party invitations and party decor.
Creating Digital Products Online
There are a number of ways to create digital products online these days. It's possible to make digital products to sell for free with a number of programs!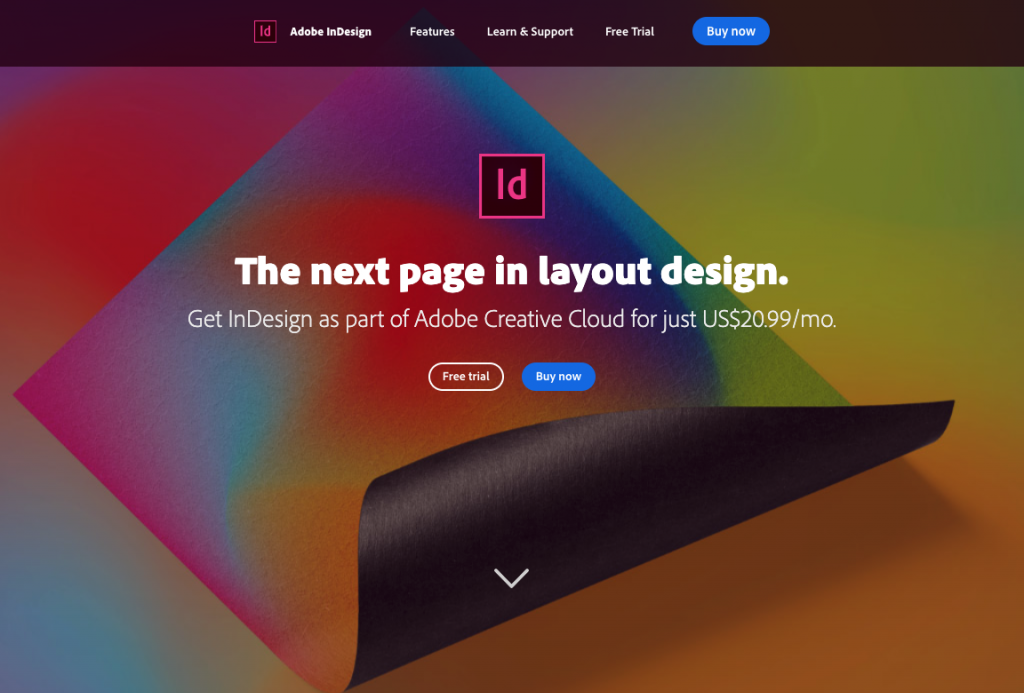 Adobe InDesign – I personally use Adobe InDesign for creating all my printables because it's the best, most reliable and has the most flexibility. There is a learning curve because it's a professional program but it's worth it for the hassles it removes. Try creating with Adobe InDesign's free trial.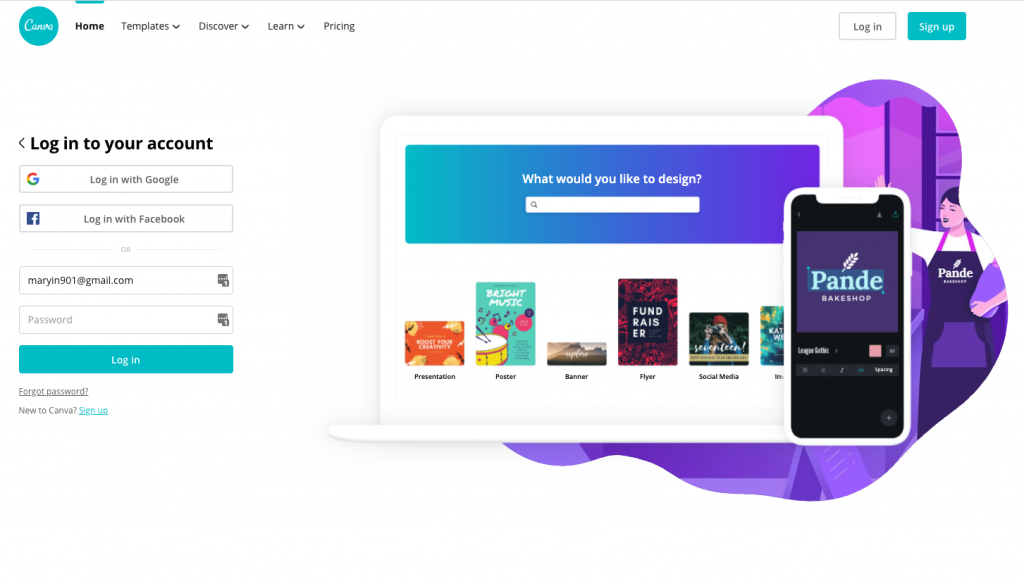 Canva – Canva is one of the best free editing programs where you can create a digital products and the paid version is even better with bonus features that help take your work to the next level. Try creating with Canva.
Selling Digital Products Online
You will want an e-commerce platform that will allow you to both take payments and deliver your digital products to your customers. There are many different e-commerce platforms that make this possible so let's look at the best ones for selling digital products specifically.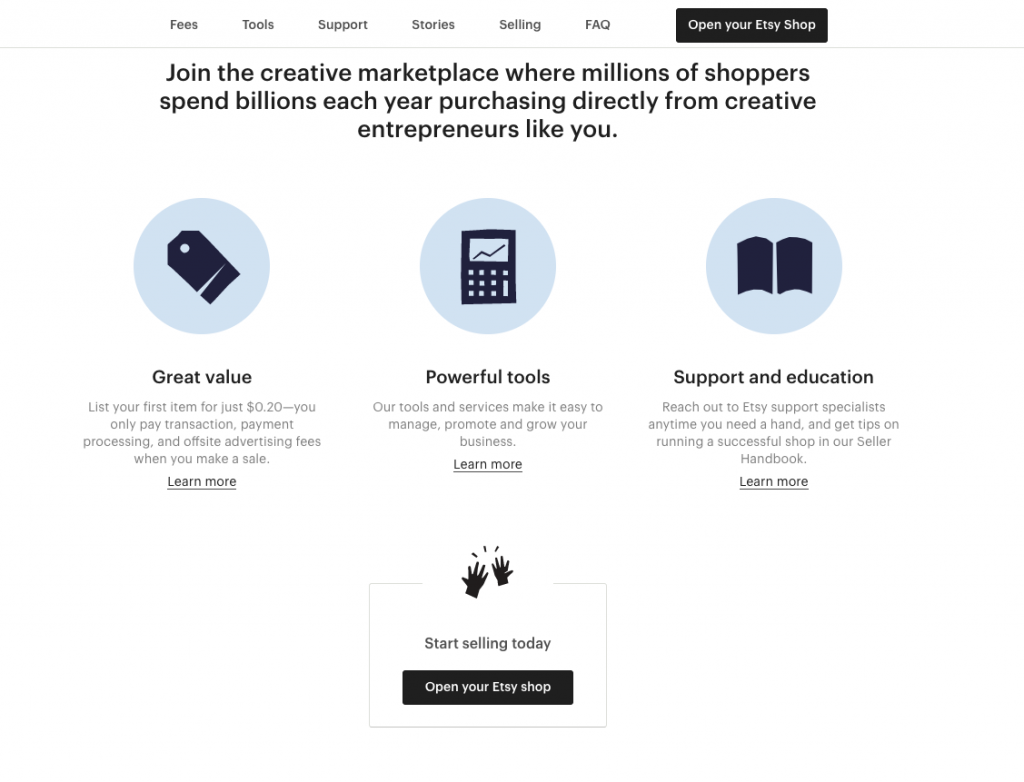 Etsy – I love selling on Etsy because you don't have to find people to buy your digital products – they are already on the platform and Etsy is bringing them to you! It's easy for beginners to start and Etsy shop and you can get 40 free listings through this link.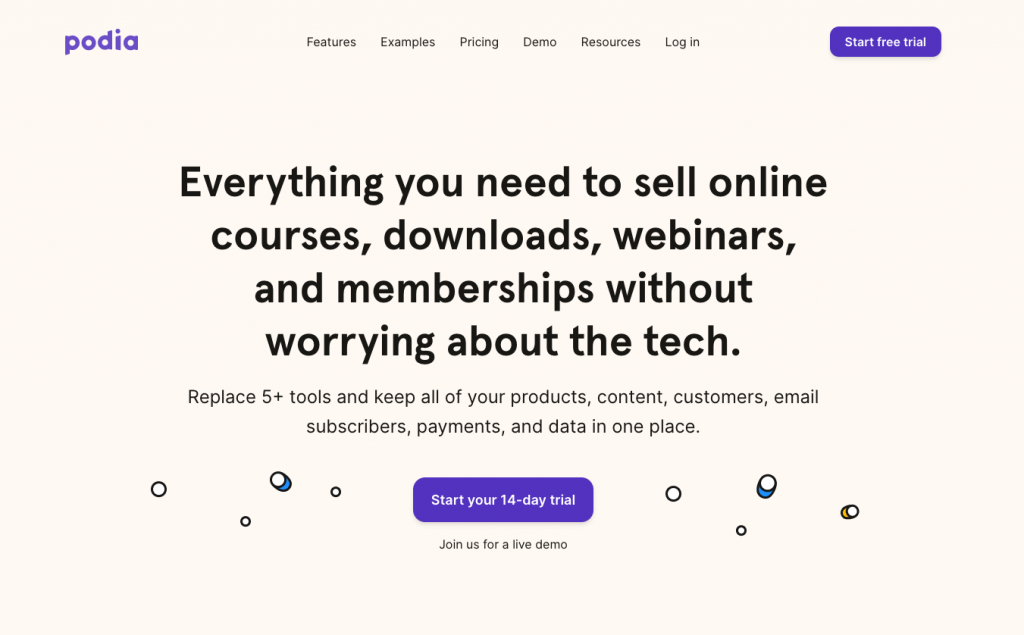 Podia –  Podia is a more robust platform that will allow you to not only sell digital downloads but also offer memberships and online courses. If you have plans to grow a full online business it's the ideal platform to use to keep everything in one place and is cheaper than most other platforms. Get a 14 day free trial of Podia here.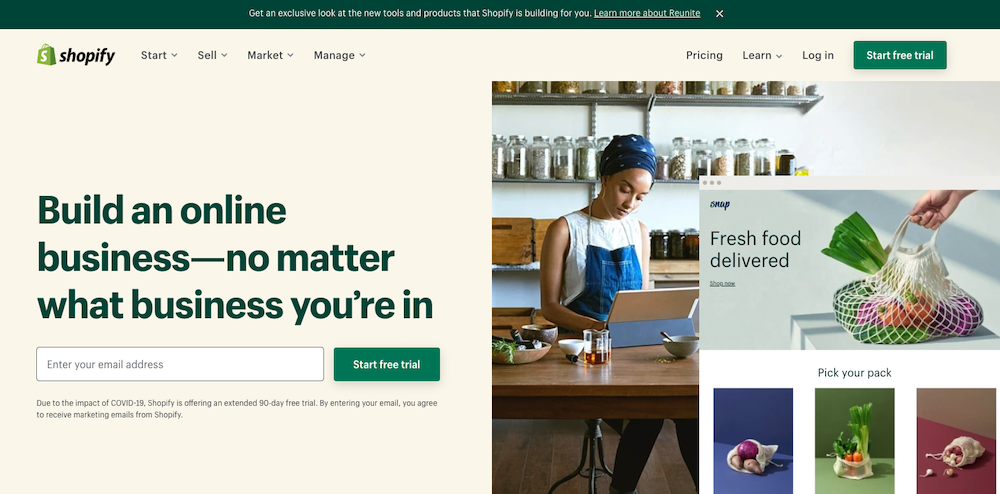 Shopify – One of the most popular platforms to use for selling goods online. Shopify has emerged at the top of many seller's lists for the ease of use, beautiful designs, set pricing, and powerful backend. It offers everything you need to sell digital or physical products and scale your business too. Get a free trial of Shopify here.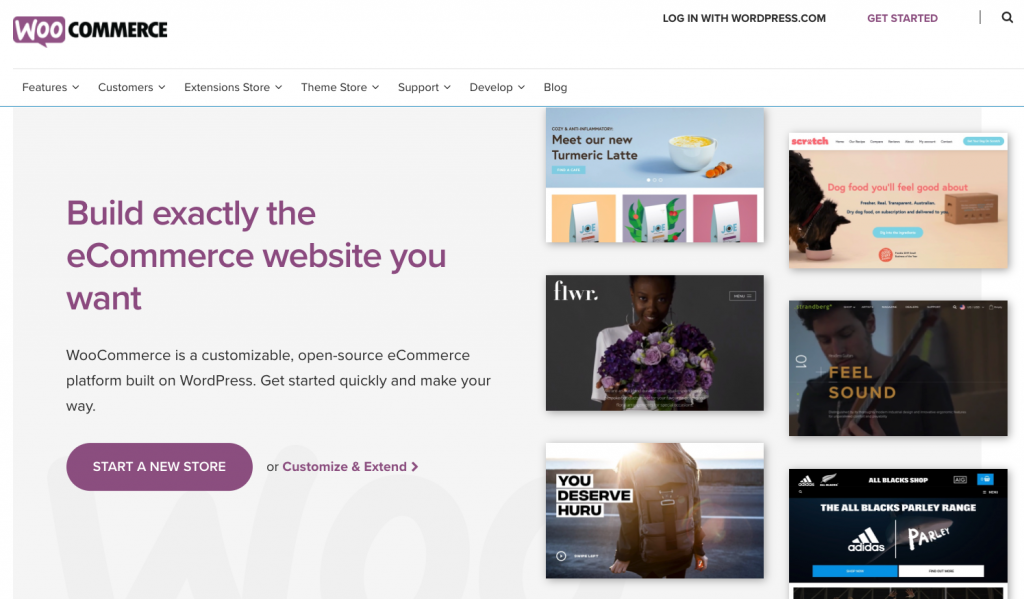 WooCommerce – WooCommerce integrates easily with existing WordPress websites to sell digital downloads. WooCommerce is not specifically for digital downloads but they have made the process super simple for sellers and do not take additional fees from sales. I currently use WooCommerce to sell my digital downloads on my website. Get started with WooCommerce.
How To Start An Etsy Shop
If you're not on Etsy yet, it's a great platform to start on and learn how to sell digital products.
If you want to start an Etsy shop in order to earn part time or full time income then this tutorial for beginners will help you get started! I know a lot of people who have never sold online before can feel intimidated which is why I created this tutorial on how to set up an Etsy shop step by step. It is very easy and seeing someone else do it makes it feel much easier!
You can start your shop with this link for 40 free listings to jumpstart your shop without having to waste money on those first listings.
Additionally, here are some posts about starting and growing an Etsy shop that may help you:
How To Start A Shopify Store
If you don't want to sell digital products on Etsy or want to start with your own store from the beginning, then I recommend using Shopify.
The video above is specifically tailored to opening a Shopify store for selling digital products.
Additionally, here are some posts about Shopify that can help you:
Mary is the founder of Pennies Not Perfection where she shares her journey to build wealth through online income. She quit her day job in 2021 after she paid off her debt and doubled her 9-5 salary.
Mary's favorite free financial tool is Personal Capital. She uses their free tools to track net worth and work toward to financial freedom.
Her favorite investment platform is M1 Finance, where she built a custom portfolio for free with no fees. She shares her portfolio growth and savings progress every month on YouTube.