I've been thinking a lot about the home buying process lately since I bought our home three years ago and have helped numerous family members through the process as well.
Since buying a home is one of the largest purchases a person will even make, it is one that should be carefully planned for and free of mistakes. A mistake when buying a house can be one of your most costly mistakes ever made. Unfortunately we made many mistakes when we bought our first house but now I get to use that experience to help others avoid those mistakes.
I've been learning and sharing as much as possible about the home buying process so others in the same stage of life don't either.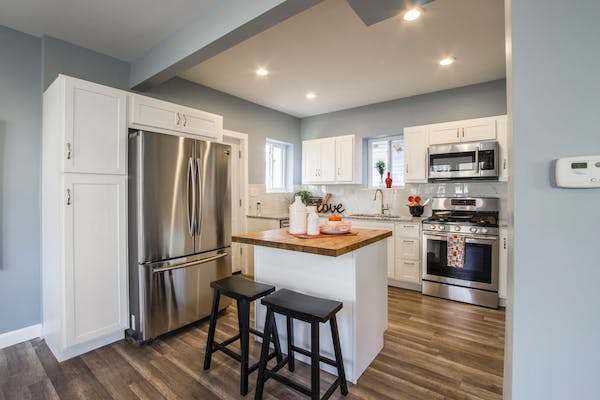 Our First Home Buying Experience
We bought our first home in 2016 with bad credit, not a huge down payment, and not enough knowledge about the process. However we picked a great area, a beautiful house, and we love the home we are in!
As first time home buyers we decided to jump into the real estate market before we had perfect credit. This meant we got an FHA loan in order to buy our home. This meant we were able to jump into the market sooner and ride the wave of rising home prices, but it also meant we pay PMI every month until we are able to refinance.
Home Buying Mistakes To Avoid
There are some common home buying mistakes that we made as a first time home buyer, but you don't have to make those same mistakes.
1 – Not Saving Up 20% Down Payment
Saving up an adequate down payment for the home you want to purchase is critical but it's a mistake many of us make – including us!
Saving up a 20% down payment would have saved us thousands in PMI fees and interest. It likely would save you thousands or tens of thousands of dollars in the long run as well. While saving up a 20% down payment takes more time it is worth the savings.
2 – Not Saving An Emergency Fund First
Saving up a large emergency fund on top of your down payment can seem daunting. That is a lot of money to save! Many people skip saving up enough and then move in to a new home hoping for the best.
We made this mistake and while we got lucky, not everyone does. Sometimes people move in and immediately have emergency repairs or problems that cost thousands of dollars.
3 – Not Shopping For Mortgages
Shopping for mortgages is another area where you can make a big mistake by not looking around for the best deal.
You should make sure you look around for several different mortgage options and find the best deal to save you money. While you might be worried about getting qualified if you're credit isn't the best, mortgage companies are still working for your business. Find the best offer with interest rates or low closing fees or
4 – Not Looking At More Houses
An easy mistake to make is falling in love with your first home. We should have looked at more houses during our search even if it just confirmed the first one was the right one. Make sure you explore multiple homes and neighborhoods in your search for the right house!
We love our house but we made several big mistakes when we bought it. Today I'm sharing the 4 mistakes we made buying our first house so hopefully you can avoid these common first time home buyer mistakes and have a very smooth process!
Buying your first home can be a very nerve wracking process but it also can be one of the best financial moves of your life! I'm happy to be sharing my experience buying a house for the first time to help others!
Saving Up Your Down Payment
One thing that is super important is the down payment. Below are the things you might want to consider when deciding how much to save up for a house.
What will you have to pay for when buying a home?
There are a lot of expenses that come with buying a house, including a lot of unexpected expenses. All of the expenses associated with buying a home should be considered and budgeting for when decided what amount of house you can afford. Being prepared for all these expenses will make the process a lot easier.
For example, you'll have to pay for all of these items:
House price – The price of the home you purchase is the largest expense and the first one you should consider. Make sure you think about the interest rate on your mortgage in this number too because it's not just the initial price that you will be paying.
Property taxes – Depending on where you live your property taxes could be rather high. Before offering to buy a house check on the property taxes for that specific house. You might pay $2,400 a year more for a house located in a city while a house 5 minutes down the road costs less in property taxes each year just where it is located. This is definitely a budget item to consider.
Home insurance – You will have to properly insure your home against the unthinkable. Make sure your home is covered for any additional needed insurance above the basics to cover things like earthquakes and flooding.
Utility bills – This can be hard to gauge before buying a home but it's a good idea to get a general sense of how much it will cost you each month for utilities in a home. You can call your local utility provider and ask for the average bill over the last 12 months for the address. I do this every time I move because it helps to know what I'll have to spend to get basic services.
And more – This list could go on and on! when closing there are inspection and closing fees. When moving in there are moving expenses and new furniture purchases. Then there are home repairs and yard maintenance and so on. There are a lot of things to consider so sitting down and writing everything out will help you consider what you will have to spend.
Make sure you remember all the extra things that cost money when buying a house.
How much money should I spend on a house?
It's a hard question to answer for someone else. It depends on a lot of personal factors like the area you live in and your income levels.
Generally people are told to take out a home loan that is around 25% to 30% of their after-tax take home income. Spending a third of your income on housing is an acceptable amount that is widely encouraged by financial advisors.
In my city there are lots of adorable homes in the range of $90,000 – $110,000. Based on two incomes I will probably end up purchasing a home somewhere in that range. Since it's a ways off there is still a lot of time before deciding on the exact number to spend on a house. I will definitely have a more exact and very strict budget before actually buying a house. It helps to have a budget for home spending before even looking at houses.
I'd also suggest spending way less than you are approved for when buying a house. The last house I planned to buy was roughly half the price I was approved for and I thought that was a very reasonable and cute house. You don't have to max out your budget and spending capability when buying a home! Do what feels right and give yourself some spending breathing room.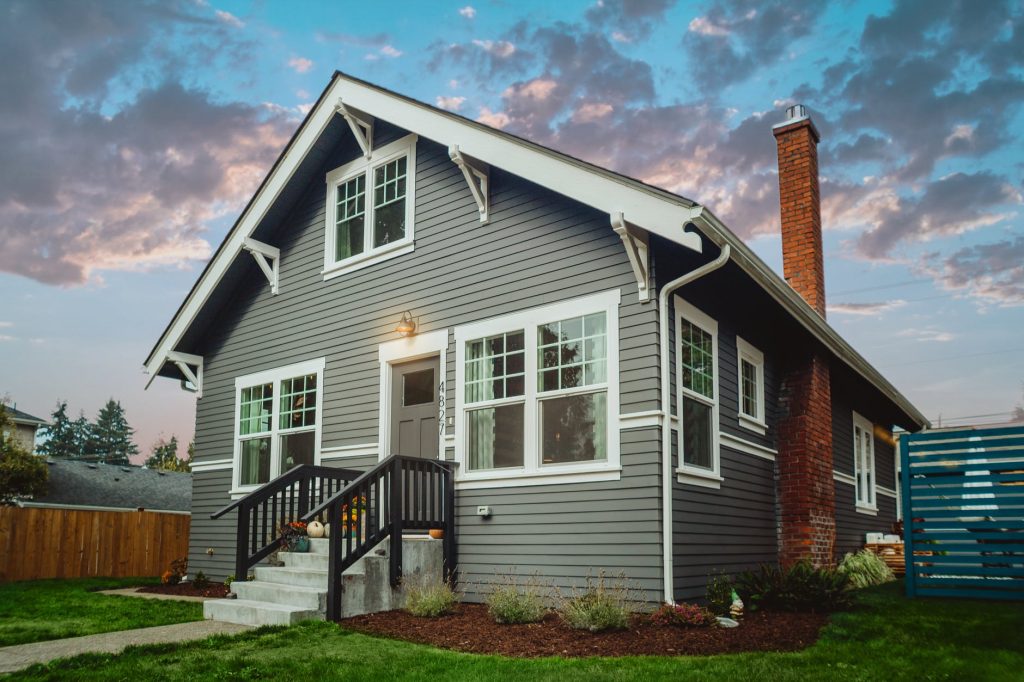 How much should I save up for a down payment?
Currently I'm working on saving up for a house down payment. It's a small fund currently and grows just a tiny bit each month. This is going to be my number one goal and I plan to stash away as much as possible in this account.
Depending on the lender, and the state of the economy, you can put down as little as 2.5% on a home, or you can be asked to put down 20% to 30% of the purchase price.
How much money you put down on a house will depend on what you lender requires and how much you can afford.
The standard minimum is usually 20% and this will prevent you from paying PMI, private mortgage insurance. Adding that expenses can make a home unaffordable so it's often best to avoid it.
Most financial experts recommend that you save up enough to put 20% down on a house. People like Dave Ramsey urge you to do this but also make concessions for first time home buyers and concede that it's easier sometimes to only save up 10% of the purchase price.
But the golden standard is definitely a 20% down payment!
If you plan to purchase a home for a price of $100,000 then the down payment you will want to put down is $20,000. You can scale up from there to the house price in your area.
Paying Off Your Home
Once you have a mortgage you may want to pay it off faster. Many people love the feeling of being completely debt free, mortgage and all.
Paying off your mortgage faster can be a very simple process that will hardly even affect your budget at all. Follow these two simple ways to pay off your mortgage in order to pay off your first home.